Weeth 2018

Friday, January 5, 2018 from 8:00 AM to 4:00 PM
Event Details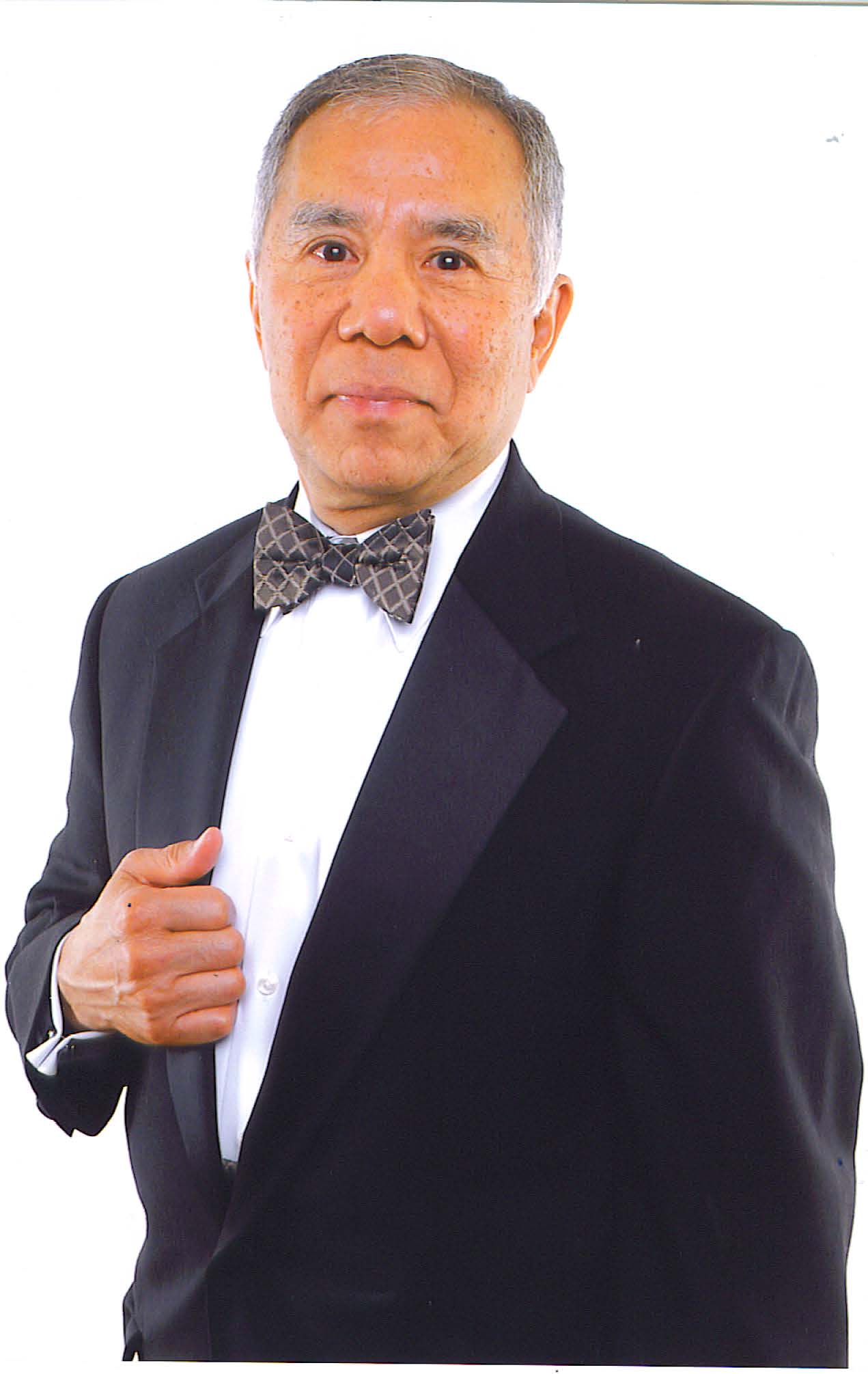 "Current Issues in Periodontics and Implantology"
Dr. Jon Suzuki is Professor of Microbiology and Immunology (School of Medicine) and Professor of Periodontology and Oral Implantology (School of Dentistry)  at Temple University, Philadelphia, PA. USA.  He served as Chairman and Director of Graduate Periodontology and Oral Implantology, and Associate Dean for Graduate Education at Temple University. He also served as Dean, Chief of Hospital Dentistry, and CEO of the Faculty Practice Plan at the University of Pittsburgh, USA
Dr. Suzuki is the current Chairman of the Food and Drug Administration Dental Products Panel, Silver Spring, MD. and holds this position through 2018.  He is on the faculty of the US Walter Reed National Medical Center, Bethesda, MD, and holds Professorships at the University of Maryland, the University of Washington and Nova Southeastern University.
Dr. Suzuki received his D.D.S. from Loyola University of Chicago and Ph.D. in Microbiology from the Illinois Institute of Technology.  He completed an N.I.H. Fellowship in Immunology at the University of Washington, and a Clinical Certificate in Periodontics at the University of Maryland. He earned an MBA from the Katz Graduate School of Business at the University of Pittsburgh.
He served as Chairman of the American Dental Association Council on Scientific Affairs and continues to serve as ADA consultant on the Scientific Council, Dental Practice Council, and the Commission on Dental Accreditation, Chicago. Dr. Suzuki served on the National Institutes of Health National Dental Advisory Research Council, and numerous NIH Study Sections in Bethesda, MD. Dr. Suzuki has hospital appointments at Temple Episcopal Hospital and Veterans' Affairs Medical Centers.
He is a Diplomate of the American Board of Periodontology, Fellow of the American and International College of Dentists, Specialist Microbiologist of the National Registry of Medical Microbiology, and Diplomate, Board Examiner, and immediate Past President of the International Congress of Oral Implantologists
Dr. Suzuki is the current Executive Secretary/Treasurer of the Supreme Chapter of Omicron Kappa Upsilon, the National Honorary Dental Society, and has served in this position for a quarter of a century.
His honors include being named "Alumnus of the Year", Loyola University of Chicago; "Alumnus of the Year", Illinois Wesleyan University; "Recognized Alumnus in Biological Sciences", Illinois Institute of Technology; and "Faculty of the Year" University of Maryland. Dr. Suzuki won 1st place, Orban Prize Graduate Research Competition of the American Academy of Periodontology and won 1st place in the ADA SCADA Research Clinic Competition.
He is in private practice limited to hospital dentistry in Philadelphia.
Dr. Suzuki has published over 200 papers, chapters, and symposia, 200 abstracts, and 1 textbook in Medical Technology.
Course Description:
New trends and concepts in periodontal diagnosis and treatment planning will be presented, with a focus on microbiome and inflammation. Using biological bases for disease concepts and enhanced with relevant clinical research, decisions for patients with neoplasia, organ transplantation, immune deficiency states, and on selected medications (Bisphosphonates, antidepressants, etc), dental therapies can now be more predictable.
Concepts of pathogenesis and immunology related to periodontal diseases will be presented with associations with systemic diseases, including myocardial infarction, cardiovascular accidents (stroke), rheumatoid arthritis, respiratory diseases, pancreatic cancer, ulcers, and others.  Advances in periodontal and implant therapies will be presented with case reports. 
Learning Objectives:
Understand current issues of microbiome and inflammation for periodontal diseases

Relate Oral Infections to Systemic Diseases

Understand concepts of regeneration for periodontal and implant surgeries

Maintenance of dental implants
Method of Teaching:
This course is sponsored in part by an unrestricted educational grant from Procter & Gamble.
General Information
Registration will close 2 days prior to ALL course dates. Registration will not be processed until payment is received by Eventbrite.  After the registration deadline, please contact the CE office to see if space is available  (402-472-2611).
We reserve the right to limit the number of participants and to cancel any course. Confirmation emails are generally sent two weeks prior to the course. If registration and payment were sent at least two weeks prior to the course and no confirmation email is received, please contact Abbey Beardsley at 402-472-2611 to verify your registration.
CANCELLATIONS:                                               
Participants cancelling their registrations will receive a refund minus a $25 processing fee.  Notice of cancellation must be made prior to the course.
NO REFUNDS  WILL  BE  MADE  AFTER THE  COURSE BEGINS.
LOCATIONS:                                                     
Mary Riepma Ross Theater is located at 313 N 13th St. in Lincoln. 
PARKING:                                                        
Parking is only complimentary for courses held on East Campus.
QUESTIONS:
UNMC College of Dentistry Continuing Education Phone: 402-472-2611 E-mail: codce@unmc.edu Contact:  Abbey Beardsley  For additional information on courses and speakers please visit www.unmc.edu/dentistry.
RECOGNITION:
The University of Nebraska Medical Center College of Dentistry Office of Continuing Education is an ADA CERP Recognized Provider.
ADA CERP is a service of the American Dental Association to assist dental professionals in identifying quality providers of continuing dental education. ADA CERP does not approve or endorse individual courses or instructors, nor does it imply acceptance of credit hours by boards of dentistry.
Concerns or complaints about a CE provider may be directed to the provider or to the Commission for Continuing Education Provider Recognition at ADA.org/CERP.
The College is a member of the American Dental Education Association and the Association for Continuing Dental Education.
The University of Nebraska Medical Center College of Dentistry Office of Continuing Education designates this activity for 6 continuing education credits.
When & Where

Mary Riepma Ross Theater
313 North 13th Street
Lincoln, NE 68508


Friday, January 5, 2018 from 8:00 AM to 4:00 PM
Add to my calendar