Description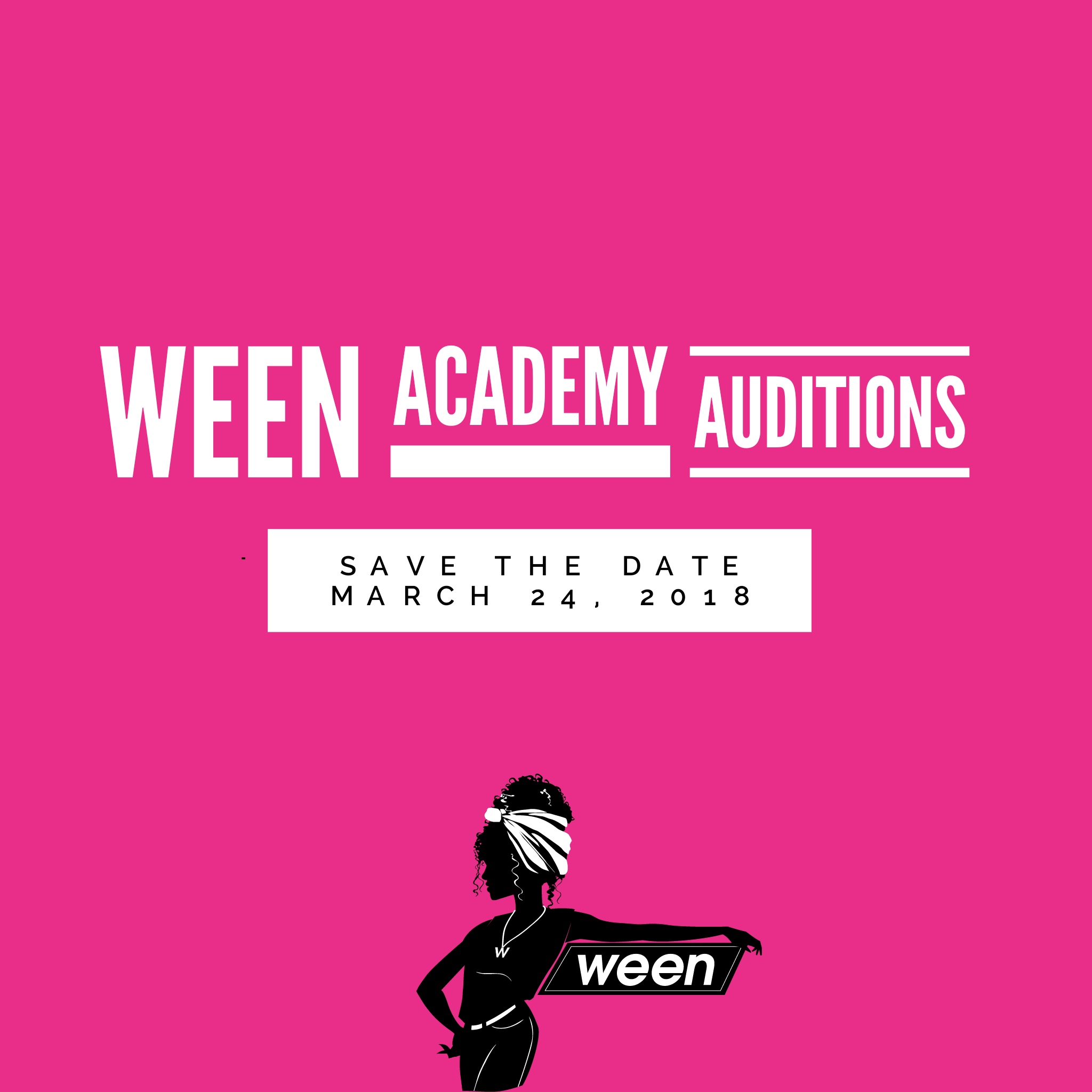 The best entertainment industry & business boot camp on the planet!
The WEEN Academy is a FREE 4-week crash course in the entertainment business for young women 18 - 26 years of age. You must audition before a celebrity panel of judges, think The Apprentice meets I Want to Work for Diddy. It's a very competitive process and up to 30 women will be selected. The auditions will take place on Saturday, March 24, 2018 and you must arrive at 9 am SHARP for guaranteed admission. Arrive with a clear photo, resume, registration/application confirmation, state ID, writing sample, and dressed in professional attire. Candidates that arrive after 9AM or have incomplete packets will forfeit consideration in the WEEN academy.
The event will be recorded, so you will be asked to sign a release form upon arrival.
PREPARATION:
Be prepared to answer candid, reality-based questions related to the entertainment industry by our executive panel of judges. Absolutely no pictures or autographs allowed. Dress warm and please arrive early to guarantee admission.
PLEASE BRING:
1—One page resume
At the bottom of the resume, please add one personal AND one business reference (name, email address, contact #) (recommendation letters are NOT needed. References will only be contacted if you are in the final rounds to enter the academy).
2—Two 8×10 clear color pictures of yourself. (paper copies are acceptable). Please staple one of your pictures on the back of your resume.
3—A printed copy of one writing sample (500 word max/typed, double spaced) describing a personal dilemma that you have faced/are facing and the steps you took to overcome it.
4–a state issued photo ID to check-in
5- A printed copy of your registration
JUDGES WILL BE LOOKING FOR:
WEEN judges are looking for the following: Young women who have critical thinking skills, creativity & exceptional knowledge about the entertainment industry. DO YOUR RESEARCH!
For more information on WEEN and the WEEN Academy go to weenonline.org and follow @WEENonline