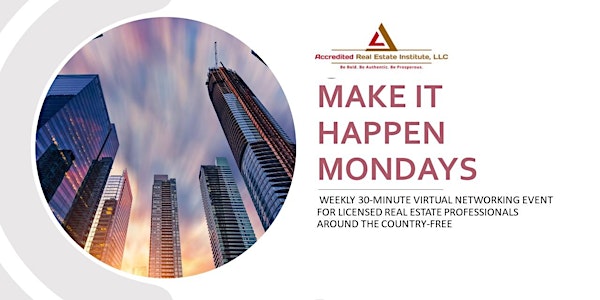 Weekly Virtual Networking Event for Licensed Real Estate Professionals
Real estate is about relationships! Get to know agents around the country virtually by face so you can send referrals with confidence!
About this event
This is a weekly virtual gathering of fulltime licensed REALTORS around the country. There are no attendance requirements. If you have a referral need or simply want to hop on to introduce yourself and provide quick market statistics for your service area, this is the forum to do so! You agree to have your contact information shared with fellow attendees for future referrals, too. If at any time, you wish to stop participating, your name will be removed from the referral list.