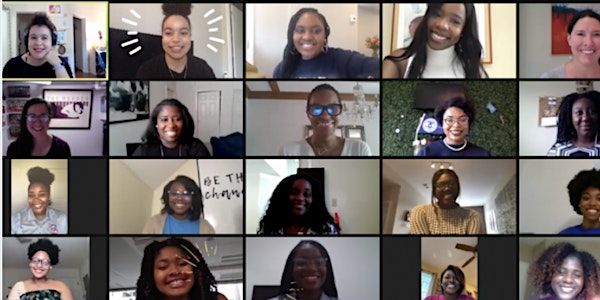 Multiple dates
Weekly Valeur D'une Femme Feminine Womanhood Healing Circle + Book Club
Join femininity mentor Shatoyia Jones and other women around the globe for divine feminine tips, inspiration and refreshing conversation.
By Shatoyia Jones - Valeur D'une Femme
Date and time
September 15, 2022 · 6pm - December 31 · 7pm PDT
Refund Policy
Contact the organizer to request a refund.
Eventbrite's fee is nonrefundable.
About this event
Join femininity mentor Shatoyia Jones and other women around the globe for weekly feminine tips, inspiration and refreshing conversation, powered by First Ladies of Poverty Foundation.
Hostess: Shatoyia Jones, Ms. Massachusetts 2019 AWOS, Miss Black America Massachusetts 2018, multi-awardwinning international women's advocate, divine femininity mentor, author, social entrepreneur and philanthropist
ALL THINGS DIVINE FEMININE WOMANHOOD, FAITH AND AMBITION
WHAT TO EXPECT: HEALING CIRCLE
Welcome / About / Intros
Feminine Topic & Presentation > Get the Books Here
Community Discussion and Q/A
Member Spotlight
Giveaway and Resource Share
IS THE VDF COMMUNITY RIGHT FOR YOU?
If you are...
... tired of always being on guard and feeling tense,
.... tired of always having to be the one to step up and choose others who will step up instead,
.... working on building a wardrobe that boosts your self-confidence and self-respect,
... in need of taking time to find yourself and your individual style that expresses the woman you are / desire to be,
.... tired of the "strong independent woman" narrative,
... desiring to feel beautiful and comfortable in your skin, to feel and look good from the inside out,
... in need of internal and external rest and peace,
... ready to release the feeling of needing to always be guarded and on defense and embody a more gentle spirit,
... desire to align with men who allow you to rest in your femininity and operate from a higher standard of living,
... burned out from leading with and living in your masculine energy,
... ready to learn how to show your vulnerability without being taken advantage of,
... desire to align yourself with individuals who operate from a higher quality of living and engage in high quality experiences and higher level conversations
... desire to stop carrying the weight of the world on your shoulders, bury your insecurities and live happily with your soft outer layer instead of being a one-woman army,
... seeking to be confident without vanity or conceit and unapologetically be your best self,
... ready to break generational curses and heal from trauma to embrace the soft resiliency that only women possess, operate primarily with feminine energy and find peace
Register to start and continue your journey to exploring and embracing all things feminine womanhood, faith and ambition today!
" As I reflect on the legacy I desire to leave behind, I expect that once my time here on this planet has expired, I will have led with my own example and served in a manner to further opportunity access on a purely "skill and will" basis for generations to come by having : 1) significantly pushed forward the conversations and community-based solutions on equity and economic development for minority and women talent and professionals with my work in business development, wealth education and leadership, 2) applied my gift in communications, creative problem solving / strategic development and sales / program development and performing arts to create sustainable solutions for engagement and revenue growth for organizations I believe in so that they can continue resourcefully expanding their impact, and 3) left the world a better place by educating, empowering and esteeming the backbone of society: women."
Shop Divine Femininity Resources:
Here is a list of resources curated by Shatoyia to prepare for upcoming healing circles and book club discussions:
Book Club
Get the books so you can follow along in conversation and take notes! Book club discussions are starting October 1, 2022 so get ready now!
Level - Up Your Money, Honey
There is nothing elegant or feminine about broke and being unable to afford your lifestyle.
Brains and (Natural) Beauty - Yes, You Can Have BOTH!
Get the products so that you are ready when Shatoyia does live natural beauty and elegant make-up tutorials so that you can follow along and do it with her!
About the organizer
An Exploration and Celebration of All Things Feminine Womanhood, Faith and Ambition | Attracting Higher-level Associates, Relationships, Opportunities, Conversations and Experiences
SHOP DIVINE FEMININE EMPOWERMENT: https://www.shatoyiajones.com/shop