Description
Whether you are training for a race this season or looking for a group of runners to keep you motivated the weekly Thursday training run will be great for you. We will meet every Thursday evening at the Greenwood Runners Forum and start out with a 3 miles loop. There are options to make this shorter or longer through the summer. All paces and abilities are welcome. We are here for everyone!
Join our free training group and be active with new friends this summer.
We have a treat for you Aug 24. Come experience the zero drop shoes from Altra.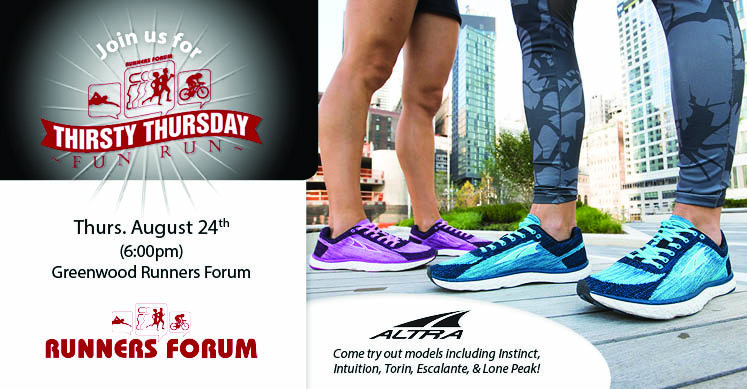 Save
Save