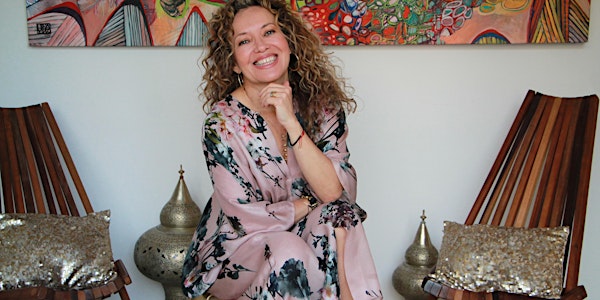 Weekly Naam Class with Primavera Salvá in 2022
Join me to consciously breathe for 75 minutes to support your health!
About this event
75-min Naam Yoga class with Primavera Salvá.
Due to the coronavirus, all my classes will be online.  You can register here, once you are registered you will receive a link to the class 30min before class.  Please know that class will start at 6:00 pm to 7:15pm EST.
To get more information about this class and other online events I am doing, please email me at primavera@primaverasalva.com.  
Naam is a powerful anti-aging and disease-defying yogic practice. It incorporates standing postures with powerful breathing techniques to open the meridians (energy channels) and remove all blocks in the body. Naam merges the precise science of breath, sound, movement, and mudra therapy (hand postures) with the practical application of the laws of nature using the wisdom of Universal Kabbalah of total wellbeing for the mind, body and soul. Naam is a self-healing technology that balances the brain,  glandular, digestive, and nervous systems, allowing people to experience vibrant health.
More info about Naam here.
​To attend a class you must register in advance.  
For any questions write to us at: info@primaverasalva.com