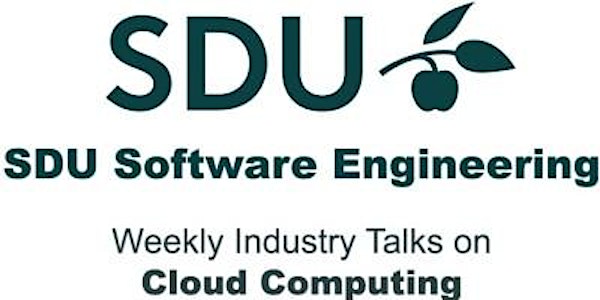 Weekly Industry Talks on Cloud Computing - SDU Software Engineering
In this series of talks, we will discuss cloud computing evolution with a focus on edge-cloud computing.
About this event
The talks are given by the companies that are either primary cloud providers or cloud consumers: Google Cloud, Microsoft Azure, AWS, IBM Cloud, Oracle Cloud, DSB, Inspari, Implement Consulting, Nuvolaris, Netcompany, and more.
On Friday, November 18, from 13:30 to 14:30 CET, Michele Sciabarrà from nuvolaris will give an industry talk on exploring the landscape of cloud-native development.
Friday, November 11, from 13:30 to 14:30 CET, Amazon's Jelena Uzunovic will give an industry talk and teach how to successfully implement and scale AI/ML in organizations.
On November 4th, Nikolaj Purup from Implement Consulting Group will speak about edge-cloud architecture trends.
On October 14th, Max Enroth from Inspari A/S will speak about corporate cloud adoption.
On October 7th, Lars Kristensen and Rune Rehardt spoke about IBM and cloud commercial approach as well as IBM's distributed cloud.
On September 30th, Marc Jardorf, Country Leader for Oracle Denmark, walked through how Oracle took a strategic decision to transform Oracle into a service driven organization and build the industry's first 2nd generation hyperscale cloud offering, and what it has meant for Oracle's position today.
Anders Agerskov, Head of the Danish Account Cloud Engineering team, did a technical walkthrough of some of the core differentiators in how OCI is architected and built, from a unique network architecture, core security features to true elasticity, and how this acts as the foundation for IaaS, PaaS and SaaS at Enterprise Scale."
On September 23rd, Simon Balahang Jensen, Cloud Lead Architect at DSB, shared his perspectives on how Cloud is changing IT.
On September 16th, Morne' Blake , Cloud Solution Architect at Microsoft, spoke about evolution of databases and cloud data services in Azure.
On September 9th, Christian Stahl, partner manager at Google Cloud Nordic, spoke about Google's thinking on technology and Google Cloud specifications as a modern approach to future cloud.