Multiple Dates
Weekly Education Assistance Online Workshops for The City of Corpus Christi
The City supports a range of opportunities to ensure our employees have the chance to pursue higher education.
About this event
Bringing the dream of a college education closer to reality is what the City of Corpus Christi Employee Education Assistance Programs help fund.
As a City employee, the benefits are endless!
Our Education Assistance program is one of the most beneficial that enables employees just like you to continue the expansion of your knowledge and skills while working.
If you want to remain in the practice of learning join us for these workshops designed to teach you and answer any questions you have about Education Assistance Programs.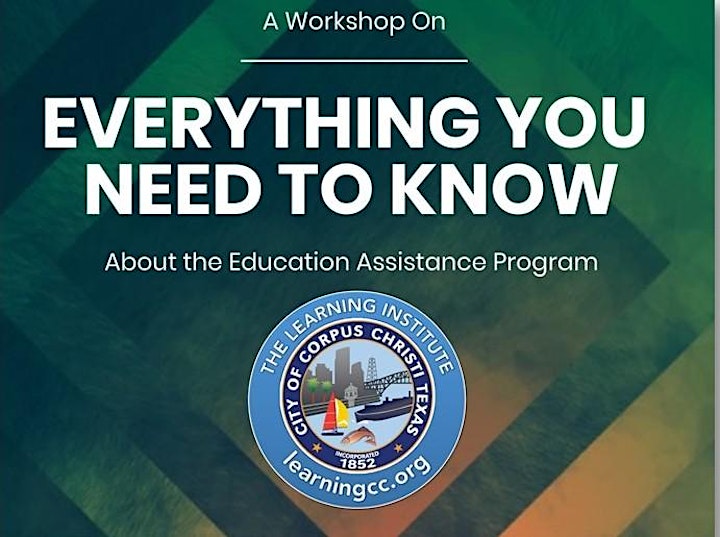 Organizer of Weekly Education Assistance Online Workshops for The City of Corpus Christi