Multiple DBT Skills Groups. Denver, Longmont, and Virtually.
About this event
These life changing groups offer a healing community that is committed to learning effective ways to cope that transform and rewire our minds towards presence and wellbeing. Groups run 6 Months to 1 year and go over modules in: Mindfulness, Emotional Regulation, Acceptance, Distress Tolerance, and Interpersonal Effectiveness.
NEW RODBT Group is geared toward social anxiety, isolation, restrictive and perfectionistic person who want to find more balance and connections in their lives.
Standard DBT is geared towards decrease impulsive and self destructive thoughts, anxieties and behaviors.
DBT for Addictions caters to those dealing with substance abuse and addictions, focusing on harm-reduction, deshaming and developing skills.
Connect today! Changing and saving lives in Colorado!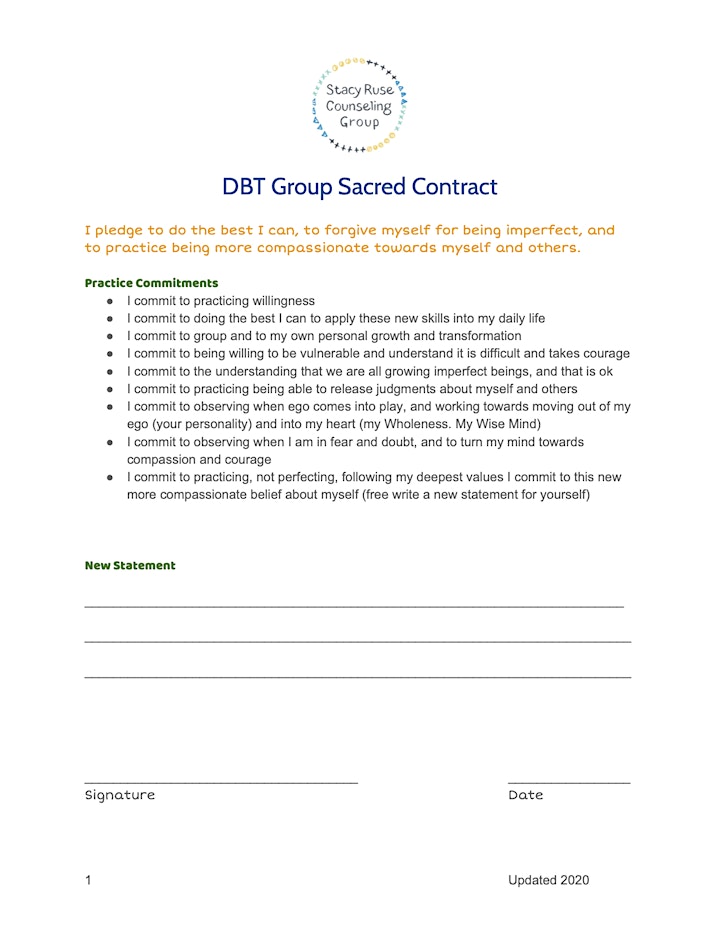 Organizer of Weekly Adult DBT Skills Group - Denver
Stacy Ruse Counseling Group offers in-office and online heart-centered counseling with locations in both SE Denver & Longmont, CO. Our virtual services reach all of CO, are HIPAA complaint, highly effective, and convenient. We have multiple clinicians who are carefully hand-picked; being warm, REAL, supportive, and highly skilled in their areas of specialties. Let's work together to heal: relationships, anxiety, depression, grief, intrusive thoughts, mood disturbances, body-image, low self-worth, addictions, isolation, self-harm, suicidal thoughts, pleasing, perfectionism, and more. And increase greater wellbeing & mindfulness.