About this Event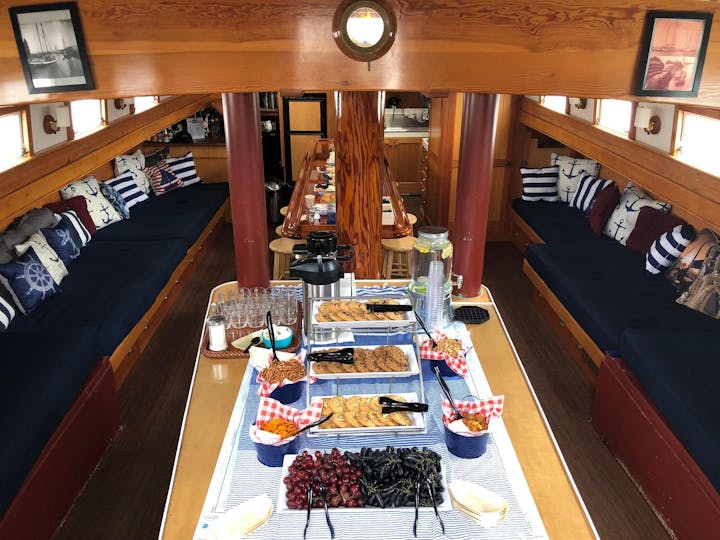 Grab your friends and come join us from 2- 4:30 pm on Sunday September 1, 2019, when we will set sail from Pier 40 in San Francisco. We will have complimentary lights snacks and a cash bar available for you to enjoy as you take in the sights.
Bay Lights Charters is offering a combination of fresh air, sea spray and gorgeous City views... all while underway aboard a classic tall ship on San Francisco Bay. Our beautiful two-masted sailing schooner "Gas Light" under sail on San Francisco Bay is your ticket to an unforgettable day's outing on the water! The sails billowing overhead, the City, Angel Island and the Golden Gate Bridge framing the horizons.
"Gas Light" is a modern replica of a traditional scow schooner that once plied the waters of California over 140 years ago. She is a jewel on the Bay and unique with her ability to take guests on a nostalgic adventure with modern safety and conveniences.
Our vessel is capable of entertaining up to 49 guests. Perfect for a wide variety of outings.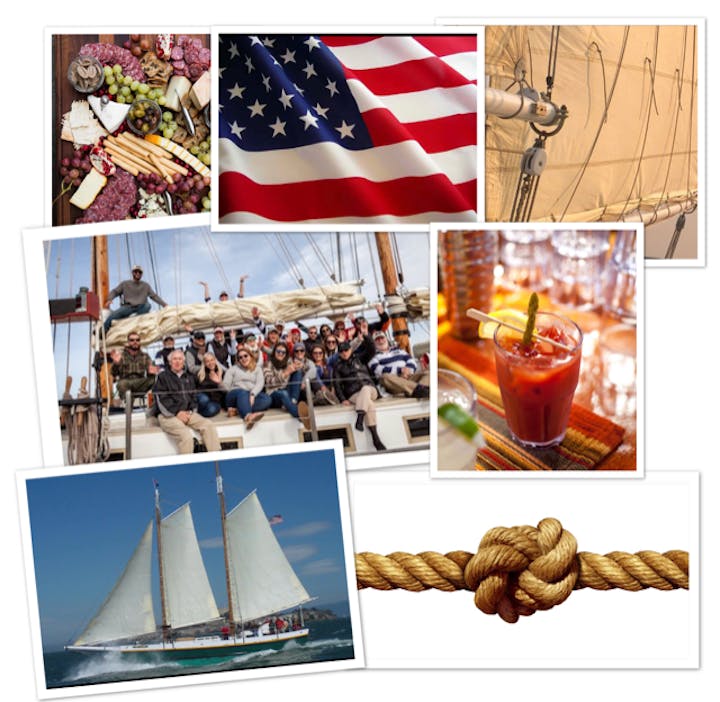 Our crew and master will design a custom outing for your private group or join us on one of our ticketed events where relaxing and enjoying the sights is the order of the day... away from the stresses of land based concerns.
The boat has wide, comfortable and stable decks to enjoy the bay breezes. Below decks, the open seating and huge center table can accommodate your entire group to enjoy fine foods or tasty beverages from our full bar. Our menus are flexible and can be tailored to your groups desires.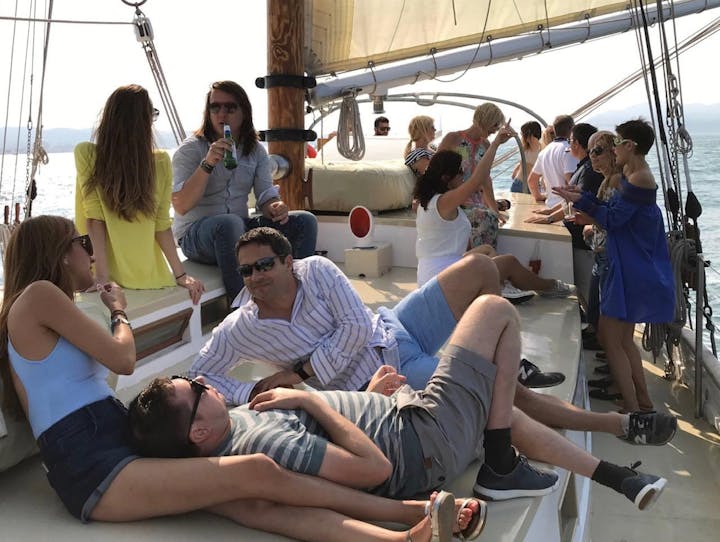 With her "tall ship" rigging, "Gas Light" has the flavor of a working vessel, giving the opportunities for guests to have a unique hands-on experience unlike the standard motor yachts that cannot go under sail.
Step aboard "Gas Light" for a break away from the traditional charter yacht experience. We offer so much more with our sailing adventures.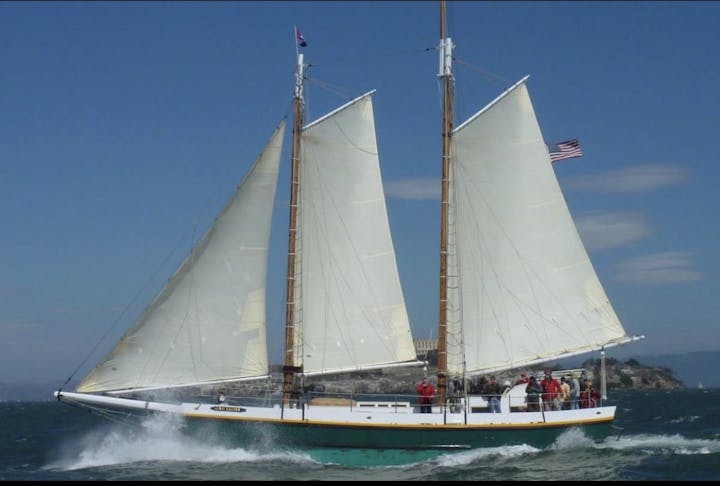 Consider the possibilities...
As you look out over San Francisco Bay, your mind wanders to a simple question... how can I get out there and enjoy all that beauty from the water?
Bay Lights Charters has the simple answer aboard our 72 foot classic sailing Schooner "Gas Light". We can offer unforgettable enjoyment under sail for you and your family, friends or co-workers with spectacular scenery surrounding you.
- Full bar available below decks.
- Many catering options available including world-wide cuisines served below by our crew on our large center dining table.
Some possibilities are:
~ The majesty and vivid color of the Golden Gate Bridge from below, then out past the Marin Headlands and Point Bonita Lighthouse.
~ The charm of Sausalito from the water and natural beauty of Angel Island, Ayala Cove and Raccoon Strait.
~ The gentle breezes of the Tiburon and east Angel Island shores after the exhilarating central San Francisco Bay winds.
~ Experience McCovey Cove at the famous S F Giants baseball stadium, the busy ports of Oakland and the Alameda Estuary, and see the City front like never before.
~ Sunset and evening cruise around Yerba Buena/Treasure Island, Alcatraz Island and taking in the beautiful Bay Bridge Light show.
Our Captain and crew have decades of experience sailing and cruising yachts throughout the San Francisco Bay, Delta and California coastline. Their expertise and qualifications extend beyond just piloting and navigation – they are also trained and certified in safety on the water. Your safety and comfort is their number one priority.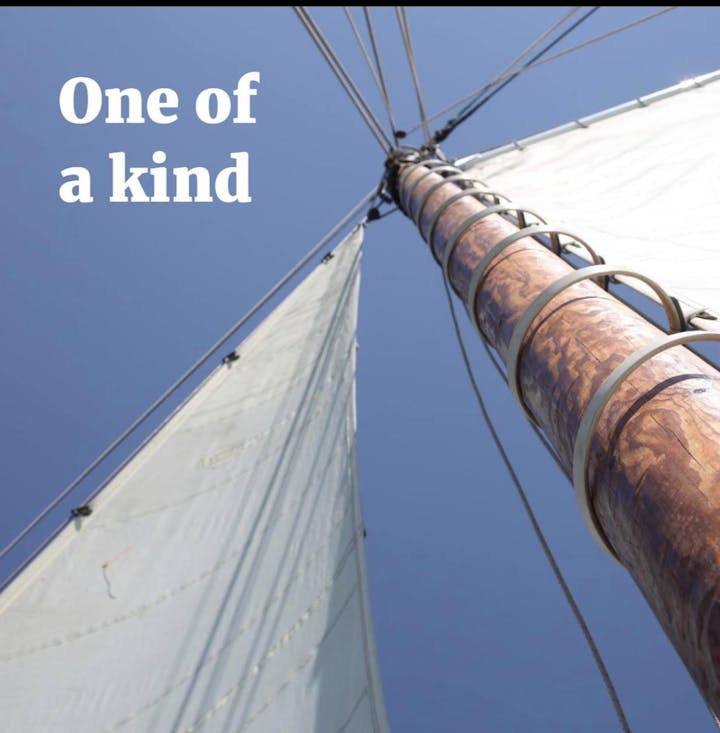 What To Expect Onboard
Gas Light is fashioned after the famous San Francisco scow schooners that sailed in the late 1800's carrying goods and freight from town to town throughout San Francisco Bay and the Sacramento and San Joaquin rivers.
Rigged as a traditional sailing vessel, Gas Light can be a complete "hands-on" experience for the guests to raise, trim and lower the sails. Or... simply sit back and absorb the sea air and delight in the billowing sails flying above.
Her interior is crafted of yellow cedar, with a beautiful large center table of solid mahogany and raised port lights giving an open, airy feel for guests below.
Gas Light is available to pick up guests at a variety of Bay locations including Marina Bay in the East Bay and Pier 40 in downtown San Francisco for day charters to groups of up to 49 people. Although she appears to be a replica of the 1874 schooner, Gas Light boasts many of the guest comforts and conveniences of modern day sailing yachts (not the least of which is a terrific sound system!). Charter voyages may last three hours or longer and are fully customizable by clients, including ground transportation to and from the marina, catering and beverage service.
Gas Lights' crew is extremely attentive to guest experiences and feedback. As such, our staff is well able and happy to provide suggestions and assistance with plotting your voyage and arranging the details of your trip, helping to ensure that every minute of your charter is as fun and fulfilling as possible.