Weekend Projects Volunteering: Learn while gardening!
About this event
Weekend Projects is a biweekly program at Arlington Garden where volunteers work on longer-term garden projects while learning about regenerative gardening and landscaping.
No prior experience is necessary, but space is limited, and you must sign up for free in advance. Masks are mandatory in the garden and please bring water (there is no potable water on site), weather appropriate clothing and/or sunscreen, and gloves.
Here is the schedule of past and upcoming projects for 2022 (schedule is tentative and may be updated):
January 9 - learn about SoCal riparian habitat, replant seasonal wetlands area
January 23 - learn about CA grasslands and how to establish CA grasses and wildflowers in meadow areas
February 6 - learn about oak woodlands and woodland/understory gardening
February 20 - TBD
If you wish to order more than one ticket, please place multiple orders using the email addresses of the different volunteers. Due to the nature of the workshop activities, all volunteers must be at least 16 years of age or accompanied by an adult.
Arlington Garden is a climate-appropriate, habitat garden offering learning, inspiration, and enjoyment for all. We use only regenerative techniques, which means that we do not use pesticides, herbicides, or synthetic fertilizers. Our goal is to help volunteers acquire the skills and inspiration to practice regenerative gardening for themselves.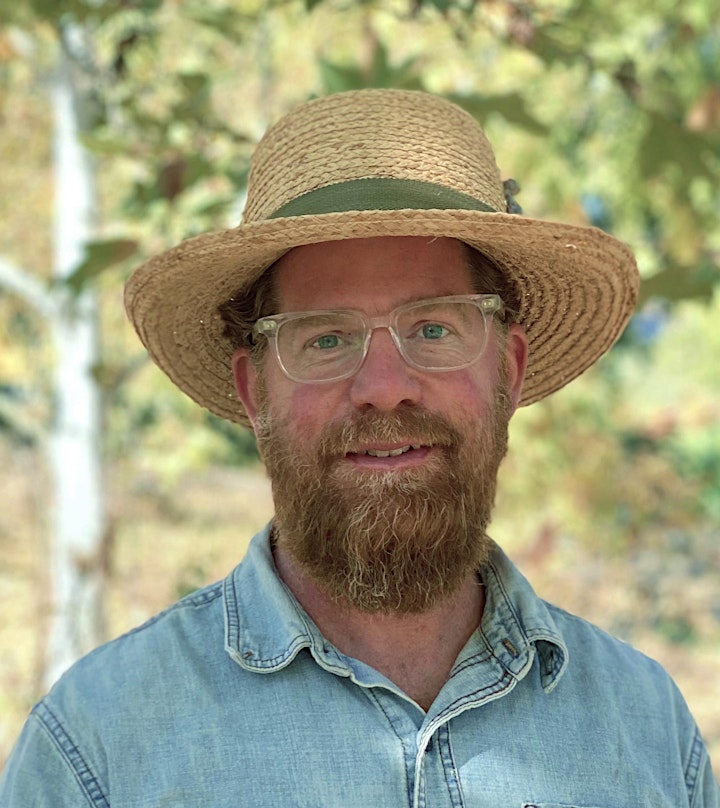 Levi Brewster: Weekend Projects is facilitated by Learning Naturalist Levi Brewster, who guides volunteers from 9 AM -12 PM every other Sunday morning. Levi has been teaching and working in community gardens as well as doing restoration of wildlands in LA County for over 16 years. He works with schools, libraries and non profit organizations as an educator, gardener, and landscape designer. Levi is a certified CA Naturalist and is interested in building healthy relationships between people and nature.
Organizer of Weekend Projects at Arlington Garden