Location
Arlington Garden in Pasadena
275 ARLINGTON DR
Pasadena, CA 91105
Weekend Projects: Learn through gardening!
About this event
Weekend Projects is a biweekly program at Arlington Garden. Volunteers work on longer-term garden projects while learning regenerative gardening and landscaping.
No prior experience is necessary, but space is limited, and you must sign up for free in advance. Please bring water (there is a water bottle refill station but no drinking fountain), weather appropriate clothing and sunscreen, and gloves.
Here is the schedule of past and upcoming projects for 2022 (schedule is tentative):
January 9 - learn about SoCal riparian habitat, replant seasonal wetlands area
January 23 - learn about CA grasslands and how to establish CA grasses and wildflowers in meadow areas
February 6 - learn about oak woodlands and woodland/understory gardening
February 20 - learn about CA grasslands and how to establish CA perennials in meadow areas
February 27 - help us complete our winter planting preparations for the upcoming Theodore Payne Native Plant Garden Tour!
March 6 - learn about soil and how to plant early summer vegetable crop
March 20 - learn how to prepare native plants for summer dormancy
April 3 - seed exchange plus learn how to plant a Three Sisters crop!
April 24 - no project this Sunday due to the Theodore Payne Native Plant Tour
May 8 - Three Sister's crop part II (attendance at part I is not expected)
May 22 - learn how to build a raised bed as a retainer for hillside slopes
June 5 - learn how to landscape to retain rainwater using a "watershed" approach
June 19 - learn how to build a compost tea brewer, brew compost tea
July - on hiatus for the month of July
August 14 - learn how to update irrigation systems to save water
August 28 -- TBD
To order more than one ticket, please place multiple orders using a separate email address for each volunteer. Due to the nature of the workshop activities, all volunteers under 14 years of age must be accompanied by an adult.
*By signing up for volunteering, you consent to having your photograph taken while in the garden and used in possible future communication materials by Arlington Garden.
Arlington Garden is a climate-appropriate, habitat garden offering learning, inspiration, and enjoyment for all. We use only regenerative gardening techniques, which means that we harness natural processes to care for the garden. Volunteers will acquire the knowledge and skills to practice regenerative gardening for themselves and be inspired by the natural world!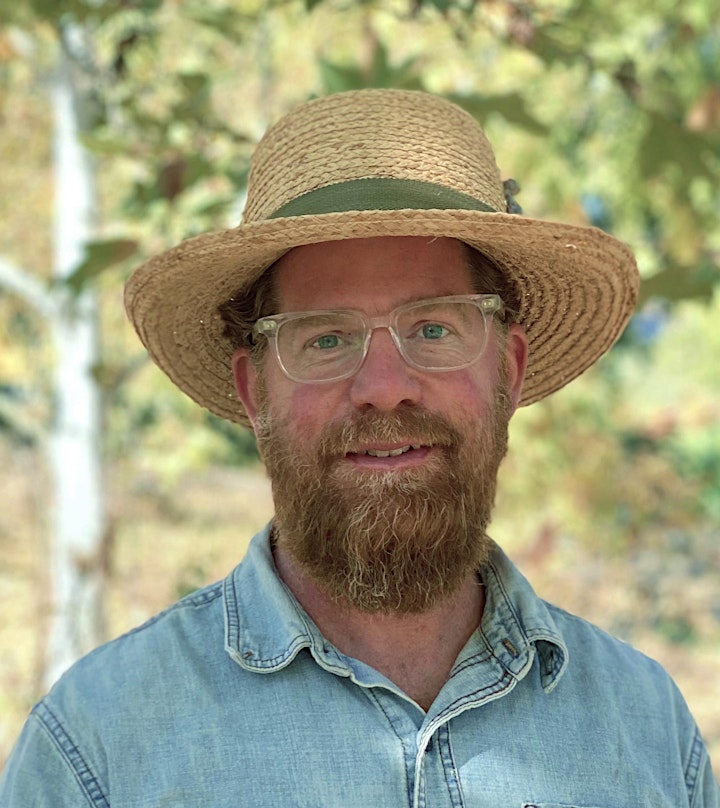 Levi Brewster: Weekend Projects is facilitated by Levi Brewster, who guides volunteers every other Sunday morning. Levi has been teaching and working in community gardens as well as doing restoration of wildlands in LA County for over 16 years. He works with schools, libraries and nonprofit organizations as an educator, gardener, and landscape designer. Levi is a certified CA Naturalist and is interested in building healthy relationships between people and nature.