About this Event
Weekend of Woo Retreat | November 15-17, 2019
Immerse yourself in ancient technologies for the modern day with Laurana Kuhlman & Meg Sylvester at Lotus Ranch in Wimberley, Texas. This retreat was designed to support you in connecting to the deeper world around. Look forward to meditation, pranayama, yoga, sound healing, kirtan, sacred mantra chanting, kundalini, fireside music, and nourishing organic meals. No crammed agenda or drawn-out workshops, this weekend of woo is focused on providing you with an experience to deepen your practice and enhance your vibration.
About Lotus Ranch:
Lotus Ranch is a beautiful event and retreat facility, located on 40 enchanting acres, just west of Wimberley, Texas. With low-EMF lodging, we allow those to feel a chance of being free of modern technology. Yes, we're proud of our healing property! Known as "A Little Bit of Heaven" – Wimberley is just 15 miles west of San Marcos, off I-35 halfway between Austin and San Antonio, in the Heart of the Texas Hill Country. Time-wise we are only 45 minutes from Austin and 45 minutes from San Antonio.
Notice the difference of being away from the city, clear views of treetops, low wireless internet exposure (except for access in our hall lounge) and enjoy our natural setting preserving the nature around us!
How much does the retreat cost?
Your payment includes:
Lodging
Accommodation
Meals
The total cost for the retreat is $497. ($465 + Fees)
All fees are NON-REFUNDABLE.
What is NOT included in the Experience Fee?
Private Treatment Sessions
Airfare
Transportation to and From Lotus Ranch
What are the rooms like?
Guests sleep in 9 rooms, with 3 large shared bathrooms. Rooms have various sleeping arrangements, with 2, 3 or 4 beds. There are separate bathrooms and shower areas for men and women. If you are traveling with a significant other or friend, you can note that you'd like to share a room with that person in a survey that will be sent out prior to the retreat.
Here's a sneak peek into what you can expect during your retreat:
Friday 11/15/19:
Welcome
Restorative Yoga Practice
Dinner
Fireside Ceremony
Saturday 11/16/19:
Morning Meditation
Kundalini Yoga Practice
Breakfast
Sound Healing + Reiki
Lunch
Rest + Down Time
Group Chant
Afternoon Yoga Flow
Pranayama
Dinner
Manifestation Meditation with Dream Journaling
Kirtan Live Music Show - Singing, Chanting, Dancing encouraged!
Sunday 11/17/19:
Morning Meditation
Kundalini Yoga Practice
Gong Sound Bath + Healing
Closing
Farewell Brunch
ABOUT LAURANA + MEG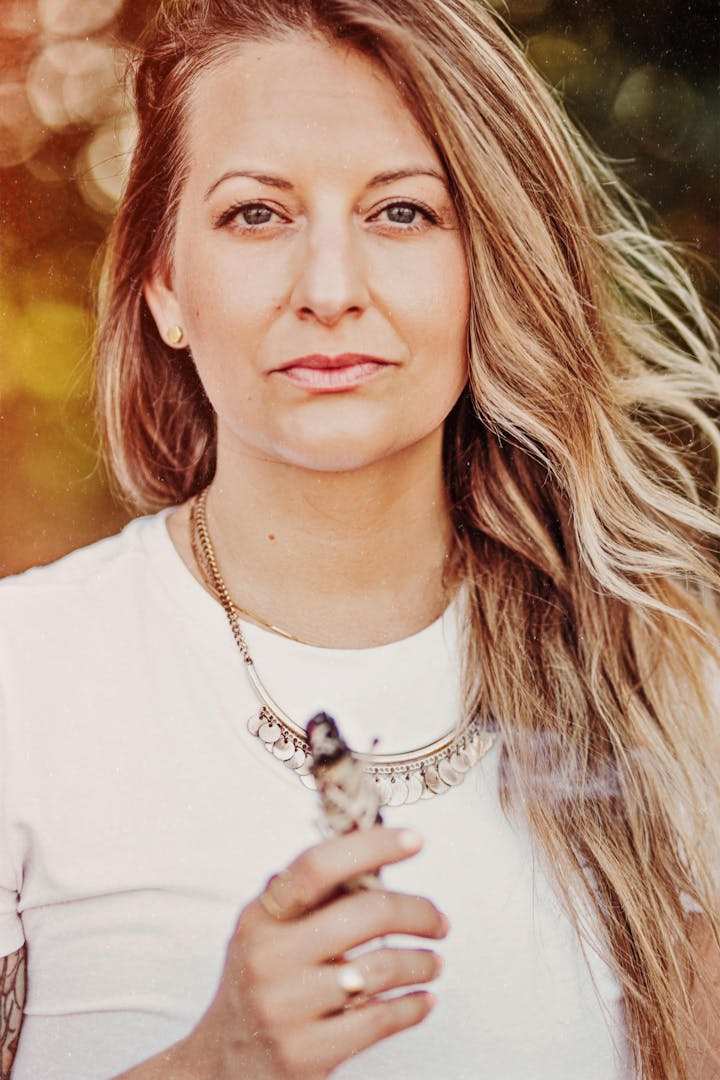 Laurana Kuhlman is a skilled and passionate Reiki Master, Healer, Yogini, and Mentor. She works with those seeking to expand their knowledge of Self, and believes deeply that self-care is for everyone. Operating under the philosophy that there are many paths to healing, Laurana serves her clients at the mind, body, and spirit levels. Her goal is to inspire others to shift their personal narratives and fear-based thoughts, by providing the tools to release and transcend trauma stored in the physical and emotional body, in order to live a more present lifestyle.
Laurana believes that by nurturing self-awareness and exploring your limiting beliefs you become an alchemist to your life. She uses her unique mix of East meets West combined with intuition and metaphysical training to guide her meditations, yoga sessions, and energy-healings.
Being of service is Laurana's dharma and her hope is to create a container for self-healing by holding space for others in all facets of their life.
Be Kind.
Keep Going.
OM Shanti.
To learn more go to www.lalakuhlman.com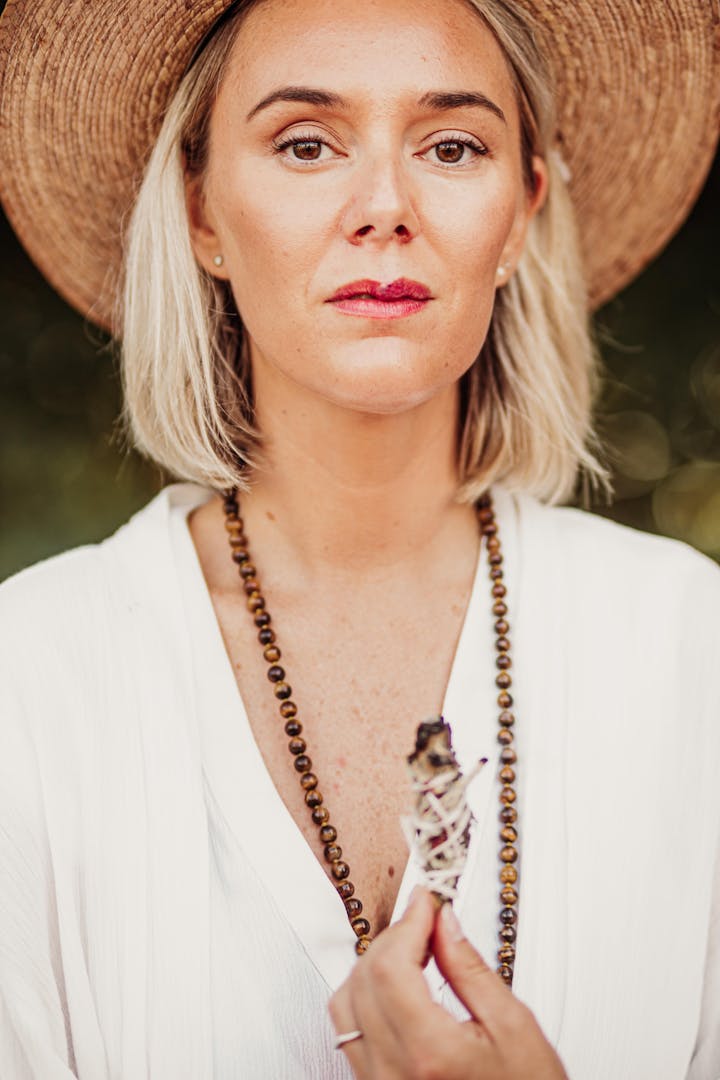 MEG SYLVESTER
Meg Sylvester is a spiritual teacher and entrepreneur who guides her students to inner-peace and vitality through Kundalini Yoga, Meditation, Sound Healing and Mentorship. In her years of experience, Meg has served clients and students all over the world though private coaching, immersive retreats, as well as workshops and classes that uplift and inspire transformational change. Her intention with everything she does is to help her clients merge back into soul alignment so that life feels on purpose and joyful. When she's not traveling, you can usually find her swimming with her family at the local swimming hole or sipping her favorite healthy concoctions from her neighborhood juice bar. Learn more about Meg at www.megsylvester.com
You've Got Questions, We've got Answers!
1) I'm flying in. Where should I fly into? How do I get to Lotus Ranch?
Lotus Ranch is equidistant between San Antonio and Austin airports, so you have your choice of flying into either airport. In order to keep the rates for this event on the lower end, we will not be providing airport transportation. Prior to the retreat though, we'll be sending out a survey to see who is interested in car pooling and can help coordinate that!
2) What time do I need to arrive by on Friday?
You can check in as early as 3:00. We'll have a totally optional yoga class at 4:00 pm. Please plan to arrive no later than 6:00 pm on Friday, November 15th.
3) Do I need to be good at yoga to come on this retreat?
Nope! This retreat is for all levels, including beginners. That goes for meditation too! If you are feeling the call, please come. YOU ARE WELCOME AS YOU ARE!
4) What's the attire?
Yoga clothes, and movement clothes you feel comfortable meditating in. Layer up as temperatures are known to fluctuate in Texas this time of year.
5) Do I need to pack all white clothing to wear when we are doing Kundalini?
In the Kundalini tradition, we wear all white to remind us of our essence and to expand the aura. We will be doing Kundalini throughout the retreat, but white clothing is absolutely optional. You absolutely do not have to pack anything white, or you can pack everything white, or a healthy mix of both... totally up to you!