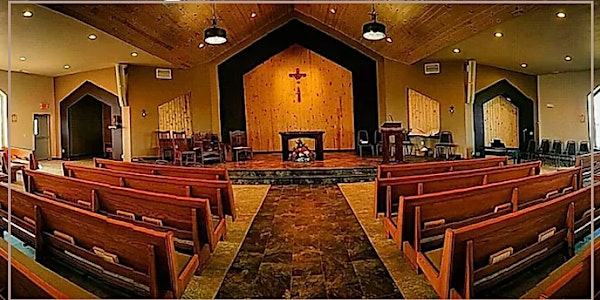 Weekend Mass - July 18 & 19
Starting the weekend of May 16th & 17th our parish family plans to begin a limited return to celebrating Holy Mass at St. Michael Parish
About this event
Only a limited number of parishioners will be able to access the church at any one time. We will determine this on a weekly basis and more information is to come. Please be patient as we seek to restore our celebration of the Mass. Parishioners who are unable to attend Mass because of their health or age should make a perfect contrition and a spiritual communion. They are encouraged to "attend" Mass by means of the television of by means of the internet. The obligation to attend Sunday Mass remains dispensed.
For the protection of your health and the health of others, certain precautions are being taken:
Total attendance at Mass will be limited according to civil and ecclesial guidelines.
To judiciously control the number of parishioners at each Mass we are going to be in touch on a week-to- week basis. Watch for more info by way of e-mail or by phone.
CDC Guidelines for social distancing — 6 feet — are always to be followed while on St. Michael's grounds: prior to Mass, during Mass, and after Mass.
Hand sanitizer will be available. Please continue to practice good hygiene prior to Mass and after Mass.
Parishioners are encouraged to wear masks.
All parishioners who are in the "at risk" or "vulnerable" categories should remain at home.
All parishioners who have flu-like symptoms or have a temperature, cough, or any aches or pains should remain at home. We are excited about this return to Mass to Holy Communion. Let's be safe and prudent as we renew our sacramental life in Christ!