Week 1 of the The Big Sur International Short Film Screening Series: June 12 at the Osio Cinemas!

Wednesday, June 12, 2013 from 8:00 PM to 10:00 PM (PDT)
Who's Going
Loading your connections...
Event Details
The Big Sur International Short Film Screening Series comes to town!

Tickets available at the door!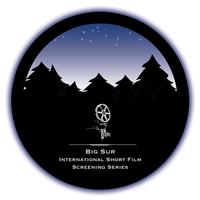 Now our weekly show at two locations.

1. At the Osio Cinemas downtown Monterey every Wednesday, starting June 12!!

2. The same show repeats at the Library the following night. For the Library show please: Register Here.

Always hosted by The Henry Miller Library Director Magnus Torén.
Facebook event link HERE.

***

It's true: The Henry Miller Memorial Library is embarking on yet another wonderful adventure: bringing the acclaimed Big Sur International Short film Screening Series to the heart of downtown Monterey!

We will be showing our films every Wednesday, starting June 12th at the OSIO Cinemas and ending on Aug. 28th.  We're bringing the Big Sur "community vibe" to town (sans falling redwoods!)

Come together to see some amazing films on the big screen!


>>>>

Osio Cinemas
350 Alvarado St, Monterey, CA 93940
(831) 644-8171
https://www.facebook.com/OsioCinemas
>>>>
Program for June 12

The River - by Sam Handel - USA
The River is a comedic journey to the river on a sweltering hot day with a pregnant Maria. Her loving-kindness practice is tested by work schedules, mechanical failures and complex human relationships, all conspiring against a desperately needed cooling dip.

Curfew by Brenden Hubbard - USA
At the lowest point of his life, Richie gets a call from his estranged sister, asking him to look after his nine-year old niece, Sophia, for a few hours."
 
Magnetic Reconnection by Kyle Armstrong - Canada
Magnetic Reconnection is a short documentary film contrasting the Northern Lights with decaying manmade debris surrounding the Arctic Canadian town of Churchill, Manitoba. The film touches on the regenerative power of nature and the futility of mankind's struggle against natural processes of decay.
 
To Kill A Child by Alexander Skarsgård - Sweden
It's the happy morning of an evil day, because this day a child is to be killed by a happy man. No shadows pass over the kitchen, and yet even now the man who will kill the child stands near a white gas pump. The man and the young woman is going to the sea, and there they will rent a boat and row far, far out.
 
The Big Leap - by Kristoffer Rus - Poland/Sweden
Does God exists? - everything started with this universal question that the Swedish director, Kristoffer Rus, wanted to ask in the era of a global financial crisis. With the help of pitch black humor, The Big Leap stresses the moral dilemmas that erupt when the protagonists realize that everything they have fought for is gone. They meet atop a skyscraper and they have the same intention - to commit suicide due to a major financial crisis. The conflict quickly escalates when they discover that they all represent a different conviction about the afterlife. The only way to find out who's right is to take The Big Leap.

Thank you for your support!
Please visit: www.bigsurfilm.org

You'll find info about our seven year history, jury members, film details etc.

When & Where


Osio Cinemas
350 Alvarado St
, 93940


Wednesday, June 12, 2013 from 8:00 PM to 10:00 PM (PDT)
Add to my calendar
Organizer
Henry Miller Memorial Library
The Henry Miller Memorial Library is a a public benefit, non-profit 501 (c) 3 organization championing the literary, artistic and cultural contributions of the late writer, artist, and Big Sur resident Henry Miller.

The Library also serves as a cultural resource center, functioning as a public gallery/performance/workshop space for artists, writers, musicians and students.

In addition, the Library supports education in the arts and the local environment. Finally, the Library serves as a social center for the community."

We're open 11 am to 6 pm seven days a week!


We're located 25 miles south of Carmel and 1/4 miles south of Nepenthe restaurant.  Our address is 48603 Highway 1, Big Sur, CA 93920; our number is 831-667-2574.

Past performers include Arcade Fire, Patti Smith, Fleet Foxes, Neil Young, Animal Collective, Gillian Welch, MGMT, Henry Rollins, Phillip Glass, Band of Horses, Yo La Tengo, Marianne Faithful, and countless independent bands, artists, and poets...

Visit us at henrymiller.org and check out our upcoming events!
**************************

Home: henrymiller.org

Upcoming Events: eventbrite.com/org/440462807?s=15336701

Short Film Screening Series: bigsurfilm.org 

Online Store: store.henrymiller.org

Blog: blog.henrymiller.org

Facebook: facebook.com/henrymillerlibrary

YouTube: youtube/henrymillerlibrary

Big Sur Writing Workshops for for picture books, early reader, middle grade, & YA: bigsurwriting.wordpress.com/
*******

Support the Library for $2 a month here!

Other donation options - including rewards - here.
*******

Henry Miller Library
Tax ID# Fed. EIN 77-0473818
State resale # SR GHC 97315514
DUNS # 827035437

--------------------

Henry Miller Library
48603 Highway One
Big Sur CA 93920
Phone: 831-667-2574

-------------------------------

Peace! It's Wonderful!
Henry Miller