Description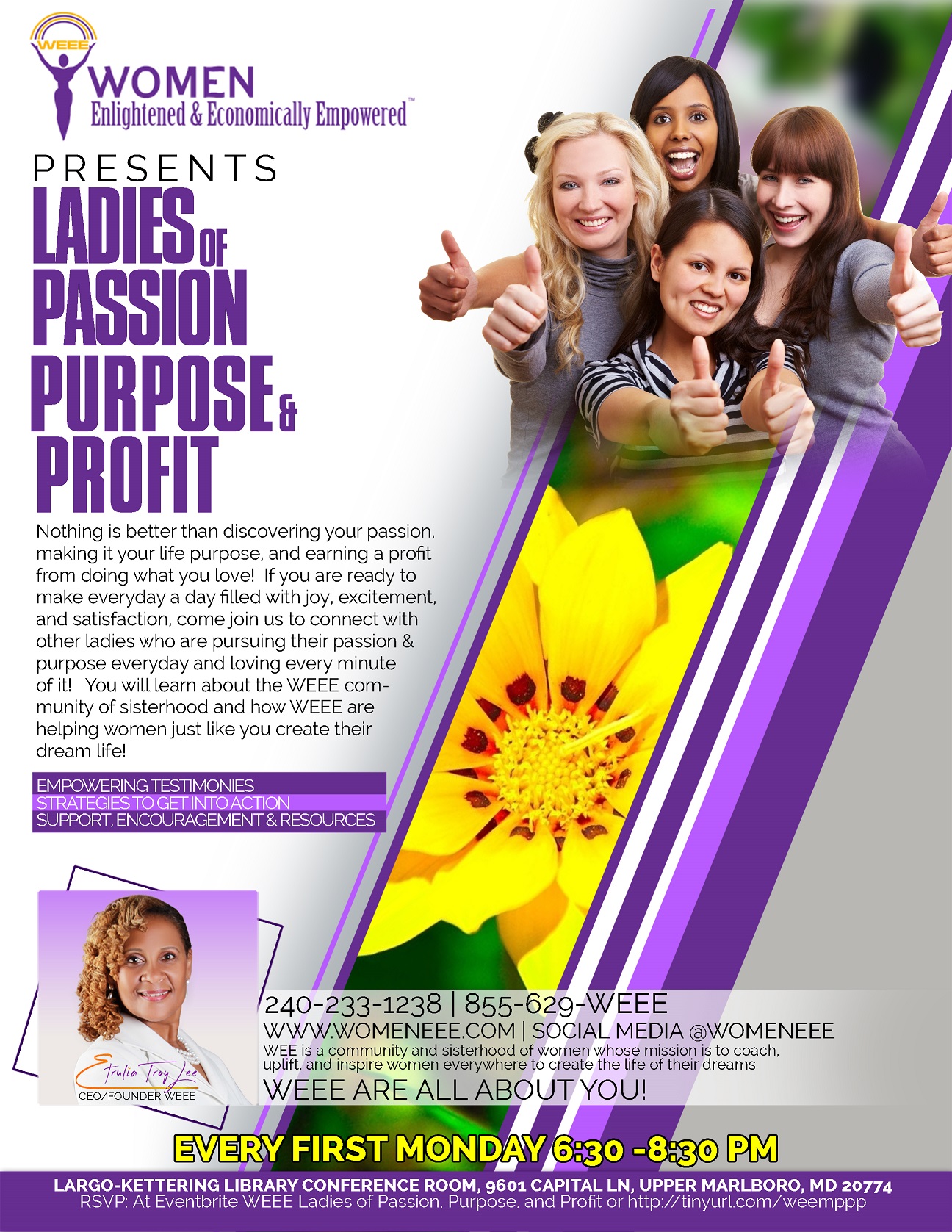 Nothing is better than discovering your passion, making it your life purpose, and earning a profit from doing what you love! If you are ready to make everyday filled with joy, excitement, and satifaction, come join us to connect with other ladies who are pursuing their passion & purpose everyday and loving every minute of it! You will learn about the WEEE community of sisterhood and how WEEE are helping women just like you create their dream life!
Empowering testimonies!
Strategies to get into action!
Support, encouragement & resources to create your ideal life!