Join us for weeding at the pollinator gardens behind the Lake House Bar and Grill in Creve Coeur Park.
About this event
Join us for a volunteer workday to weed the pollinator gardens at Mallard Lake in Creve Coeur Lake Park on Wednesday May 5. This workday is part of the Community Stewardship Alliance program, a collaborative partnership to provide focused, trained, volunteer leadership to restore and maintain the natural areas within our county parks. Learn more about the Community Stewardship Alliance program here: http://openspacestl.org/programs/the-community-stewardship-alliance/
Check-in and registration is at 8:45a.m. Volunteers should park and meet at the Lake House Bar and Grill 2160 Creve Coeur Mill Rd, St. Louis, MO 63146.
Please come dressed for the weather. Please bring your own filled water bottle to the event. Work gloves and tools will be provided. Volunteers will be weeding and cleaning up the demonstration gardens. Rest rooms will be available at Lake House Bar and Grill and Forest ReLeaf.
COVID-19 precautions: Space for this event is limited and registration is required. No walk-ups will be admitted. To ensure the space remains uncrowded, volunteer spots for this cleanup are limited, so secure your spot quickly! Participants will receive their own pair of gloves and tools will be provided by the Open Space Council. All tools and equipment will be sanitized prior to the event. Social distancing must be observed throughout the entire workday and face masks are required.
Special thanks to our partners Forest ReLeaf, Great Rivers Greenway District, Missouri Botanical Garden, Missouri Department of Conservation, Missouri Master Naturalists Great Rivers Chapter, the Robert J. Trulaske, Jr. Family Foundation, St. Louis Audubon Society, St. Louis County Parks, the St. Louis County Parks Foundation, and Open Space Council members for their support!
Have questions on the day of the event? Call the Open Space Council at 314-835-9225.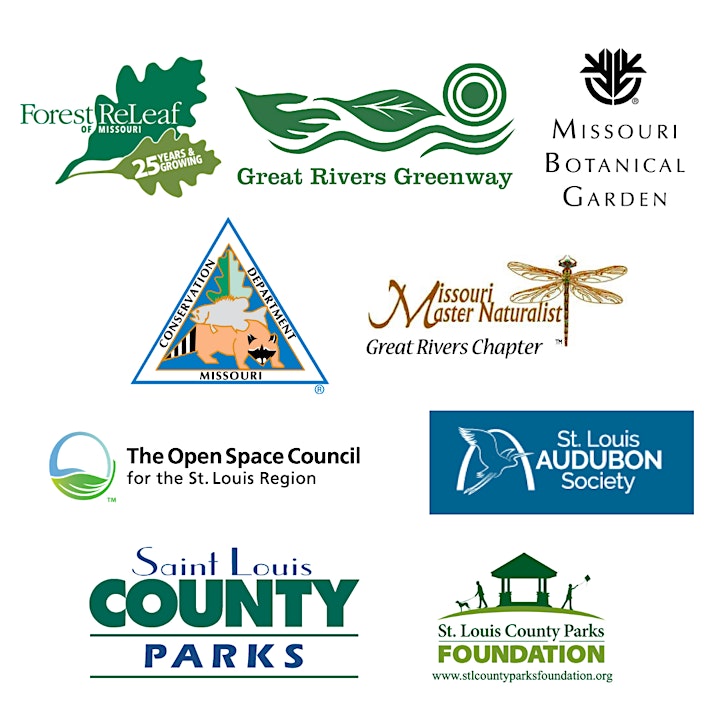 Organizer of Weeding pollinator gardens at Mallard Lake
The Open Space Council for the St. Louis Region is a nonprofit organization committed to conserving, protecting and sustaining land and water resources  throughout the area, and is dedicated to ensuring their responsible and ethical use.  As stewards of nature, we work to maintain the integrity of land and waterways for practical purposes, recreation and their natural beauty, to be enjoyed now and for generations to come.