Dave Kiss Presents: Weedeater, The Atomic Bitchwax, Joe Buck Yourself, and Rebelmatic at Kung Fu Necktie
About this event
Weedeater
Weedeater are an American stoner metal band formed in Wilmington, North Carolina, United States, in 1998.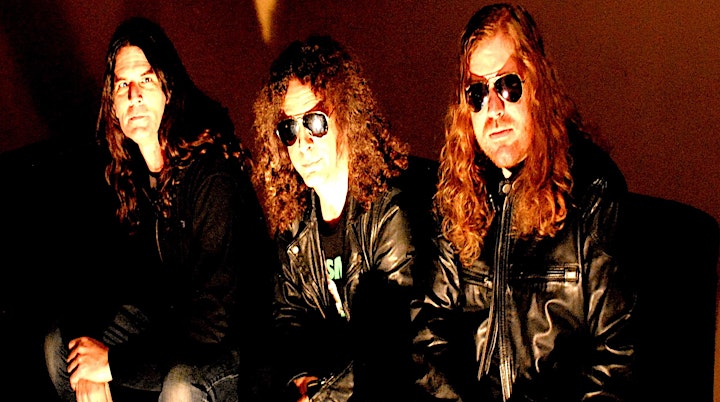 The Atomic Bitchwax
Featuring the powerhouse rhythm section "Chris Kosnik" and "Bob Pantella" from legendary space lords Monster Magnet, THE ATOMIC BITCHWAX plays balls-to-the-wall rock 'N' roll that smashes space rock and proto-metal into a towering celebration of THE RIFF. The New Jersey power trio's high-energy, scale-based guitar mangling hits astronomical levels since 1999 with full-stack amps pushing out dangerous levels of blown-out metallic mayhem.An awe-inducing tumult of head-down forward drive and top-tier hard rock, Force Field mashes Sci-Fi and Hi-Fi, rocketing THE ATOMIC BITCHWAX into the outer reaches of the modern day heavy music universe.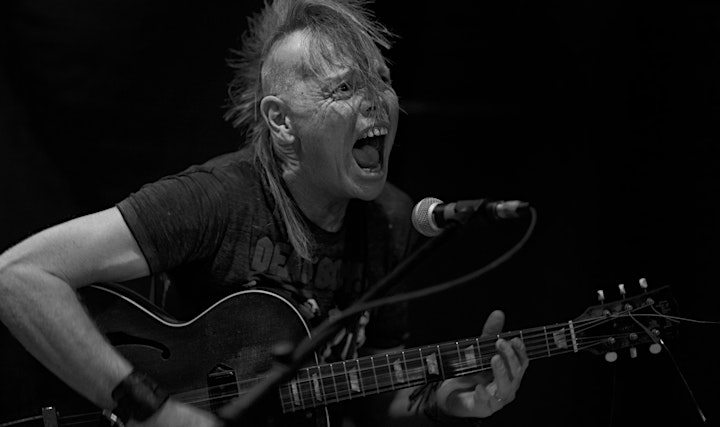 Joe Buck Yourself
The once anti-Nashville based Joe Buck Yourself first gained notoriety touring the world as the guitarist of Th' Legendary Shack Shakers. He then reached new heights as Hank III's villainous sideman onstage, taking his live show to every corner of the globe and playing to rabid crowds every night. The snarling, beloved upright bass player became infamously recognizable and is now a stalwart, underground institution in his own right. Joe Buck Yourself is more than music, it's a philosophy and Joe's way of life, and his live show will demonstrate with absolute certainty that he is indeed a bona fide, evil, motherfucking one man band. Joe Buck Yourself, motherfuckers!!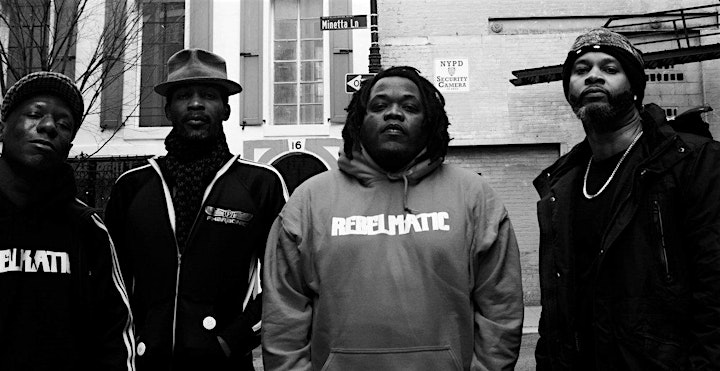 Rebelmatic
REBELMATIC is easily one of the most important modern Black Punk/Hardcore bands playing and recording today. Their appearance at Afro-Punk in 2017 was lauded by many for being a saving grace of a festival many felt had left its Black rock and alt roots.
REBELMATIC fashioned themselves from the rubble of the New York heavy rock scene abandoned by gentrification and the unlikely infiltration of pop music on the NYC underground... and quickly found themselves a refreshing addition to New York nightlife. They have become an iconic band with fans including HR of Bad Brains and Angelo Moore of Fishbone.
A writer once described REBELMATIC as "James Brown in a mosh pit." The band shares Brown's soul, rhythm, urgency, and social awareness wrapped in a Punk aesthetic.
Performers
Date and time
Location
Refund policy
Organizer of Weedeater ~ The Atomic Bitchwax ~ Joe Buck Yourself ~ Rebelmatic