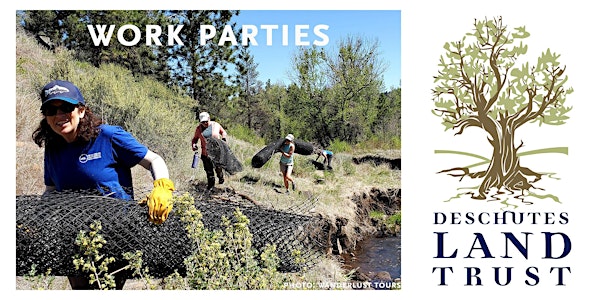 Weed Warriors, Willow Springs Preserve
Join the Weed Warriors to battle invasive weeds at our protected lands!
About this event
Weed Warriors is a volunteer group that meets several times a month to remove non-native weeds like mullein, spotted knapweed, teasel, and Canada thistle from Land Trust protected lands. Invasive weeds are a major threat to functioning natural areas and pulling them by hand helps restore native plant communities.
Face masks: Per Oregon Health Authority (OHA) guidelines, face masks are no longer required indoors or outside. Individuals who wish to wear a face mask may do so.
Rating: Work party with moderate physical activity that includes digging and pulling weeds out of uneven ground.
What to bring: Work gloves and weeding tools (if you have them), snacks, water, and closed toe shoes. Dress for the weather.