Description
Weed-Less Gardening, With Lee Reich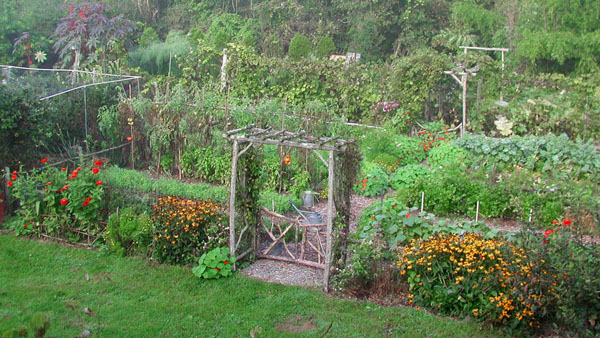 Mimic Nature's Tactics for a More Productive, Easier-to-Manage Landscape
Want to weed less, while having a more productive garden with healthier plants? (Who doesn't?)
For 30 years, garden author, fruit expert and soil scientist Lee Reich has been caring for his garden soil in a distinctive, four-part way: minimizing soil disturbance; minimizing compaction; maintaining a cover (in the form of the best mulches and more), and watering smart.
Learn to compost like a master as well from Lee, who hasn't turned one of his vegetable gardens in 15 years since he created it, for instance; his other hasn't been tilled in 30. Both deliver bountiful harvests, despite the fact that his beds are very intensively planted.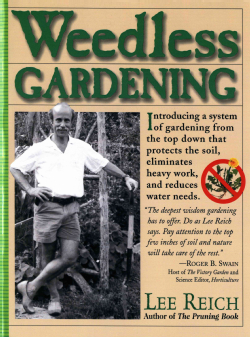 Take your ornamental and vegetable gardens to the next step with Lee's methods, which he'll detail in this fascinating talk derived from his popular book "Weed-Less Gardening."
NOTE: This talk coincides with Garden Conservancy Open Day visiting at the garden of Margaret Roach, plus a plant sale by Broken Arrow Nursery. Margaret's garden in Copake Falls, NY, is just down the road from the church where the lecture will be held. Garden open and plant sale 10-4; details under the "About" tab on awaytogarden.com

Organizer of Weed-Less Gardening, With Lee Reich
Friends of Taconic State Park was established in 2008 to support cultural, recreational and educational activities within the park with the preservation of the Copake Iron Works National Heritage Area Site its priority. The group is implementing a 20-year plan to create a pre-eminent site of historic iron-making and a national destination for tourists in Copake Falls. The Copake Iron Works Visitor Center features a video documentary chronicling the history of the site and an extensively interpreted trail from the Copake Iron Works to the Bash Bish Falls, for which trail maps are available. The entire site is open for self-guided tours year-round; the Engine House Museum is open from late May to mid-November and by appointment. School tours are especially welcome.
For more information visit Friendsoftsp.org.