Description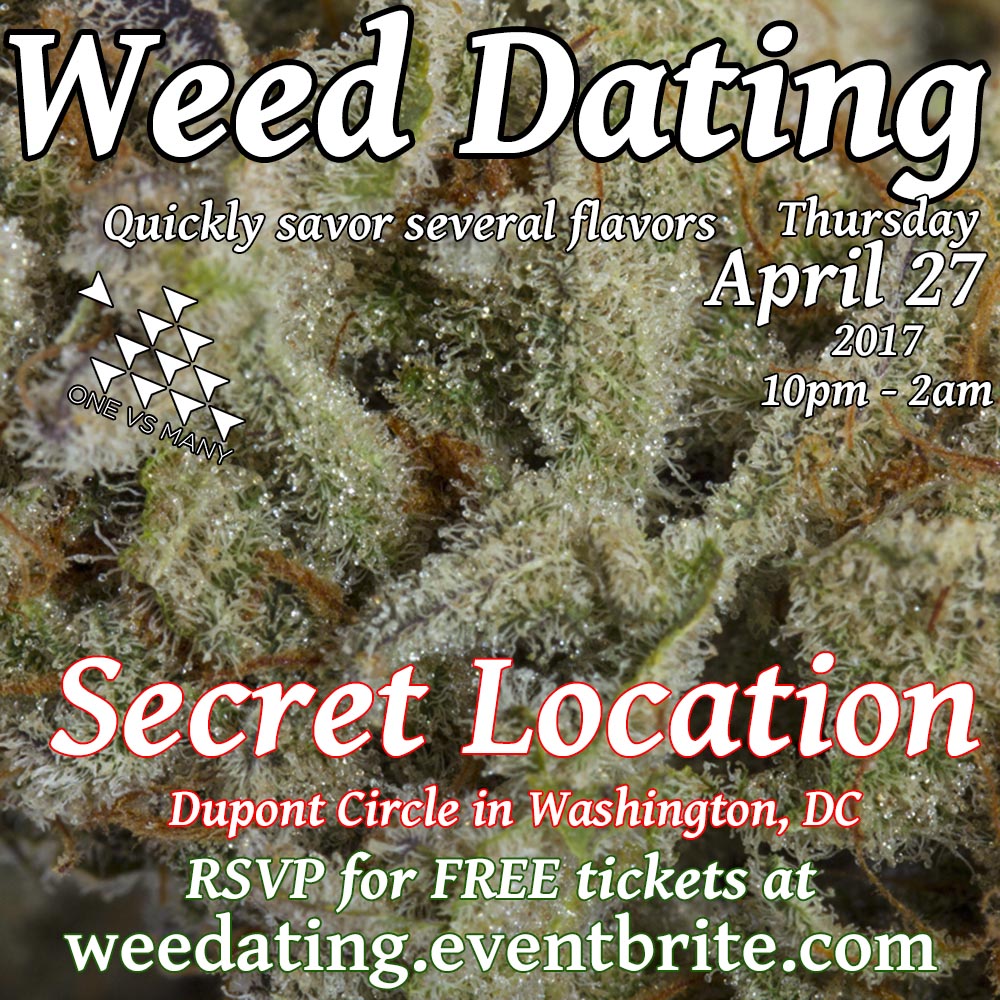 We invite you to attend Weed Dating on Thursday, April 27th, 2017 at 10pm at our Secret Location.* Come out and share your love for Mary Jane, with One vs Many and some of DC's finest edible makers.
* The venue & address will be provided by email, the week of the event, once you've acquired your ticket.

Our event is to spread peace and love throughout the DMV. We're showcasing the talents of the cities cultivators and growers as well as give back to the community that has supported us since the passing of I 71. Gifts from Weed Dating's bud n edibles giveaway will feature various DC edibles producers, flowers cultivators, local music and more! Guests will receive free gift bags containing an assortment of buds and/or delicious edibles.

Special guest performances by Slim Jesus & Paperboy Prince of the Suburbs
If you have any questions please contact Mental Stamina at: onevsmany@gmail.com

For tickets follow the link http://427gram.eventbrite.com

Sincerely,
Mental Stamina
One vs Many