Description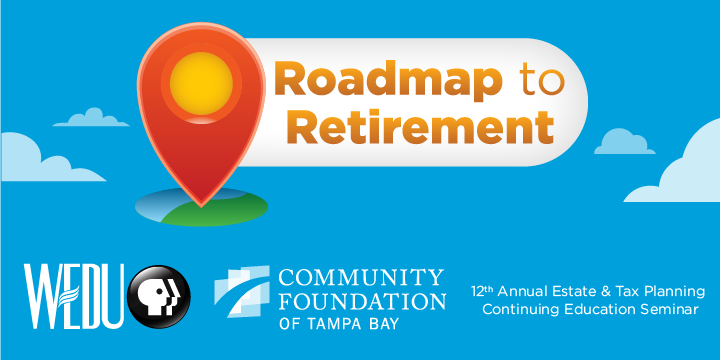 WEDU PBS and the Community Foundation of Tampa Bay are pleased to announce that nationally recognized financial and retirement expert Ed Slott will keynote the 12th annual Estate & Tax Planning Seminar at 7:30 a.m. on Thursday, September 28, 2017 at the Berkman Family Broadcast Center in Tampa, Fla. Reserve your seat today for $75 at www.wedu.org/CEseminar. Continuing education credits are available for attorneys, financial planners, CPAs and wealth management advisors. Linda Suzzanne Griffin, J.D., LL.M., P.A. will address planning and administration of inherited IRAs as our regional speaker.
Enjoy a hot breakfast buffet and digital access to all materials.
Planning Committee: Joshua Keleske, Jordan Lee, Julie Lyman, John Maceovsky, Beverley McLain, Bob Rasmussen, Mary Anne Reilly and James Schmidt.