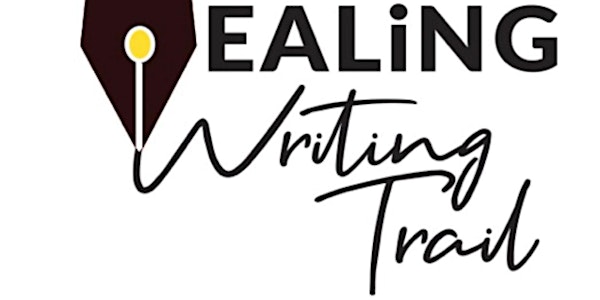 Wednesdays Women: The ART of Being You
Using guided music prompts this session invites you to come and play with words that will tap your inner 'Queen'.
When and where
Location
Podium - Ealing Cross 85 Uxbridge Road London W5 5TH United Kingdom
About this event
Preparations are well underway for the celebrations of Her Majesty, The Queen's Platinum Jubilee. In the lead up to the four-day 'party' weekend in June, let's get the party started here and now in May by celebrating the Queen that is you.
Using guided music prompts, and experimenting with lyrics, this session invites you to come and play with words that will help you to tap in your inner 'Queen-ness and express how you wear your crown. This is your space to rejoice in the ART of being YOU. If the music ends up making you dance instead of write that is fine too! If you like the sounds of Jill Scott, Beyonce, Adele, Britney, DoJo Cat, and Little Simz, this workshop is for you!
Important Information: This session is for women, aged 18+ only
Workshop Leader: Dr Poonam Madar
Poonam is a writer and sociologist with a background in research, visual culture, and the sociology of emotions. She is the founder and creator of the Ealing Writing Trail. Poonam's research interests and expertise include the use of visual methods to explore themes of identity, culture, difference, and belonging. She is an Honorary Research Fellow at City, University of London. Through her own writing, Poonam explores the essentials of human existence: love, emotion, personal growth, and mortality. Poonam is a therapeutic and reflective writing practitioner. She is the Director of Community Engagement at Lapidus International.
Poonam shares one of her favourite quotes with us:
"And above all, watch with glittering eyes the whole world around you because the greatest secrets are always hidden in the most unlikely places. Those who don't believe in magic will never find it." - Roald Dahl
IMPORTANT INFORMATION FOR YOU TO KNOW
Our writing workshops are safe spaces to help promote creativity and wellbeing. We are incredibly fortunate to have received funding for workshops that would not otherwise be free. The care, safety, and dignity of our workshop leaders and attendees are of paramount importance; without it the very fabric of this initiative falls flat. We therefore operate on a zero-tolerance policy and ask you to respect and abide by the guidelines set by our expert-led facilitators. Failure to do so will result in us asking you to leave.