Description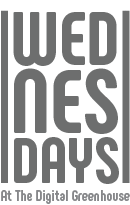 "Working Wednesday" at the Greenhouse
Whether you are a sole-trader, entrepreneur, home-worker or just simply looking to get out of the office for the morning, come along to the Digital Greenhouse on the 26th July for a chance to work, chat, learn and drink coffee.
For the first of these sessions, we'll have a short talk from Tony Brassell who will talk about how to self-publish a book, based on his recent experience with his own novel. There will be plenty of opportunity for networking and you will be able to meet the team from Startup Guernsey, who will be on hand if you have any questions about setting up a business.
If it's your first time at the Digital Greenhouse the team will be happy to show you around the space. So join us for great company, fast WiFi, Bean 14 coffee, and perhaps a biscuit or two!
We look forward to seeing you on the 26th.