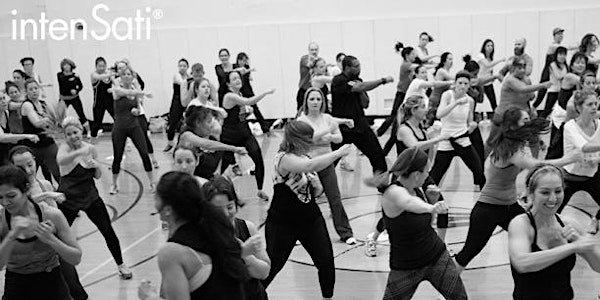 Wednesdays: intenSati at Athleta
When and where
Location
Athleta 126 5th Ave NY, NY 10011
Description
Join us on every Wednesday in January for intenSati at Athleta on 18th and 5th. Reserve your spots for each of the classes below.
Wednesday 1/6 at 8:30am

Wednesday 1/13 at 8:30am

Wednesday 1/20 at 7pm

Wednesday 1/27 at 7pm
What is intenSati: intenSati, created by Patricia Moreno, is a mind, body and spiritual practice that motivates you to live a life you love in a body you love. It's a high intensity workout that fuses simple and high-energy moves drawn from aerobics, martial arts, dance, yoga, and strength conditioning with spoken positive affirmations.

What to wear: Opt for a sports bra with extra support (jumping is involved!). Bring a bottle of water and wear sneakers.
How much does it cost: These classes are free!

"IntenSati is a cult-favorite class that's filled with sweat and self-love affirmations and draws from a handful of workout styles -- a full-body workout that's cathartic and happiness-boosting." -Well+Good Magazine