About this Event
Thailand was one of the early adopter countries after Bitcoin became popular. With the Digital Asset Decree, the Land of Smiles set standards for the regulation of ICOs, crypto exchanges and traders. Only the timing turned out to be unfavorable afterwards.
ICOs were crushed by the new regulation. In retrospect, this may not be considered a loss, as practically all such ICOs ended up miserably for the buyer. Regarding exchanges, locations like Singapore and Malta made it easier for investors. A small number of Thai digital asset exchanges have been established, but the way overseas is still open for Thai investors. The same applies to traders. So, from today's point of view, which areas are still promising and promising?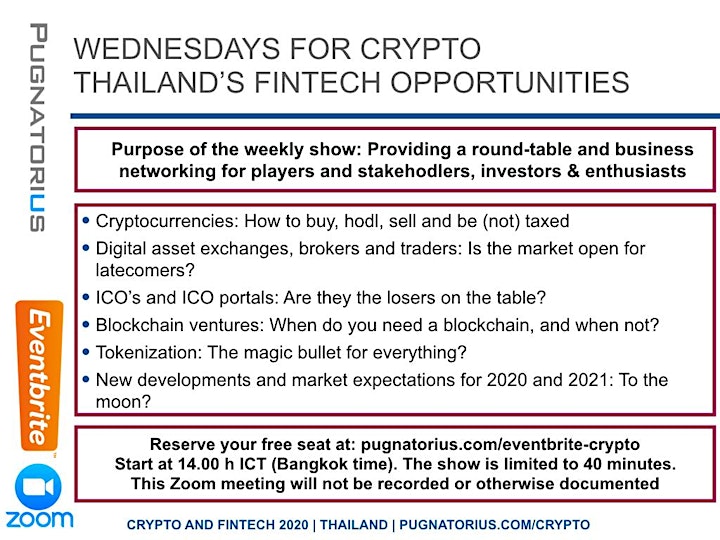 The round-table meeting is meant as a discussion forum to introduce new ideas and projects, to exchange experiences and success strories about the introduction of cryptocurrencies, digital asset businesses and blockchain venture, and to lecture about legal requirements and regulatory hurdles to do business within the kingdom as well as from abroad to Thai residents.
The purely educational event does not constitute financial or investment advice.