Wednesday Nights at rácket Featuring Sounds By DJ MELO & IRON. LYON
About this event
WEDNESDAY NIGHTS | SOUNDS BY DJ MELO & IRON LYON
Every Wednesday, doors open at 5PM & party goes until 3AM
FULL LINEUP here.
For table reservations, call/text 305-766-9628
Visit Website: www.racketwynwood.com 
Follow Us: @racketwynwood
#racketwynwood
Brought to you by Homecookin' Hospitality Group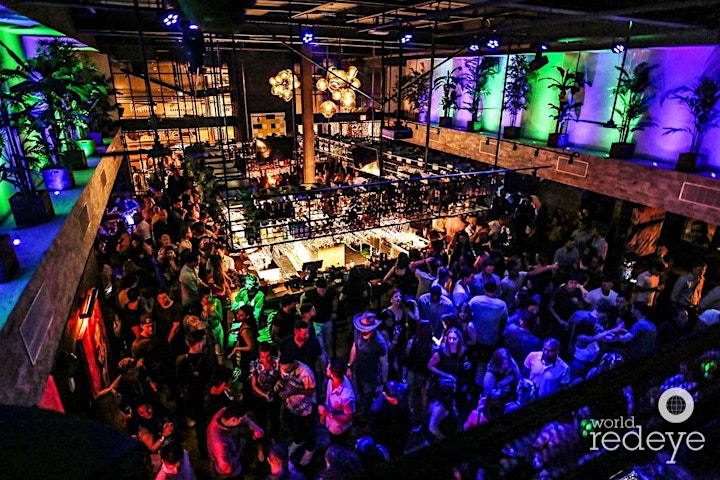 Organizer of Wednesday Nights at rácket Wynwood
rácket is Wynwood's premier destination for an up-scale bar, lounge and nightlife experience, brought to the neighborhood by Homecookin' Hospitality Group. Think elegant Wynwood mixed with eclectic entertainment and sophisticated craftsmanship. Upon entering the venue, one is greeted with a covered-atrium featuring a tiki-inspired rum and tequila bar. As you continue into the main room, guests revel around a central sky-lit, live wood-edge, rolled steel island bar where one can enjoy seasonal ingredient craft cocktails and a selection of neighborhood beers. Make your way to the back and you'll find a staircase that leads you to a separate bar and vibe. rácket serves as a unique daytime hang out as well as a nightlife destination, all under one roof. The food menu available during special hours and features a twist on classic bar eats. The bar and lounge has a variety of entertainment including a pool table, a jukebox offering a range of self-select music, and projectors that are dropped to show music videos, MLB and NFL games, and more. Resident DJ's play a variety of hip-hop and open-format music almost every night of the week and has become one of Miami's leading venues for late-night entertainment in just two years. rácket offers an ever-evolving experience through its elevated ambiance and alluring libation. racket is open every Wednesday through Sunday from 5:00 pm to 3:00 am and offers happy hour every Friday from 4:00 pm to 8:00 pm. For more information, visit www.RacketWynwood.com.