Description
SKIMO RACE LEAGUE
Skimo race league is a low key racing environment based more on having fun and less about glory. Skimo, or ski mountaineering, allows racers to skin up the course and ski down. All races are now from 6pm - 7:30 pm to create a better community and give you a chance to finish work.
***There will be a 7 p.m. sharp cutoff for uphill traffic. If you have not started your second or third lap by 7 p.m. You will be asked to drop down to the lower catagory. This is due to the course needing to be taken down in a timely manner.***
Check out this great fundraiser and educational opportunity from Stano Faban founder of Skintrack.com. There are limited spots so sign up ASAP.

5 weeks of Ski Mountaineering Races from Jan 10 - Feb 7.
This will offer folks a chance to try this growing sport or event to help gain some experience and training for those competing in the Whitefish Whiteout February 10. The new SkiMo League requires skins, a helmet, a headlamp, and some wayfinding ability. Courses will be marked in the chair 3 to upper chair 2 areas and consist of loops where beginner may choose fewer loops than experienced skimo racers.
REGISTRATION AND FEES
Pre-registration - Save time and money

Pre-registration - Single event – $15.
Pre-registration - Season- 5 SKIMO League Events - $55
Each pre-registered participant will still need to check-in prior to racing.
Online Registration Deadline will close at 4:30pm on the day of the event.

Buy four 5-Race Series registrations, and get one free! If four or more members of the same family register for the full 5-Race Series, we will refund one of them in full. After purchasing, please email events@skiwhitefish.com to receive your refund.



Day of event registration – Located at the Events Office in the Upper Village area (map attached).

Single event – registering in person the day of the event - $20
Season Long Registration for 5 SkiMo Races - $75
All racers must check in to receive a bib. Registration closes promtly at 5:45.
Participants under 18 years of age must have a parent or guardian sign waiver of liability. This can also be done through online registration. No Exceptions.
SCHEDULE

4:30 - Online Registratin Closes
5:00 - 5:45pm - Day of registration and Check In for pre registered racers
(located at the bottom of Ed's Run at the top of the Upper Village area)
6pm - 730 pm Racing.
8pm - 9pm ish Party Awards & Raffle at the Bierstube
Awards
A big thanks to the Bierstube and Great Northern Brewery for helping to host a fun awards/high five ceremony afterwards. There will be a raffle, and a little food and beer provided for the racers. Skiing + apres race party at the stube = good times.

COURSE MAP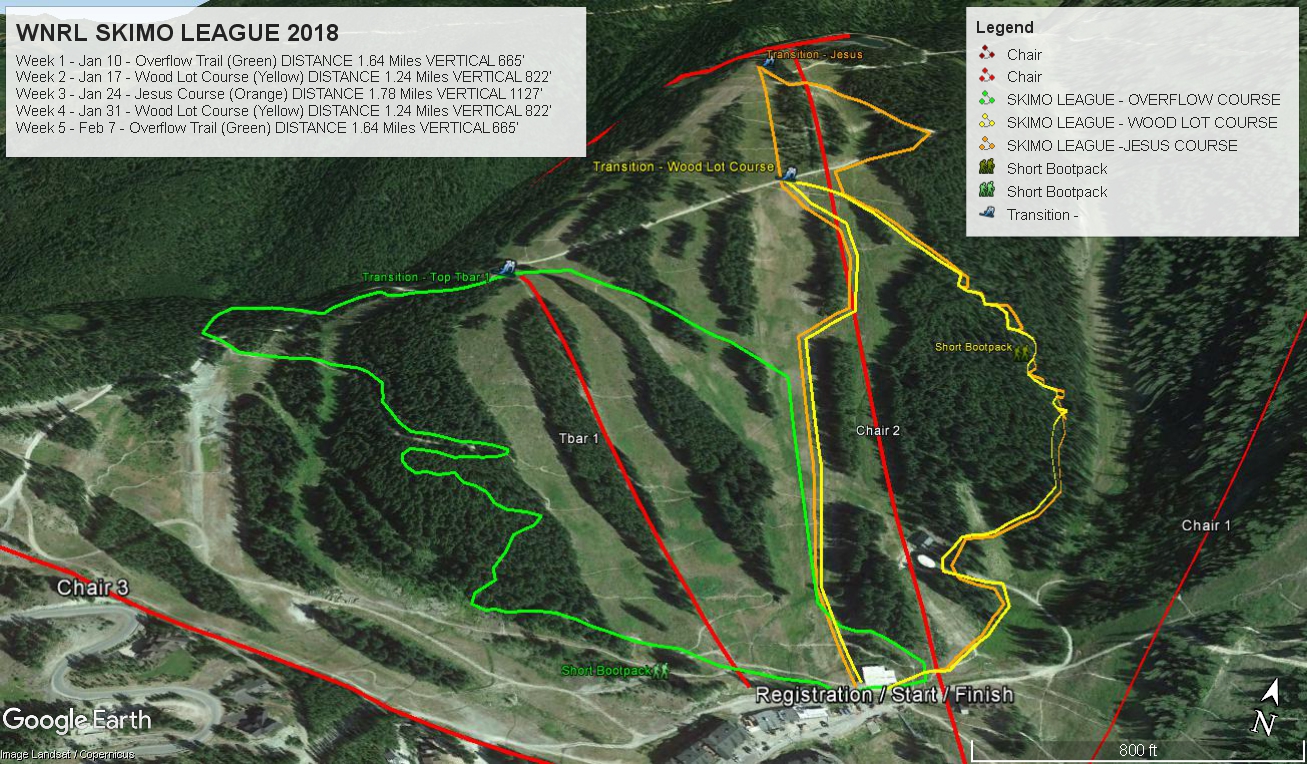 FAQs
Is a helmet required?
YES! A helmet & a headlamp are required for all Skimo event at Whitefish Mountain Resort.
What is the cancellation / refund policy?
If you cannot make it to the event for any reason, no problem. Just let us know - 862.2911
What are my transport options getting to the event?
The SNOW Bus will also operate between Whitefish and Whitefish Mountain Resort.
http://skiwhitefish.com/getting-here/
Is my registration/ticket transferrable?
No. You can easily request a full refund prior to the day of the event. New registrations must be completed by the competitor / gaurdian.
Do I have to bring my printed ticket to the event?
No. I'll be honest, it is nice but it is not necessary.
Do WMR Employees / families receive a discount?
Pre-register online to recieve a 50% refund. (Credit card refunded)
Are there ID requirements or an age limit to enter the event?
All skiers and snowboarders must be at least 8 years old and have a parent / guardian sign an assumption of risk policy prior to competing.
Other Questions?
Please contact our events department at
406.862.2910 or events@skiwhitefish.com
To see other Whitefish Mountain Resort events, visit: http://skiwhitefish.com/events/