Description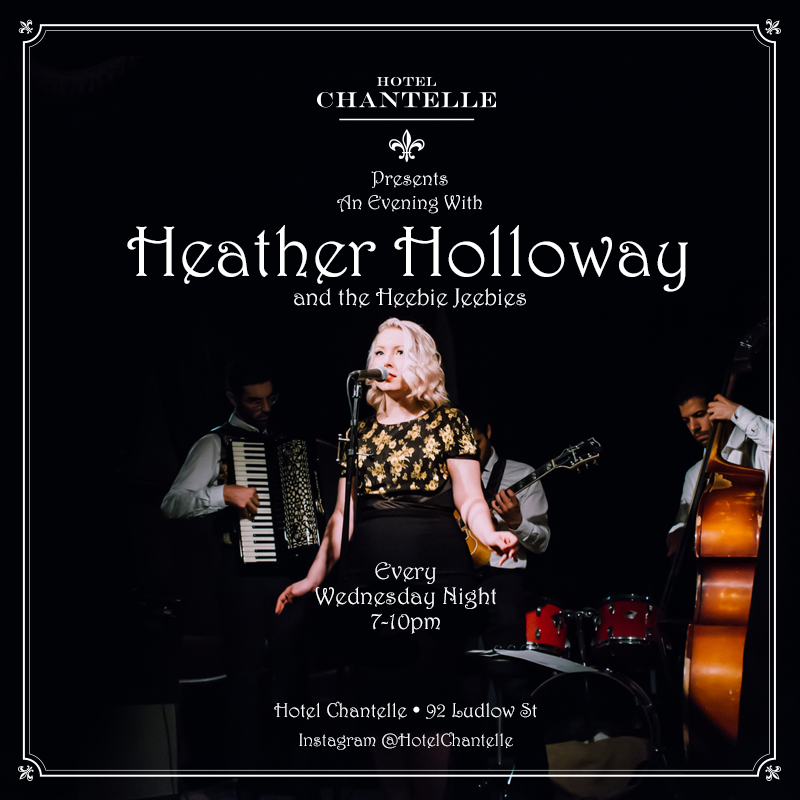 Join us on Wednesdays beginning March 2nd for Wednesday Night Jazz with Heather Holloway and the Heebie Jeebies, a 3 piece band that evokes the sound of '30s and '40s jazz. The show spans the 7-10 PM hours with dinner served from 5-11 PM.
We are offering a 2-course prix fixe menu that includes your first specialty cocktail for $35 [Additionally, our full dinner menu will also be available to order a la carte]
A separate ticket for a tasting of three of our cocktails is available for $10. The cocktail tasting will take place exclusively at the bar.
*We ask all ticket purchasers to kindly make reservations to confirm their party size and dining time by calling us at: 212.254.9100
**Tax and gratuity are not included in either ticket price and will be collected night of
***Must be 21+ with ID to redeem speciality cocktail with dinner ticket or to participate in our cocktail tasting.