Description
Through led improvisation we will, wiggle, vibrate, groove, bend our bones, rearrange our organs, circulate, feel, expel, nourish and sweat.
No steps to learn, just pure body connection!
Winifred has been a professional dancer for the last 15 years, working with choreographers across Europe. The past 10 years have been spent working closely with one of the world's leading choreographers Hofesh Shechter as his dancer and rehearsal assistant.

She's toured internationally with Shechter's work performing on stages such as the Royal Opera House and the Sydney Opera House and has delivered workshops across the globe.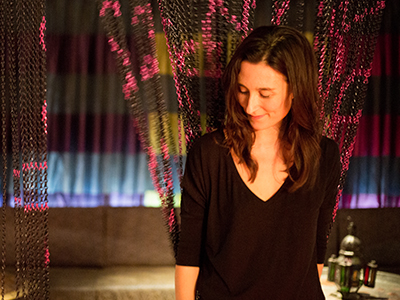 Check out a video here
So Come, Get Your Dance on! Wednesday and Saturday Mornings in Clapham.
Join the Morning Dance Movement in a fun, funky, environment.

Be in community through Dance.
Wednesdays: Delaziz, Clapham (Downstairs Zahara Bar)
Online Tickets £7.00 £9.00 at the Door
(We also have a Saturday morning class across the road at Omnibus starting on the 20th May. Find our more here )