Actions and Detail Panel
Wednesday Art Bar
Wed, April 26, 2017, 6:00 PM – 8:00 PM PDT
Description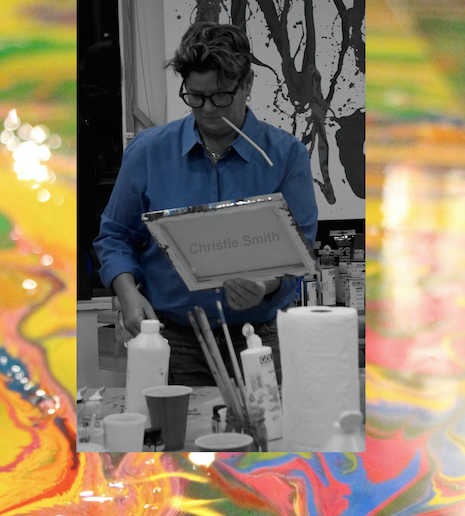 Details
During class, Christie demonstrates the 'pouring' technique, where a number of paints are diluted with a pouring medium and water, then 'poured' onto the canvas. The paints blend naturally in an unexpected and entertaining way. Paints can be manipulated with a blow of a straw or a canvas tilt. There are no mistakes or "doing it wrong" with the technique, so Paint Night is enjoyable and fun for everyone. Christie is available throughout the session for questions or advice. The session is 2 hours and it's open to anyone, regardless of skill level.
What to expect
12x12 canvas and creative materials are provided by the gallery.
Light hors d'oeuvres, champagne and chocolate are included.
Acrylic is fun but can be very messy; be sure to wear something that isn't too valuable (we provide an apron and gloves).
Come early to get set up and look around the gallery, a discount is applied at Unleashed Art Gallery during the evening.
Get your creative juices flowing but don't feel nervous! If you have never painted, Christie will walk everyone through a step-by-step process in completing your masterpiece.
We encourage you to relax into the creative process. Laughing helps :)
Your Masterpiece
It will take 24 hours for the pieces to dry, and pick up is required within 2 weeks. Don't be surprised if your creation looks a bit different at pick up. The paints continue to move and settle as they dry.
Cancellation Policy
Cancellations are allowed 5 days prior to the event. By canceling prior to the event it allows us to fill seats before the event occurs. To reschedule please email christieunleashed@me.com or call (650) 248-2969.
Drop In Process
Drop-ins welcome, based on availability. Payment required at start of class. Forms of payment accepted: Cash or Credit.

Wed Art Bar Video
- See more at: http://www.unleashedartgallery.com/events/