Description
Are you newly engaged and not sure where to start? Do you want to learn about the foundation to wedding planning? Needing some professional assistance to guide you along?
This informative workshop will touch on these questions and more. Sarah, planner and founder of Our Jonrah Events will be hosting this workshop and providing industry insight and experience to help direct you in your exciting new chapter! She will outline four main foundational elements to help set the tone to your next steps. Launching her very first wedding guidebook, each attendee will be provided with all the resources to kickstart their planning journey. We will also have a tour of the Foundry Room and provide an overview of what to look out for when venue hunting!
Key Points

Learn the basic essentials of planning a wedding
Understand the foundation concepts of establishing your date, budget, venue, and style
Professional expertise and industry experience to provide you with a great starting point
Receive a wedding guidebook to assist you in your journey (value at $25)
Enjoy a tour of the Foundry Room and learn what to look out for when venue scouting
Light refreshments and a swag bag will be provided.
Please RSVP by October 10, 2019. Tickets are limited to ensure workshop sizes are intimate and friendly for Q & A and hands on interactions.
About Wedding Workshops
Hosted by event planner and owner Sarah of Our Jonrah Events, these workshops are designed to be educational and inspirational. Sarah has a passion to share her years of planning experience with brides and curated this series of workshops to help couples make informed decisions while gaining a solid understanding to best navigate their wedding plans and visions. She hopes you will find them enjoyable, enlightening and edu-spirational.
Every workshop is two hours and is hosted in the lovely space envisioned by Chantelle of The White Gallery. With a design and fashion background, Chantelle has a keen eye for detail and loves to support local collaborations. Her intimate space focuses on one on one appointments and welcomes these workshops to provide brides with an opportunity to learn about the wedding industry and make well planned decisions.


About Our Jonrah Events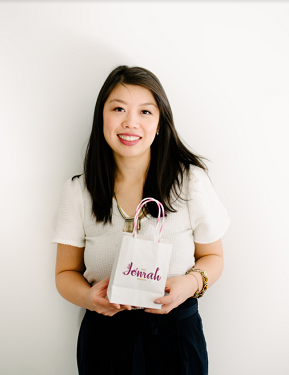 Born and raised in Edmonton, Sarah loves the city, the entrepreneurial energy, and the passion for supporting local. Starting a business was always a dream of hers and it wasn't until she got married in 2018 that she found the confidence and impeccable timing to launch Our Jonrah Events, an event planning business specializing in weddings and small business events.
Her event planning nature stems for her background in fashion and joy of coordinating behind the scenes on fashion shows. She love the adrenaline rush from being a part of the production and this led to opportune experiences in retail, hospitality, and corporate.
In her spare time you will find her exploring the farmer markets around town, discovering a new coffee shop, walking her new puppy, or curating her next event plans!
Photo Disclosure
Please note that by taking part in this event, you grant the event organizers full rights to use the images resulting from photography on site for any printed and online marketing, publicity, and promotional purposes. If you do not wish to be photographed, please email to inform us.
Please contact Sarah at ourjonrahevents@gmail.com for any questions or concerns.