Description
Do you ever wonder how to achieve healthy, glowing skin? Are you unsure of what makeup and hair looks suit which dress styles? Have you ever consider your skin tone and what colours complement it? Have you thought about preparing for your big day for hair and makeup?
This workshop will touch on these questions and more. In partner with Mai Makeup, join us for a colourful and interactive session in preparing your skin for the big day. We will also have 3 trending bridal looks to share and discuss. They will go over tips to prepare for you hair and makeup, and cover all the questions you have like "When do I do my trial?", or "Should I wear lash extensions?". End this session with figuring out your skin tone and which colours are suited to it- the Mai Makeup team will be on hand to provide simple touch ups!
Key Points:
Learn to best prepare your skin before your wedding day

Consider how different hair and makeup styles complement selected gowns

Hear from makeup experts on how to maintain your makeup throughout the wedding day in consideration of weather and location factors

Learn what you will need in your emergency kit pertaining to hair and makeup

Figure out your skin tone and discover complementing colours!
Light refreshments and a complimentary gift will be provided.
Please RSVP by May 10. Tickets are limited to ensure workshop sizes are intimate and friendly for Q & A and hands on interactions.
About Wedding Workshops
Hosted by event planner and owner Sarah of Our Jonrah Events, these workshops are designed to be educational and inspirational. Sarah has a passion to share her years of planning experience with brides and curated this series of bridal workshops to help couples make informed decisions while gaining a solid understanding to best navigate their wedding plans and visions. She hopes you will find them enjoyable, enlightening and edu-spirational.
Every workshop is two hours and is hosted in the lovely space envisioned by Chantelle of The White Gallery. With a design and fashion background, Chantelle has a keen eye for detail and loves to support local collaborations. Her intimate space focuses on one on one appointments and welcomes these workshops to provide brides with an opportunity to learn about the wedding industry and make well planned decisions.
About Mai Makeup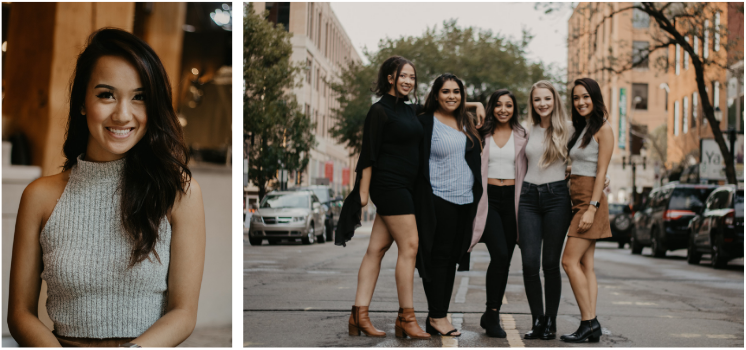 Master makeup artist and hairstylist, TC Lopez. Her first background in interior design has given her the eye for all things beautiful. After finding makeup to be her passion, she quit her jobs to pursue makeup and hair full time, has been doing it full time now for 5 years. TC has been all over the world for her clients, from Kelowna BC, to Toronto ON, Los Angeles CA, Korea, and even Vietnam. She's experienced being behind fashion shows, photoshoots, and even TV sets. While she models, and photographs portraits occasionally; she sure knows what looks best in front of the camera. Specializing in timeless, and elegant looks for any occasion, she guarantees to amaze you with her work and knowledge.
Photo Disclosure
Please note that by taking part in this event, you grant the event organizers full rights to use the images resulting from photography on site for any printed and online marketing, publicity, and promotional purposes. If you do not wish to be photographed, please email to inform us.
Please contact Sarah at ourjonrahevents@gmail.com for any questions or concerns.