Join us for our November hands-on learning workshop.
About this event
This is a hands-on learning workshop for aspiring event/wedding planners and event/wedding planners looking to take their business to the next level. A certificate of completion will be given at the end of the workshop.
Participants will learn from Doyin Fash who has been in the event industry for over 15years. Some of the topics which will be discussed are listed below..
- Secrets to creating successful weddings, meetings, retreats, and even conventions.
- Secrets to creating a great brand and setting yourself apart from competition.
- Creating proposals, contracts, budgets and how to do client consultations that seal the deal.
- Learning how to price for different types of events.
-Event designs that stand out (participants will design in class).
-Secrets to finding and keeping the right clients.
And much more!!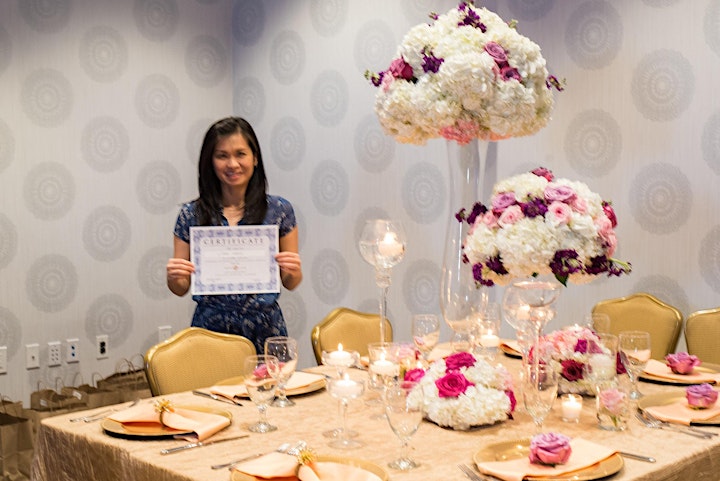 Organizer of Wedding Planning by Doyin Fash
Doyin Fashakin, the principal of Doyin Fash  is an internationally renowned Event planner and consultant with over 15 years of experience in planning corporate events, luxury weddings and special events. Doyin's projects have taken her to continents such as Europe, Africa, Middle East and North & South America.
Regularly attracting the interest of celebrities and fortune 100 companies through her creativity and organizational skills, Some of Doyin's clients include Ambassadors & Consulate Generals from the Middle East & Africa, CEO of fortune 500 companies, NFL players, NBA players, Exxon Mobil, Dow Chemical, American Heart Association, Aramco & Patterson UTI Drilling.
In her devotion to bringing others up the ladder, Doyin hosts various event planning workshops in Houston and also consults with upcoming event industry business owners on how to run their business the right way. Doyin also gives back to the community in different ways. She loves to volunteer at Tony Masraff's Prostrate Cancer Research (TPCR) here in Houston where a non-invasive cure for prostate cancer has been found after 10years of hard work. She is also on the board of Esther's Children of Destiny, a nonprofit group based out of Atlanta providing, education, shelter and financial support for widow, battered women and orphans in Africa.
She holds a degree in Economics and Finance from Georgia State University and has worked in Finance and Project Management in companies such as Coca Cola, Exxon Mobil and CITGO Petroleum before deciding to follow her passion in helping people with their event/team building projects.
Doyin is blessed to have the support of God, her husband and her three sons.