| | |
| --- | --- |
| Wedding & Event Design | Hands-On | Chicago (Fall 2015) | |
Event Details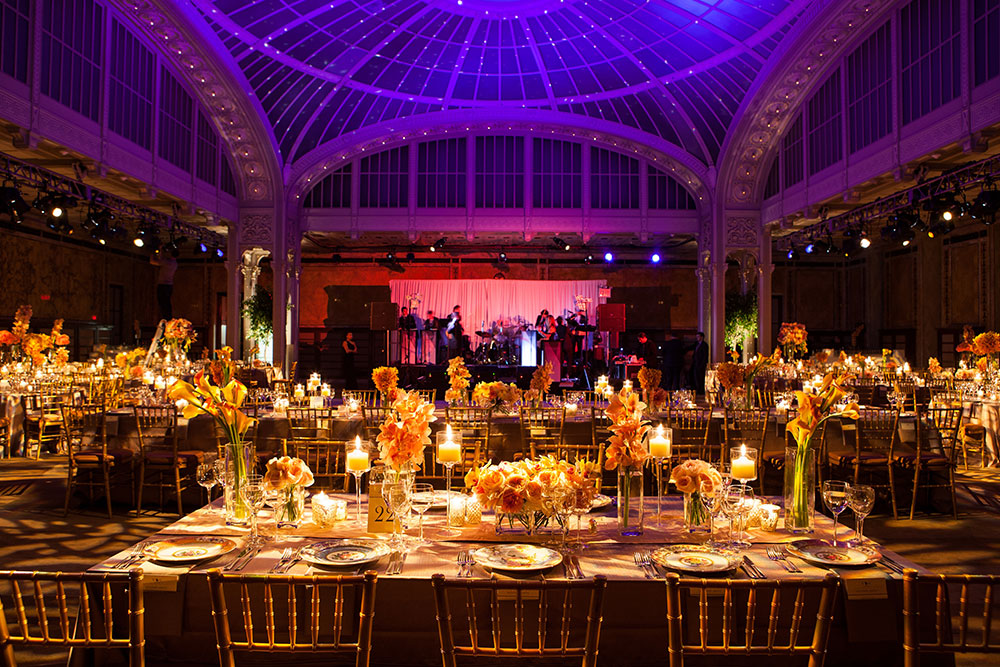 Description
Picasso used paint. Michelangelo used marble. Shakespeare used words. And event designers use live events as their medium to create and deliver their art to the world. Today's designers are pushing the boundaries of design further than ever, incorporating food and beverage, entertainment, technology and branding into their designs, for a holistic approach. And they're doing a more thorough job of getting to know their clients' goals and styles, the better to create a customized concept that meets their needs.  

This course will be taught through hands-on presentation, site-visits and guest lectures by event industry experts. You will walk away with the strategic and tactical skills needed to succeed as a designer in today's fast-changing event industry. 

FINAL PROJECT:  Students are broken up into teams, with each team receiving a different mock client brief. Their challenge is to design a fully set table that most creatively evokes the client's desires. Teams are given access to a variety of resources provided by our rental company partner including a wide choice of tables, chairs, linens, candles, flatware, glassware, china, etc. Students will assemble their design creations together onsite and a panel of industry experts will judge their work and select the winners, providing feedback for all.

Syllabus
Vist the class page for an overview of the full curriculum. 
Dates / Times
This 9-week (8 weeks + the final project at the rental showroom) course will run from October 12 - December 7th and meet in-person on Mondays from 6:30-9:00 pm at Kendall College 900 North Branch St. Chicago, IL 60642
*Still on the fence about enrolling in one of our Professional Development Courses?
Have questions or simply just want to meet your instructor? Join us for one of our FREE Info sessions taking place in Washington, DC, New York and Chicago. Learn more about our intensive learning program and see how it will help boost your career! Click HERE to learn more and to RSVP.
How the Course Works     
Participants will gather for a 2.5-hour lecture each week, where they will cover materials outlined in the syllabus. Lessons may be supplemented with additional resources, articles, case studies, etc. Short quizzes and assignments may be given to help reinforce learning outcomes though only the final exam will be graded. Students who obtain an 85% or higher on the final exam will be awarded Digital Credentials from the Event Leadership Institute for Wedding & Event Design.  A certificate of completion, will be awarded to students who consistently attend lectures. 

Registration / Installment Options
This course is NOT included in monthly or annual subscriptions, and requires separate registration, though active members will benefit from 20% off the enrollment fee. Enrollment is $895 before September 21st, and $995 thereafter.  This includes a $100 course materials fee for the final project. We offer an installment payment option: 5 monthly payments of $197 each ($985 total) by September 21st. If enrolling after this date, 5 monthly payments of $219 each ($1,095 total). Please contact us if you'd like to pay by check.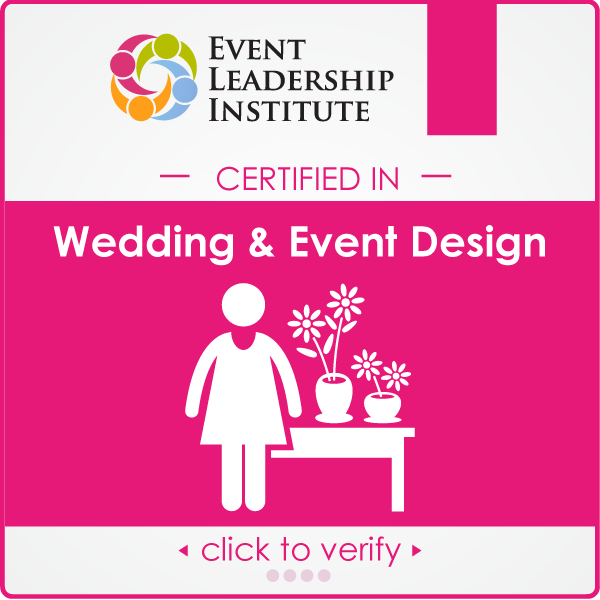 Earn Your Credential
Students who complete this course and pass a final exam will earn a Digital Credential from the Event Leadership Institute for Wedding & Event Design. Learn more about our Digital Credentials.

Your Learning Is Guaranteed      
The Event Leadership Institute stands behind all of its content.  If you're not fully satisfied for any reason, just let us know within 30 days of the final lesson and we'll give you a full refund.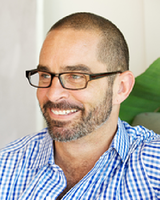 Instructor
Erin McDonald has been in the event industry for well over two decades.  He is synonymously referred to as one of the best in the city and attributes his success to his relationships with his close vendors and colleagues.   He has designed events for two presidents, two queens, select dignitaries,  and a long list of celebrities.  His dedication to his craft has allowed him to do events in countries such as Canada, Mexico and throughout Europe.  After several years as the driving force behind one of the largest event companies in Chicago, he decided to branch out on his own, and gain further knowledge in the industry.  He has returned to his beloved Chicago where he resides at Platinum Events as design director, which allows him to expand his design talents across the globe, without limits.
His awards, honors and speaking engagements include:
2012 Speaker at Event Solutions, Las Vegas, NV

2011 BizBash Magazine's Best Overall Event Decor

2011 CS Magazine: Chicago Men of Style; The Party Pro

2010 Event Solutions: Style Setters 
Where

Kendall College
900 North Branch St.
Chicago, IL 60642


Organizer
Event Leadership Institute
ABOUT US
 Launched in June, 2011, the Event Leadership Institute provides the highest quality educational programs, and features top thought leaders and industry influencers sharing their insights at live events throughout the country. We strive to empower a more educated planner to produce smarter, more creative, and cost-effective events. 
LEARNING GUARANTEE
We stand behind the quality of our content and back all of our online classes and live events with a 100% money-back guarantee if you feel you did not learn what you expected to.
TESTIMONIALS
"ELI has moved to the forefront of online learning for the event industry, and has created THE standard of education provision in both level of content and accessibility to students."  
Kevin White | President-Elect, ISES International, Adjunct Professor, NYU
"One of the smartest investments an event business owner can make."  
Lyn Stout | A Bond Event
"Thank you for your continued leadership, and always lighting the way."  
Ceci Johnson | Founder, CECI New York
"Hands down, the best educational content and the smartest instructors in our industry."  
David Adler | CEO, BizBash
"ELI classes are like a shining light in the dark."  
Jharna Jaisinghani | Owner, Artistic Affairs
Wedding & Event Design | Hands-On | Chicago (Fall 2015)