WED. November, 4th #DistrictCreate Meet: Adobe's Dave Helmly and Trainer, Luisa Winters

Wednesday, November 4, 2015 from 6:30 PM to 9:30 PM (EST)
Event Details

Dave Helmly 
Presents "See what's ALL NEW for CC  Video & Audio 2015.1 fall release "
And
Luisa Winters Presents "Getting Better Footage with UVAs (Drones.")
Get Your Questions Answered plus the Big Raffle Prizes. 
---
Join us Wednesday, November 4th at Future Media Concepts, DC for the next District Digital Creatives Meet. There will be networking, pizza, and drinks before the event.
Get out and meet fellow DC, Maryland, and Virginia Creatives. Trade business cards. The person next to you may be a resource for your next project. Explore and discuss with your creative peers about what's new in production and post-production in the DMV community, and then get your questions about Drones and Adobe CC's new video and audio features answered.
---
---
---
Adobe has been busy over the past few months listening to its pro community. At IBC 2015 in Amsterdam, they announce new features for CC pro video apps, where the buzz was UHD and HDR giving filmmakers and creatives new tools for faster and more efficient workflows. Following a very successful IBC show, Adobe held its annual MAX creativity conference in LA earlier this month, giving us a "Sneak" at future apps, updating several of its pro-creativity and mobile apps and announcing new ones. We are very excited to welcome Dave Helmly of the Adobe Video Team back to the DDC stage.
About Dave Helmly
Dave Helmly is the Senior Manager for Pro Video for the Americas Adobe Systems Incorporated.
As the Senior Manager for Pro Video for the Americas at Adobe, David Helmly manages a Senior Field Team specializing in Pro Video/Audio production workflows for film and broadcast in North and South America. Helmly also travels abroad giving lectures and participating in various industry advisory councils and panel discussions.
Helmly has worked for Adobe for nearly 20 years and has specialized in digital video and digital imaging products for more than 25 years.
Prior to Adobe, Helmly worked for a digital video pioneer, Radius Inc, a well-known hardware company developing digital video and digital imaging accelerator products for Adobe's award winning line of software.
---
Aerials have been an impactful part of the cinema and television experience for decades. Ownership meant investing in specialized helicopters outfitted with sophisticated camera gear mounted on gyros. With the invention of UAVs (drones), that has all changed. As one of the leading drone companies, DJI, put it, "AERIALS FOR EVERYONE." We are ecstatic to welcome back to the DDC stage our good friend—and soon a certified private pilot and UAV Instructor—Luisa Winters.
About Luisa Winters
Luisa Winters is a Certified Instructor for Adobe and Apple (ACI and ACT). She teaches for private clients, consults for organizations, and works at several different training centers all over the United States and abroad. Luisa is one of the few Adobe Premiere Pro Master instructors. A well-known artist, Luisa often speaks at different conferences on topics ranging from video editing to compositing and the web.
Since 2014, Luisa has been teaching the art of flying UAVs (drones). To complement her drone-flying knowledge, Luisa has been taking flying lessons and is very close to becoming a private pilot.
Luisa is an author, speaker, consultant and overall Adobe and Apple expert, and she loves working with graphics, video, and the web, as well as IT.
@LuisaWinters http://luisawinters.com
---

Our website has a new look along with a community page, stop by take a tour and let us know what you think. 

http://districtcreate.org
http://www.districtcreate.org/community.html


http://facebook.com/districtdigitalcreatives
500 Likes
http://twitter.com/districtcreate 
354 Followers and Growing
http://instagram.com/districtcreate
89 Followers and Growing
https://www.linkedin.com/groups/8234548
---

---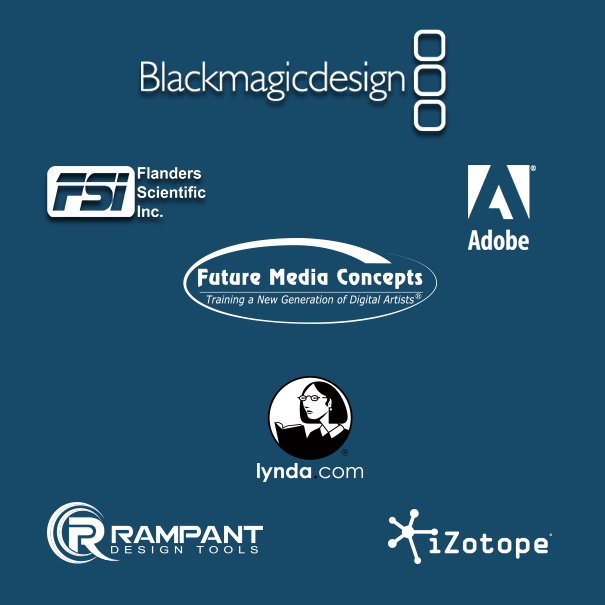 ---

---

 In 1994, Jeff Rothberg and Ben Kozuch launched Future Media Concepts as the world's first Avid Authorized Training Center. Over the years, FMC expanded its curriculum to become the nation's premier digital media training center representing the leading software manufacturers, including Adobe, Apple, Autodesk, Avid and NewTek.
Headquartered in New York City, FMC now operates 7 additional digital media training facilities located in Boston, Philadelphia, Washington DC, Orlando, Chicago and Irvine. In recent years FMC expanded its operation internationally to include Toronto and Ottawa, as well as Dubai. Additionally, on-site training is now offered worldwide. The training centers offer a regular open schedule on all software for production, post-production, motion graphics, web design and development, 3D animation, desktop publishing, architectural and mechanical design and Mac IT.
FMC courses are available Online from the conveniency of one's home or office; these courses are live interactive courses.
Beyond the branch offices, FMC is a leading producer of educational conferences for the film, television, video and web industries. The company produces numerous major events around the world--most notably, the educational conferences at the annual NAB convention in Las Vegas and the Adobe Video World.

https://www.fmctraining.com/
---

Date: Wednesday, November 4, 2015
Time: (Doors Open 6:30 PM for networking) Event: 7:00-9:30PM 
Venue:
1627 K Street NW
Suite 900
Washington, DC 20006

Phone: 202.429.9700
Fax: 202.429.9898
Directions:
WMATA
If you are traveling by train, FMC is a short walk from the  Metro. The closest Metro Stop is Farragut North, on the Red Line. This system will take you virtually anywhere you need to go in Washington DC and is safe, efficient, and clean. Visit WMATA for more information.
Parking:
There are several parking garages in the area; please make sure you check closing times.
---
When & Where

Future Media Concepts, DC
1627 K St NW #900
Washington, DC 20006


Wednesday, November 4, 2015 from 6:30 PM to 9:30 PM (EST)
Add to my calendar
Organizer
District Digital Creatives
We are a Washington DC-based community of content creators, collaborators, and storytellers. We are an Adobe User Group and Blackmagic User Community covering Adobe CC Video & Audio, Blackmagic Design, DaVinci Resolve and Fusion Studio, with a focus on on-set and post-production workflows. And, of course, we love camera hardware, and all things digital, as well as support gear.
Our mission is to engage in collaborative learning experiences through physical meetings, socials, and live-stream events. We aspire to inspire creativity through curiosity and share knowledge across all digital mediums.
Our target audience are editors, sound designers, filmmakers, digital imaging technicians (D.I.T), colorists, sound engineers, producers, directors, camera operators, DPs, videographers, photographers, illustrators, designers, and creatives... anyone interested in learning and sharing knowledge.
 Join our eNewsletter for updates http://discre.co/1h8UwYS
WED. November, 4th #DistrictCreate Meet: Adobe's Dave Helmly and Trainer, Luisa Winters