Wed, 8/22 Maverick Alliances @ PRIME LATINO MEDIA Salon

Wednesday, August 22, 2018 from 7:00 PM to 10:30 PM (EDT)
Event Details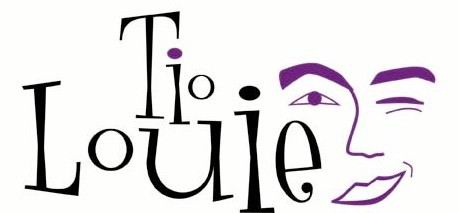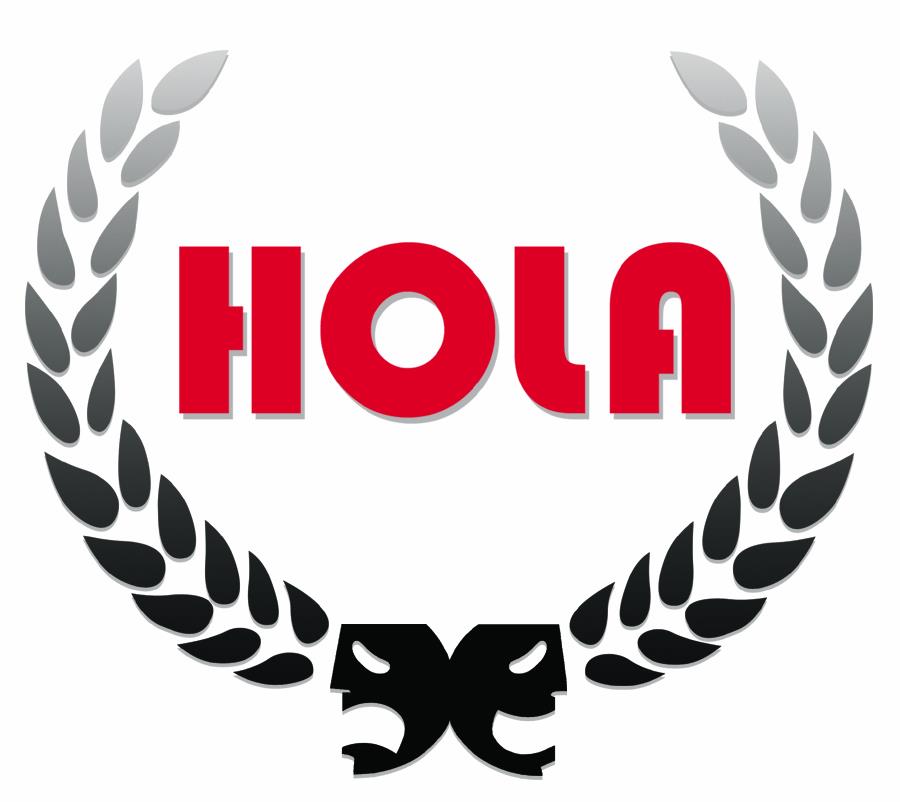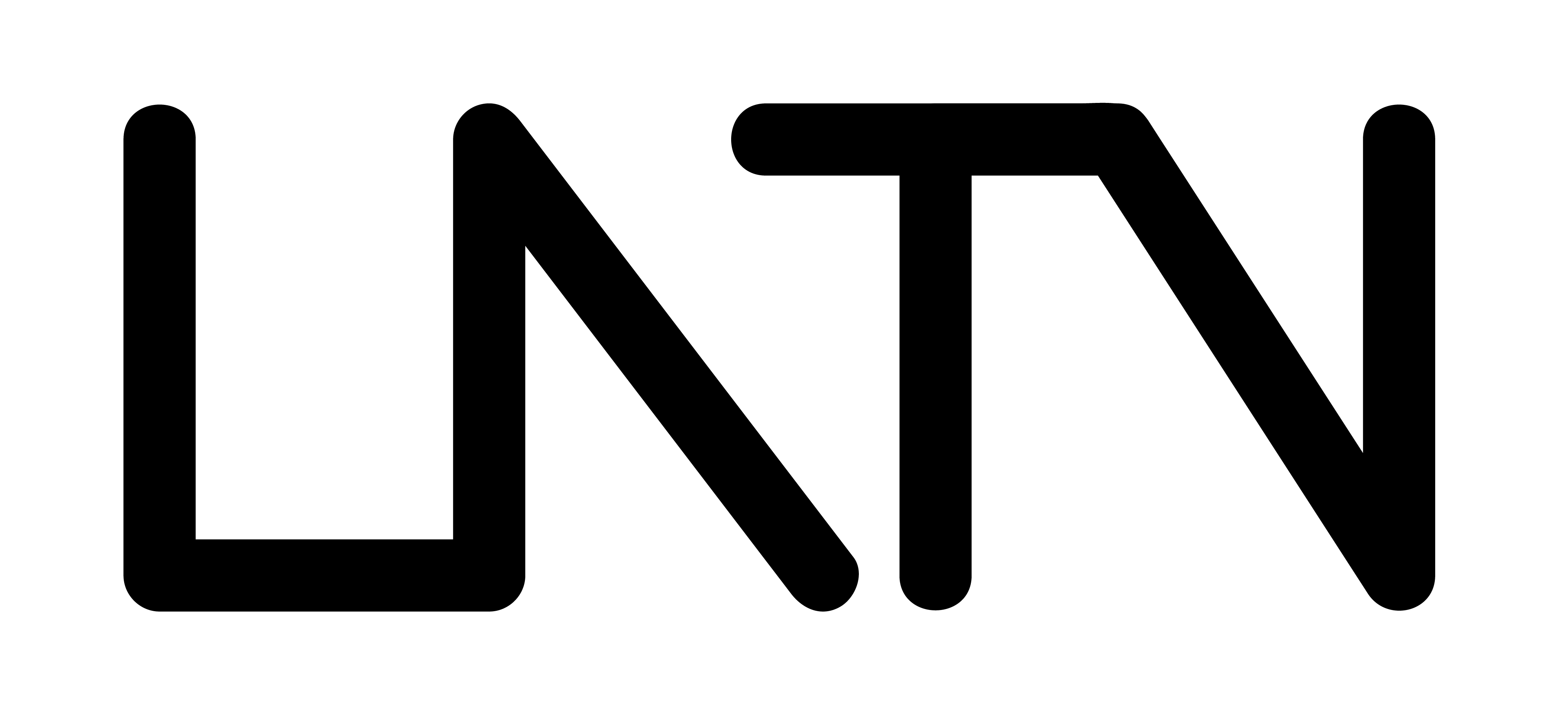 present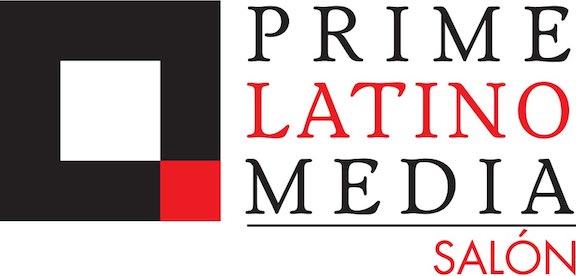 New York's monthly series for independent Latino multimedia-makers, actors & musicians
at
The Green Room in New World Stages 
Wednesday, August 22, 7-10:30PM
"A support network to advocate, promote & advance mainstream & Latino projects in English & Spanish"
Maverick Alliances
"Latinos Unidos for Social Change" – that's our mantra for 2018. Bottom line: we can't do it alone. What defines social change for Latinos in the USA? It's when a theater operator, guild and playwright unite to showcase original works from Latin America. It's when straight people in our community unite to portray the humanity of the LGBT community. It's when an artist finally connects with a good manager. As we do every month, join us for personal & professional accounts shared through insightful interviews, networking, conversation and of course… drinks.
7-8PM: Networking
Interviews by TIO LOUIE:
8:00PM: Shout-Out: Louie Salazar with 1st feature in pre-prod, Nice to Meet Me
8:10PM: Janio Marrero, theater producer & Tere Martinez, playwright and educator who brought Puerto Rican playwrights to NYC in Power Grid
8:40PM: Actors, Maggie Diaz Bofill , LAByrinth Theater and Power Grid plus Luis Ponce, FUERZAfest
9:05PM: from Puerto Rico for the NY Latino Film Festival premier of their two short films, filmmakers Omar Camilo & David Norris
9:30PM: Jorge Glem, award-winning cuatro player, mandolinist & producer.
10-10:30PM: Networking
RSVP FREE ADMISSION & CASH BAR: https://unidos.eventbrite.com
Location: Green Room, New World Stages, 340 W. 50th St (bet. 8th & 9th Aves.)
Next: PRIME LATINO MEDIA Salón September 2018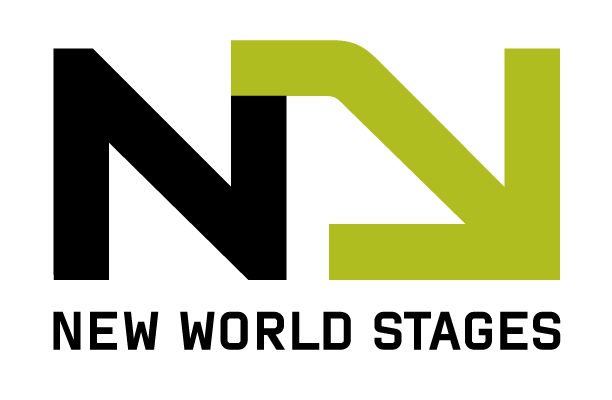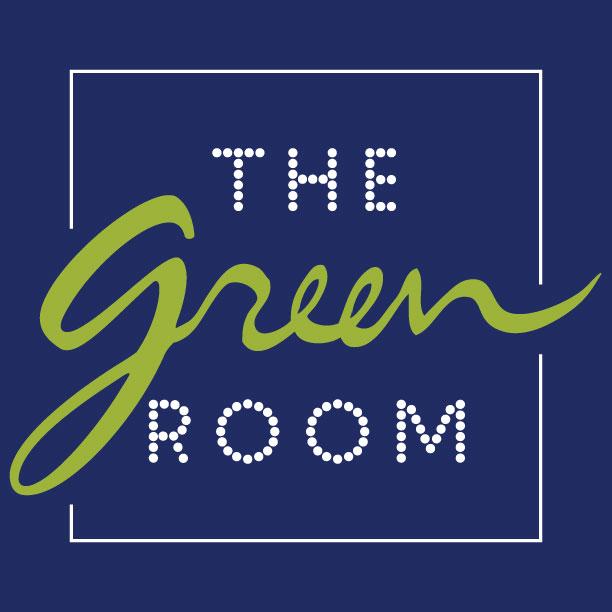 BIOS
Interviews: MULTIMEDIA-MAKERS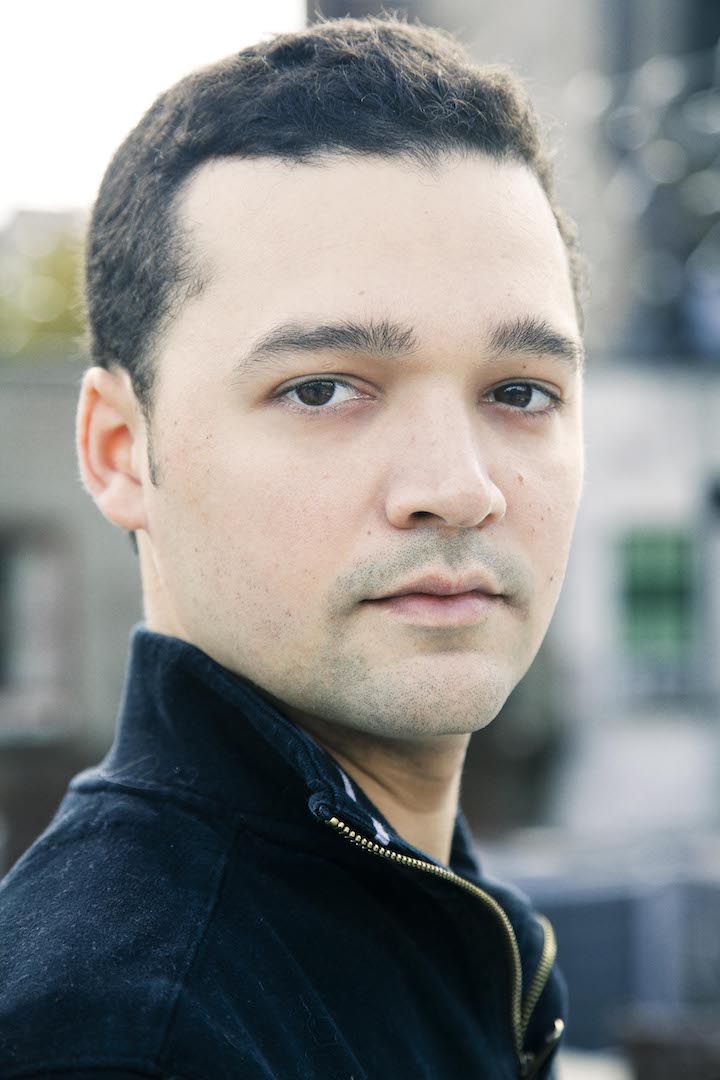 Janio Marrero  Twitter: @fuctrican Instagram: @janiomarrero
Born and Raised in San Juan, Puerto Rico, he moved to New York in 2000 to pursue a career in theater. Janio has held Facilities Director, Technical Director, and Production Manager positions at Cherry Lane Theatre since 2004. He is currently the Cherry Lane Theatre's Co-Artistic Director. Janio is an Interview Panelist for the Administrative Fellowship Program at Harlem Stage, a Producer for The Chicago Sketch Comedy Festival and a mentor for National Monologue Slam contestants. He holds a Bachelor of Arts degree in Theatre from Fordham University.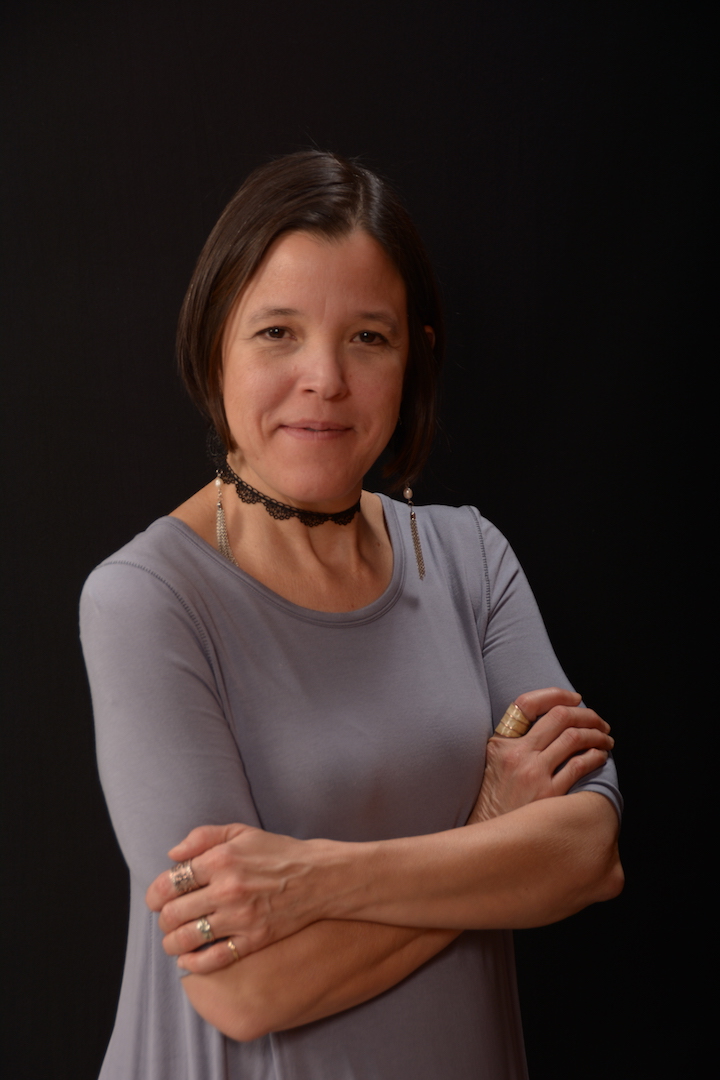 Tere Martinez
Puerto Rican-born, her classroom experience has had a huge impact in her playwriting career and as an educator in which her teaching experience has led her to the development of innovative drama-in-education techniques. Tere's plays have been produced both in the USA and Puerto Rico by companies like The Puerto Rican Travelling Theater, TeatroStageFest, Teatro del Pueblo, Hostos Repertory Company, IATI Theater and Pregones. Her theatrical adaptation of When I Was Puerto Rican, Borinquen vive en El Barrio, Mi última noche con Rubén Blades and For Mi Chichí have also toured around the United States and Puerto Rico. Tere moves to Puerto Rico to implement Roots and Action, an educational theater project for H.S. students. http://www.teremartinez.com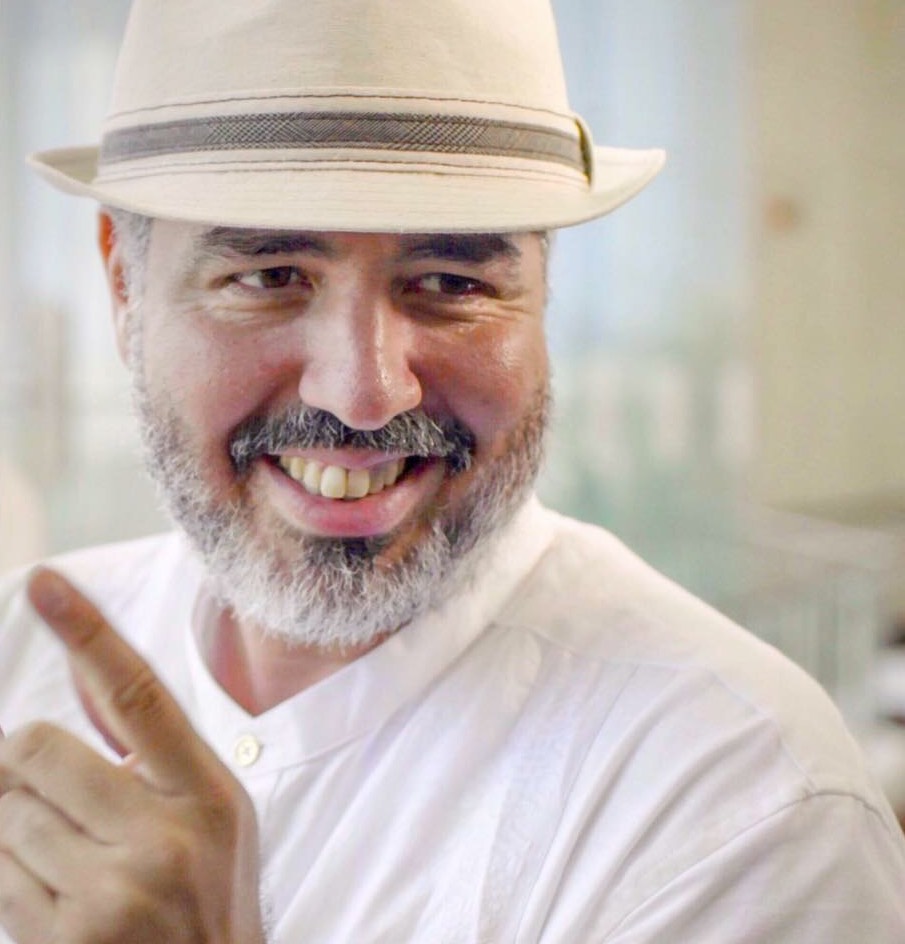 Omar Camilo                                Instagram:@ocamilotv
Director, producer and editor of television, advertising and film projects. His most recent documentary feature, Wonder Woman on Wheels about a motivational speaker and author with cerebral palsy, represents Puerto Rico in the DOCTV Latin America series. He recently received two Emmy Suncoast Chapter 2017 Awards as Director for Wonder Woman on Wheels and as editor for the series Ismael Cala in Puerto Rico. He also received two additional nominations for the 2017 Emmy Awards as director of the Mundo Breve web series and an additional one for the Ismael Cala series in Puerto Rico. His short film, La Dieta (The Diet) premiers at the NY Latino Film Festival on Fri, 08/24 at 5:30PM in the Shorts Program 2. For more info & tickets: http://tinyurl.com/y88yqqas
Website: http://www.omarcamilo.com & demo reel: https://vimeo.com/225712632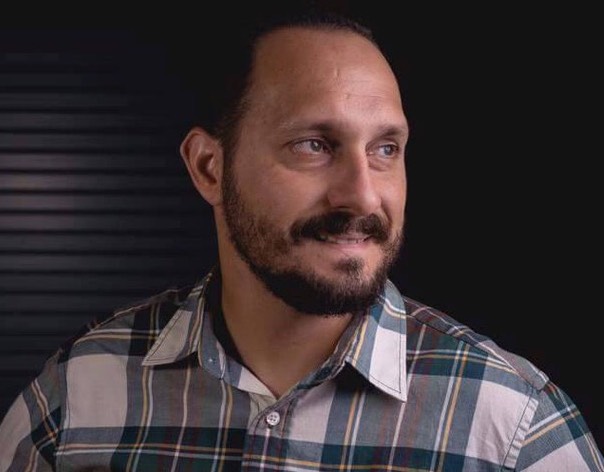 David Norris              Instagram: @davidnorrispr
A producer and director, he has made six short films. His first short film, Do Not Throw Away Your Television, was awarded several prizes in Puerto Rico. In the ninth edition of Cinefiesta, David received an honorable mention in the national script competition with a work entitled Flor de Maga, and later with a screenplay entitled La Foto de Papá. In 2012 he won the Audience Award with his short film Medio Minuto, at Cinefiesta. In addition, the short film continued to receive awards at all festivals in Puerto Rico, and toured several festivals around the world. In 2013 David Norris won the best national short award with his short film Gente Buena. Currently Norris works in the development of his first feature film. His short film, Nos Vamos Pa' Paris (We Are Going to Paris) premiers at the NY Latino Film Festival on Fri, 08/24 at 5:30PM in the Shorts Program 2. For more info & tickets: http://tinyurl.com/y88yqqas
Demo reel: https://vimeo.com/145259255
ACTORS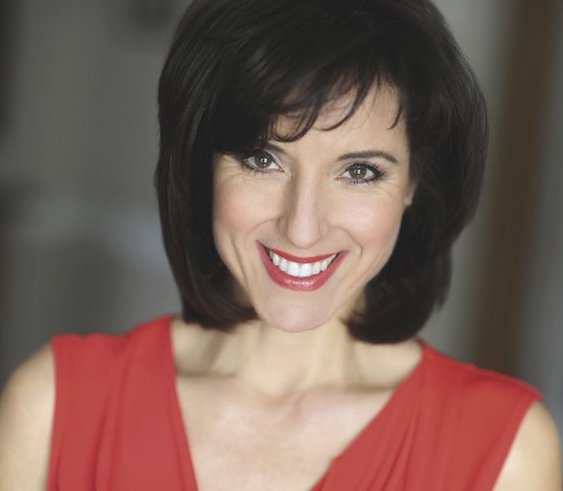 Maggie Diaz Bofill        Instagram: @maggiebofillita
Founding member of LAByrinth Theater Company, where she began as an actor, and thanks to the company - started writing. She is also a member of Ensemble Studio Theater (EST), The Playwright Director's Unit at The Actor's Studio and The Dorset Theater Festival's Women Artists Writing group.  As a writer, NY productions include: Winners, Ensemble Studio Theater (Special Drama Desk Award for Outstanding Season of New Work), Drawn and Quartered, INTAR, (NY Times Critics pick) Face Cream and El Grande, both part of EST One Act Marathons, Her most recent production was Devil of Choice, produced by LAByrinth Theater Company at the Cherry Lane Theatre. She wrote the book, music and lyrics for Swipe her first musical commissioned by BMCC. https://maggiediazbofill.com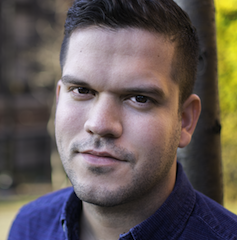 Luis Ponce                                                     Instagram: @elponcibiri
A Puerto Rican actor and comedian, he moved to NY to continue his career. He performs in theater, film and commercials, but his recent credit includes the play at FUERZAfest, Mr. Mr. & Dr. Dr. winner of Best Outstanding Performance in a leading actor (Christopher Cuevas), Best Production and the Abniel Marat Award for Best Playwright (Ian Robles). He was key in creating the collective of artists that produced the play for FUERZAfest. He has a Bachelor of Arts degree in Drama from the University of Puerto Rico. The short film in which he performs, La Dieta (The Diet) premiers at the NY Latino Film Festival on Fri, 08/24 at 5:30PM in the Shorts Program 2. For more info & tickets: http://tinyurl.com/y88yqqas
Musical Interview: PLUS LIVE MUSICAL PERFORMANCE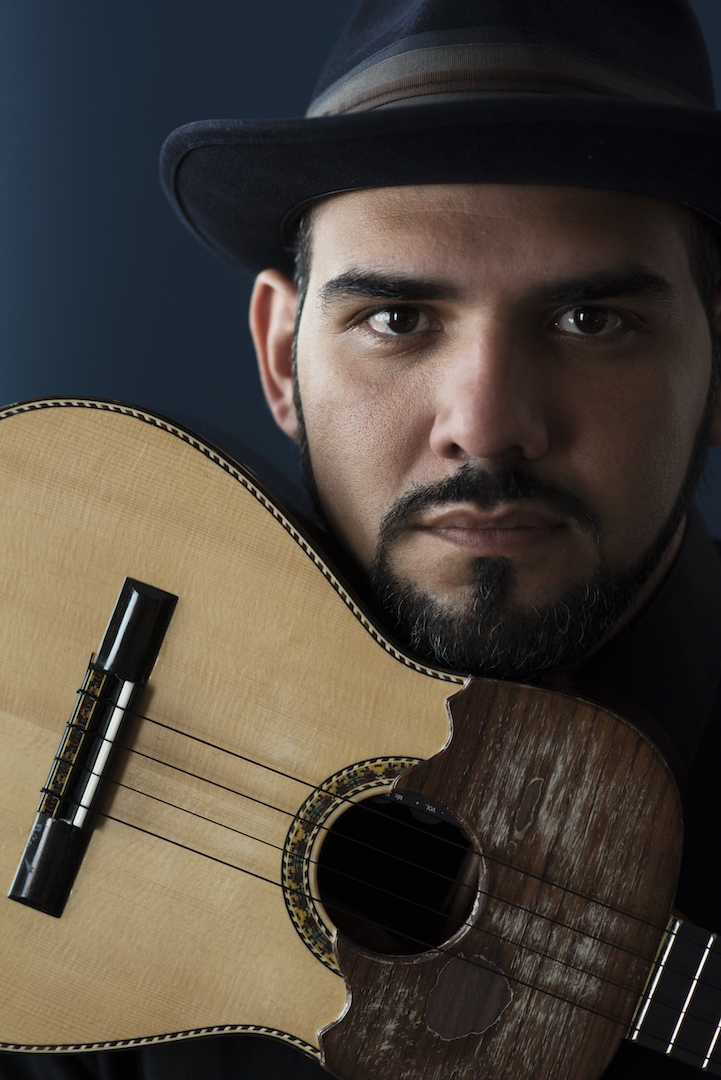 Jorge Glem Twitter: @jorgeglem Instagram: @jorgeglem
Originally from Venezuela, he is a cuatro player residing in New York who has played with a range of artists from Paquito D'Rivera to Rubén Blades and Carlos Vives, to Calle 13. With three productions of his own, Glem is also currently participating in collaborations with folk accordionist Sam Reider, as well as in another project with Cuban-Venezuelan pianist, composer and arranger, Cesar Orozco, with whom he most recently recorded and is preparing to release an album. Also a member of the acclaimed ensemble C4Trio, awarded Latin Grammy winner, three times Latin Grammy nominee and most recently 2018 Grammy nominated. Videos: http://tinyurl.com/y9yjf
Moderator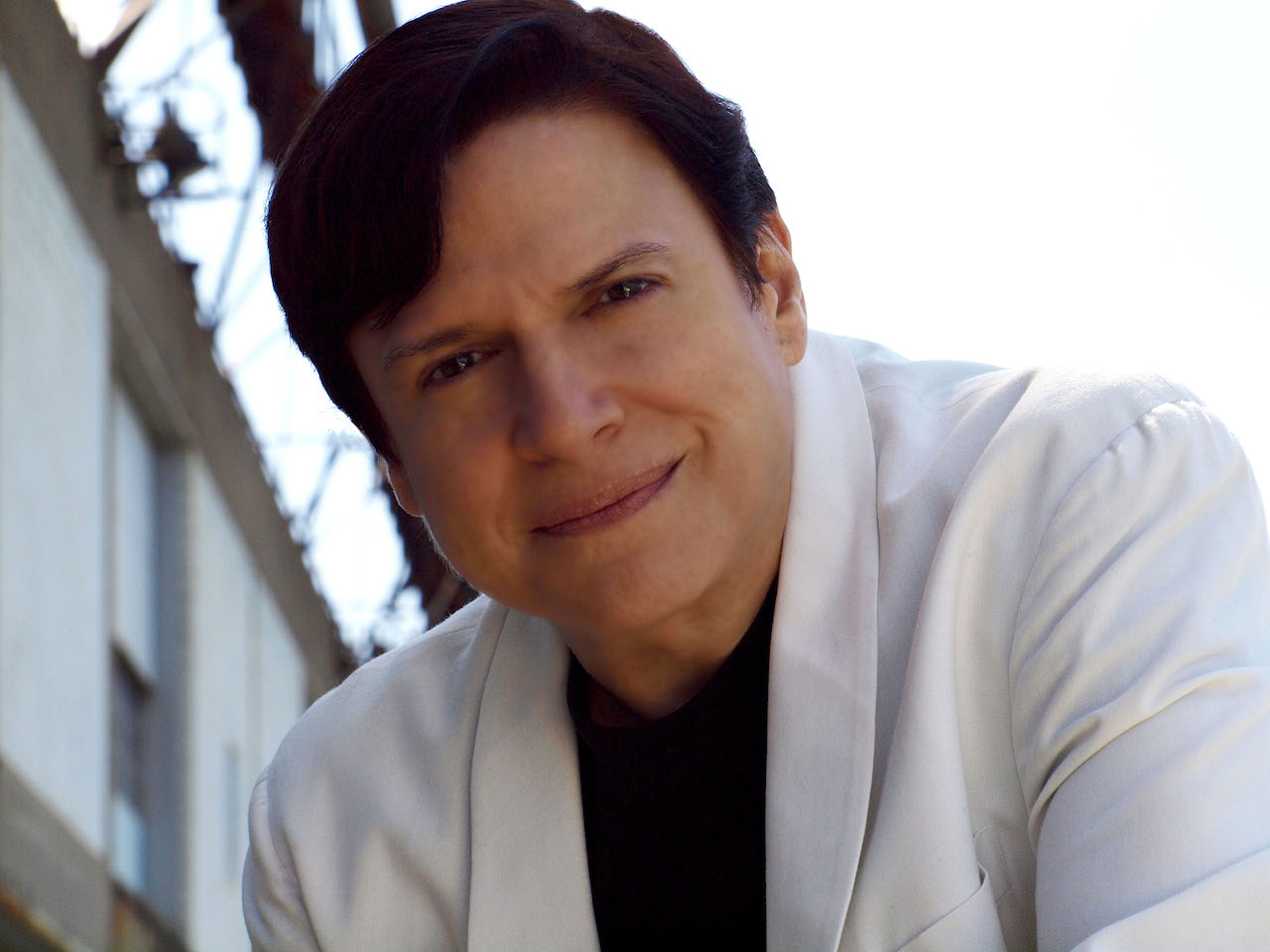 TIO LOUIE/Louis E. Perego Moreno @TioLouie Insta: ElTioLouie
Founder & Executive Producer of PRIME LATINO MEDIA, the largest network spanning the East Coast to the Caribbean of independent Latino multimedia-makers, actors and musicians in bilingual Latino and mainstream media, digital and entertainment. He hosts PRIME LATINO MEDIA Salón, metro-New York's only monthly network gathering in which over 150 narrative & documentary filmmakers, programmers, casting agents, TV & digital media producers, actors and journalist/authors have been interviewed. An interactive content producer and educator who for the past 36 years has owned Skyline Features, a bilingual (English and Spanish-language) multimedia and educational production company developing documentaries, television programming and advertising commercials featuring Latinos, Blacks, Women, Urban Youth and LGBT. Created a non-profit video training program that over the course of ten years produced 70 documentary shorts with 1,500 Latino and Black Youth. Producer/Director/Writer of documentary feature, Latina Confessions (What does it mean to be Latina in the USA?) and on the PBS documentary feature as Co-producer of American Dreams Deferred, about a Puerto Rican family and their son's journey graduating from NYU with a Master's degree. For 13 years he served on a national level and for two years he was the President of the National Association of Latino Independent Producers in New York (NALIP). He has been serving for 21 years on the Board of Advisors for the Center for Latino Arts & Culture at Rutgers University.
FACEBOOK Group: Prime Latino Media
Twitter: @PLMSalon
Instagram: PRIME_LATINO_MEDIA
Vimeo: TioLouie
LinkedIn: http://www.LinkedIn.com/in/louisperegomoreno
Sample of Skyline Features work: www.Vimeo.com/TioLouie
 follow me on Twitter: @TioLouie
 LinkedIn: www.LinkedIn.com/in/louisperegomoreno
Join the following Professional Networking Group: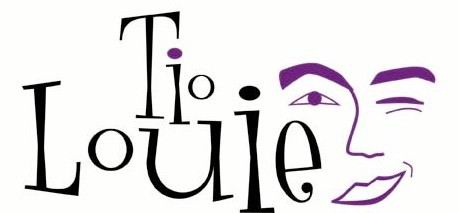 When & Where

New World Stages
340 W. 50th St
The Green Room
New York, NY 10019


Wednesday, August 22, 2018 from 7:00 PM to 10:30 PM (EDT)
Add to my calendar
Organizer
TIO LOUIE
Hispanic Organization of Latino Actors (HOLA)