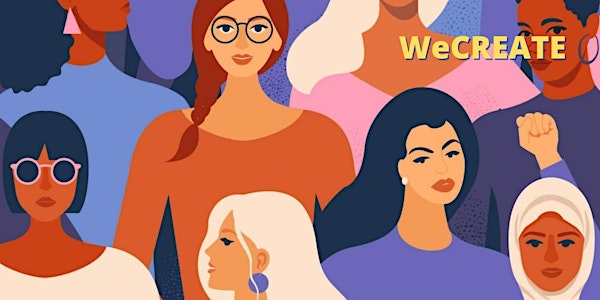 WeCREATE Inspiration Session 2
Highlighting inspiring women by showcasing the creative and impactful work they do, followed by a Q&A
About this event
This session will again feature inspiring women in the field of AI, Machine Learning, Engineering, Computer Sciences, and beyond. Learn from and engage with academics and professionals at the top of their fields, who are making their mark on the world with creativity and a sense of purpose every day.
We have fantastic speakers joining us for this session:
Prof Mingyan Liu - University of Michigan
Prof Chiara Petrioli - Sapienza University of Rome
Dr Elizabeth Daly - Research Scientist, IBM Research Dublin
Dr Emma Slade - Senior AI/ML Engineer, GSK
Host: Prof Mihaela van der Schaar
During the panel discussion we will:
showcase their creative and impactful projects
talk about their career journeys
discuss whether or not to consider a graduate degree (whether a MSc or PhD)
how to make that decision and apply for various opportunities
There will be an opportunity to ask questions afterwards.
Subscribe here for updates