Description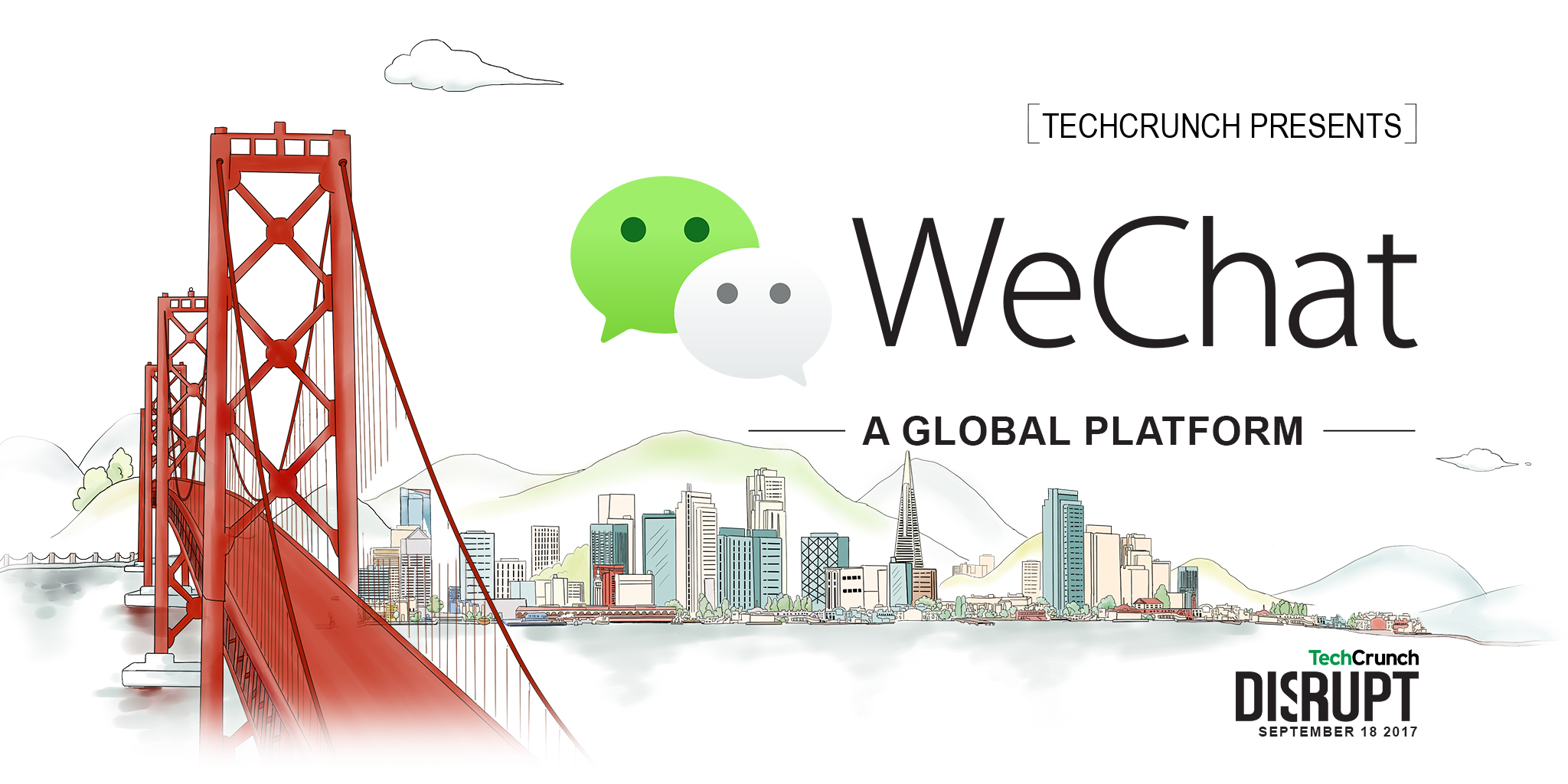 TechCrunch Presents: WeChat, A Global Platform
Open to TechCrunch Disrupt SF 2017 ticket holders and select guests
*Please contact the event organizer for ticket access.
---
This year, WeChat is proud to work with TechCrunch at Disrupt San Francisco. We are celebrating our evolution through innovation and WeChat is going to present the WeChat Platform to the global audience of TechCrunch, who are interested in innovation, disruption and emerging opportunities.
The WeChat lifestyle, at its heart, is about leveraging mobile to help do more tasks more conveniently, and more elegantly. Users see payments as more private and personal similar to the way they imagine their chats with friends. By approaching payments as a form of communication, WeChat transforms how users relate to payments.
As of August 2017, there were 963 million monthly active users of Weixin and WeChat combined. WeChat has directly driven consumption of 174.25 billion RMB worth of data in 2016, a year-over-year increase of 26.2%.
Moreover, our very significant addition to WeChat's connected open platform, Mini Programs, provides an easy to use service layer for users to connect to online services offered by any business and by developers. It's fast to download and access, to functions cross-platform, and is the most compelling gateway to emphasize the enormous potential of mobile in the WeChat constellation of services. Now every business can leverage the unparalleled functionality and diverse services inside WeChat.
---
Speakers:
Prof. Howard Yu, IMD Business School; Author of Harvard Business School Case: WeChat, A Global Platform
DFS Group Ltd
When Fashion Meets WeChat
Mike Osorio, APAC Regional President (US, Japan, and Pacific Islands)
Daniel Binder, President of Business Transformation, and President of Supply Chain
Costa, Carnival Group
Disrupting Cruising Experience with WeChat
Mario Zanetti, President of China Region
MoBike
Unlock Your Transportation Potential with WeChat
Jack Yang, VP of Product
ObEN AI
VR Messaging in WeChat
Nikhil Jain, CEO
Dr. Adam Zheng, COO

iDigBrand
How Business and Brands Can Interact with Consumers Creatively with WeChat
Khiow Hui, Co-founder