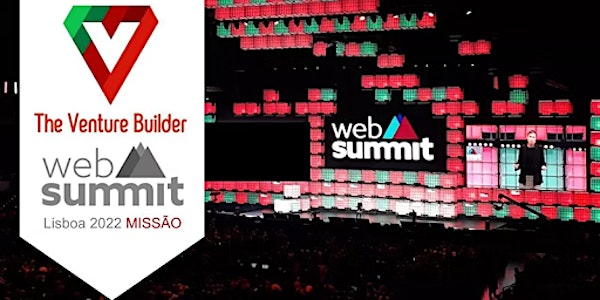 WebSummit 2022- Business Opportunities in Portugal and Europe
WebSummit 2022, is back to Lisbon! From 31st Oct. to 05 November 2022, DO NOT MISS THIS FANTASTIC PROMOTION!
Refund Policy
Contact the organizer to request a refund.
Eventbrite's fee is nonrefundable.
About this event
Non-European Startups normally show some difficulties in matching "European investors" requirements and therefore lack preparation to leverage the "potential of scalability" of the European market. With this program, you will be prepared for Funding here in Europe.
When scaling, companies have specific requirements for capital, management, skills, and organizational processes. So, we'll offer hands-on experience helping startups scale in an organized and sustainable manner.
HORÁRIO: 11h Brasilia, 14h Lisboa
Funds available for startups,
Startup Vouchers
Startup Visa
Portugal 2030,
New Investment Funds
Investment funding
Verifique agora o nosso Programa aqui Portugues.
NETWORKING
Faça conexões valiosas e conheça colegas e mentores em seu setor e em todos os outros afetados pela
tecnologia. Inc. disse: "Ele faz um excelente trabalho de construção de comunidade por meio de redes".
LEARNING
Vivemos tempos incertos para tecnologia e negócios. Estamos dando as boas-vindas às pessoas que estão enfrentando os grandes desafios que a indústria enfrenta hoje. Nosso conteúdo abrange tópicos que vão desde data science e conteúdo até autotech e sustentabilidade ambiental.
LEAD GENERATION
Encontre as pessoas e negócios relevantes para você e gere os leads que agregarão valor à sua organização.
EXPOSURE
Reúne os nomes mais prestigiados da mídia internacional, atraindo mais de 1.250 jornalistas de publicações como Bloomberg, Financial Times, Forbes, CNN Business, CNBC e TWall Street Journal.
"A melhor conferência de tecnologia do planeta." Forbes
"As conexões que você faz no Web Summit são incomparáveis ​​- conhecemos usuários de todo o mundo!" – Trello
"As conexões que fazemos no Web Summit são ROI suficiente por si só." – Métricas de Filial
"A rede na Web Summit é como nenhuma outra conferência de tecnologia europeia." – Algolia
"O Web Summit é o encontro mais global de estrelas da tecnologia, grandes startups, mídia e investidores. A oportunidade de networking do ano." – Uniplaces
"O evento é uma reunião global de ideias provocativas, brilhantismo e dólares de investimento." - HuffPost
WEBSUMMIT 2022 Trailer:
Verifique agora o nosso Programa aqui Portugues.
Mais info aqui em : https://websummit-missao.theventurebuilder.pt/
ENGLISH
________
WebSummit 2022, is back to Lisbon! From 31st Oct. to 06 November 2022 we will have our TheVentureBuilder Mission
Check our full Program here
NETWORKING
Make valuable connections, and meet peers and mentors in your industry and in all others touched by tech. Inc. said: "It does a superb job of building community through networking."
LEARNING
We live in uncertain times for tech and business. We're welcoming the people who are tackling the big challenges facing industry today. Our content covers topics ranging from data science and content to autotech and environmental sustainability.
LEAD GENERATION
Find the people and businesses relevant to you, and generate the leads that will bring value to your organisation.
EXPOSURE
It gathers the most prestigious names in international media, attracting more than 1,250 journalists from publications including Bloomberg, Financial Times, Forbes, CNN Business, CNBC, and the Wall Street Journal.
"The best technology conference on the planet." Forbes
"The connections you make at Web Summit are unparalleled – we met users all over the world!" – Trello
"The connections we make at Web Summit are enough ROI on their own." – Branch Metrics
"The networking at Web Summit is like no other European tech conference." – Algolia
"Web Summit is the most global gathering of tech stars, top startups, media, and investors. The networking opportunity of the year." – Uniplaces
"The event is a global gathering of provocative ideas, brilliance, and investment dollars." - HuffPost
WEBSUMMIT 2022 Trailer:
Check our full Program here
We are "The Venture Builder", a Portugal-based Venture Builder specialised in softlanding for startups and investors. Our mission is to help entrepreneurs, startups and investors to use Portugal as an unbeatable gateway to the European Markets. By using in-house methodologies as well as "Lean Startup" and "Open Innovation" we run Softlanding acceleration programs with only one purpose in mind: take advantage of the high-income 500 millions European consumers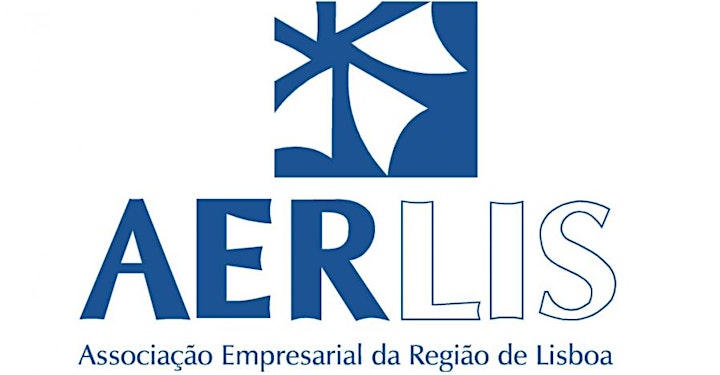 AERLIS - Lisbon Business Association, is a non-profit association of public utility, created in February 1992, with the objective of supporting the development of its associates.