Description
Have sales ended? Please feel free to arrive at the door with $25 cash or check.
About the Program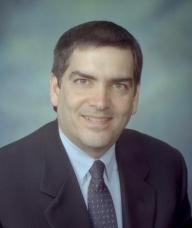 Having a website is not enough. You need a website that attracts new business. Learn the most important ways to optimize your website for the search engines and others ways to use your website for growing your business.
Using step-by-step training and demonstrations, learn how to optimize a website:
Effective word and phrase selection
How to submit your website to the search engines
Optimization tools, techniques, and tips
Using title, keyword, and description tags
Word placement and density strategies
Inbound and outbound links
Helpful website tools and software
Strategies for promoting your website
Checklists and forms are provided to workshop attendees.
About the Presenter
Tom Howe has been a practicing attorney for over 25 years and owns two technology companies. He has written four books (law and software programming) and speaks at legal conferences throughout North America and technology conferences around the world. His practical and entertaining presentation style makes him a highly sought after speaker.
Admission is $20 in advance and $25 at the door.

Save by purchasing seminars in bundles of 4 for $60. Learn More.
Consider becoming an Annual Subscriber. Subscriptions cost $100 and allow you to attend unlimited seminars. Learn more.
Coupons, 4-Packs and Subscriptions are redeemed by clicking "Enter Discount Code", entering your unique code, and clicking "Apply Discount"
Already a Subscriber?
Simply click "Enter Discount Code" above the "Order Now" Button, type your unique discount code, and click "Apply Discount"
Organizer of "Website Search Engine Optimization" Seminar (with Tom Howe)

Do you feel stuck in your business because of lack of information? Classes at Mercy Corps Northwest offer you a deep exploration in a range of business topics covering technology, marketing, finance, law, and more. Our classes give you actionable tools to apply directly to the business problems you are facing today. We also create a forum help you to connect with entrepreneurs just like you and develop a stronger network.
Classes are taught by professionals who are experts in their fields. They bring a diverse set of knowledge to the classroom, and are receptive to individual business problems. Learn more about our presenters.
Mercy Corps Northwest works to assist motivated low-income individuals improve their lives through starting or expanding a small business. We provide funding, matched savings and other services that help clients increase their economic self-sufficiency through self-employment. 
More information on Mercy Corps Northwest and our other services can be found at www.mercycorpsnw.org
Stay up-to-date by signing up for our newsletter! Email Address: