Description
WEBINARS are still ONGOING (even after April 12th).
To sign up or learn more, email Jan Manarite at Jan@cancerabcs.org
-------------------------------------------------------------------
As of 3/12/2020, this in-person conference has been changed to WEBINARS, because of recommendations by CDC, WHO, and Sumter County Dept of Health.
Webinars will also be recorded, and VIDEOS will be available. Links to the VIDEOS will be emailed to you. (so if you miss the webinar, you can watch the video)
We will also issue REFUNDS to anyone who asks, even after refund cutoff date. (But your donation is tax-deductible, and does help us continue our free services as a non-profit.) Email Jan@cancerabcs.org for refunds.
Please REGISTER to receive developing details.
---
Another FREE conference for prostate cancer patients and caregivers. (Registration Required)
Joel Nowak is a "thriver" and survivor after dealing with 5 different cancers (prostate, kidney, melanoma, thyroid, and appendix).
Wendy Lebowitz is Joel's wife, his partner, caregiver, and a clinical psychologist in NYC.
Jan Manarite is a wife/widow/advocate/educator who helped her husband live for 13 years, after a PC diagnosis with a PSA of 7,096.
DON'T MISS THIS!...as Jan Manarite, Joel Nowak, and Wendy Lebowtiz, offer another FREE patient-first conference...this time in The VILLAGES, FL.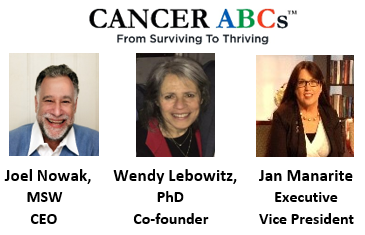 Special Thank You to the Bards, Fred Barone, & the
The Villages PC Education & Support Group.


Agenda for Webinars to follow...
---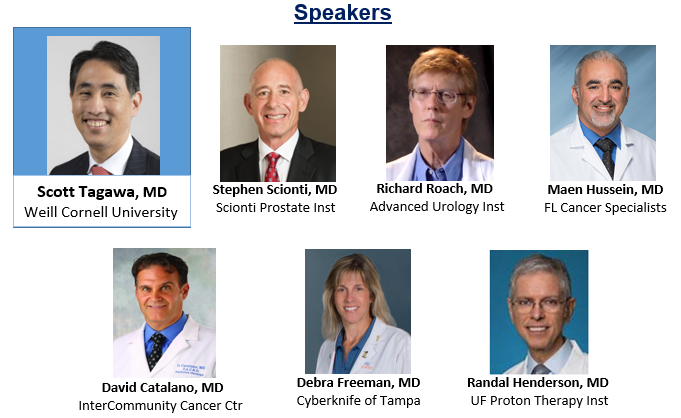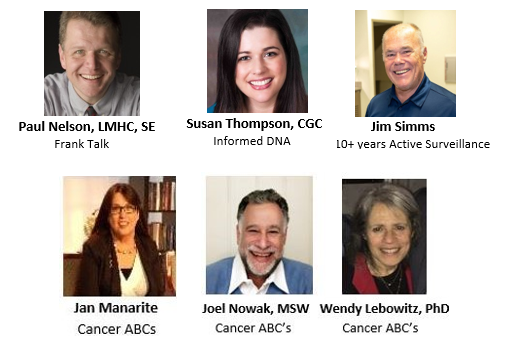 ---
CANCEL your hotel room with your confirmation number, or by contacting The Brownwood, Deanna Mangiardi, (352) 626-1246, DManagiardi@brownwoodhotelandspa.com
---