Description
Book Review and Webinar Invitation for Chief Joy Officer: How Great Leaders Elevate Human Energy and Eliminate Fear by Richard Sheridan
Review by: Kimberley Barker
Please join Richard Sheridan and me for a webinar/conversation on August 15 at noon ET. You can register for the (free) webinar right here.
I have recently read a book that I think should be required reading for every business leader and every business student in the world – yes, I mean the world! It is called "Chief Joy Officer," by Richard Sheridan. One of the endorsers of the book, Joseph Grenny, describes Richard Sheridan as "if Peter Drucker and Mr. Rogers had a baby!" (LOL!) He goes on to say that this book "is the perfect blend of irrefutable management theory and irresistible human decency. Sheridan confronts you with the elevated purpose of leadership your MBA professors didn't have the guts or clarity to teach you." Some professors might not, but I try to teach exactly what Dr. Sheridan is teaching!
Another endorser, Darren Schumacher, said, "This book is about nothing less than restoring the soul of your company. I have read dozens of books on management and leadership. This is the only one that ever brought tears to my eyes. If you have found the top of the mountain to be an isolated cold, and lonely place, then kindle the fire of joy – start your journey by reading Chief Joy Officer." So, I accepted the challenge, to see if this management and leadership book could make me cry. For some reason, this challenge always gets me…
Menlo Innovations' vision is tied to their mission, purpose, culture and systems and processes. Their mission has always been to "end human suffering in the world as it relates to technology." Their purpose and goal are to "return very real human joy to technology." Pretty cool, huh? At Menlo Innovations they have created an organization free from fear, where people bring their whole selves to work and apply the full range of their potential energy, and talent. As Mr. Sheridan outlines in the book, this process can involve letting go of most of what you have learned and experienced at work. It can also involve changing what you believe about the people who work for you and with you.
As I share in my YouTube video, "Do you have your Summer reads picked out yet?" (https://youtu.be/idIPeWupL0E), Richard Sheridan clearly describes a time in his life where his work was not joyful and he dreaded coming into work and would take the longest way to work in order to avoid getting there too early. He was burning out. Then one day, when given an opportunity to be in charge, Richard set out to reverse all of the bureaucracy, politics, the blame game and the days of the good ideas and suggestions getting squashed. He then takes you on a journey that, first of all, describes what Joyful Leaders are. Here's a tip. They are authentic, humble, loving, optimistic, visionary, grounded in reality, servant leaders, among other things.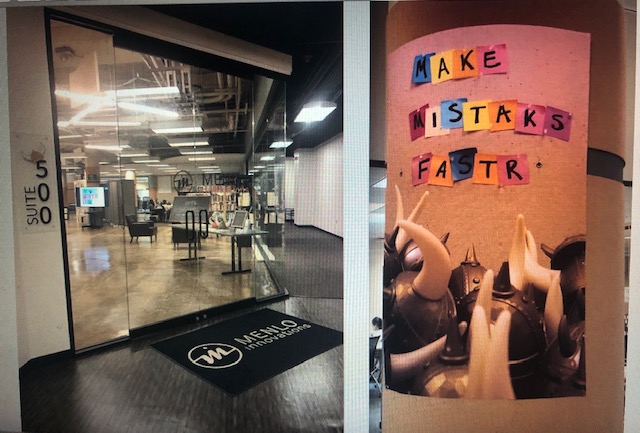 Part II of this wonderful book shares how you can build a culture of joyful leadership. I will just discuss two of the seven steps outlined in the book. The first one is to Start with a Purpose. I believe every employee should know their company's Mission, Vision, and Values (MVV). If the employee is not connected to why the organization exists and who they serve, what are they doing at the company? Just trying to collect a paycheck? I feel that it's senior leadership's job to instill into their employees the organization's MVV. The employees should be quizzed on it regularly and it should just roll from the tip of the tongue.
The second part I'd like to share is to Care for the Team. From Menlo's Extreme Interviewing, their Pay Transparency, giving truthful and consistent feedback to each other, and sometimes Tough Love, they show that they care for each member of the team. They avoid 'hero worship' and learn things together daily. Eliminating the EGO in organizations can be a difficult thing to do. People get promoted many times because they are good at their technical skills when they really should be promoted based on their leadership abilities. Every person in the organization gets the same bonuses. That's right, the receptionist gets the same bonus as the engineers, designers and project managers (not the same percentage) because each person on the team is that important!
Each team member understands the "why" behind the changes that take place in the organization. Why each change connects to the purpose of the organization. As the book shares, "A team needs inspiration to get to optimism. Once they get it, they will move mountains or hoist helium balloons in ardent commitment to a change they were led to believe in." When there is true transparency, it's easy to share 'the why.' That is why Menlo Innovations' last software emergency was more than fifteen years ago! When the 'why' is just to make senior leadership more money, there probably shouldn't be transparency…
I could go on and on about how much this book resonates with my Mission, Vision, and Values (yes, I believe each person, each family, each community, should have an MVV statement). In the section on Learning Together, they talk about how the team works to educate each other with the things they learn. The fact that Richard Sheridan mentions Dave Ramsey's Financial Peace University, (that a team member brought to the team), gives him many extra points from me!
Richard ends the book by sharing that leadership is a journey, however, the best news is that you can get back to the truest form of who you really are and what you believed you could become. I invite you to get this book today and begin reading it!
To order the book, go to https://www.barnesandnoble.com/w/chief-joy-officer-richard-sheridan/1128615679;jsessionid=76D4584E56DE47EEFB3A58A1A857AEC4.prodny_store02-atgap05?ean=9780735218222#/
Please join Richard Sheridan and me for a webinar/conversation on August 15 at noon ET. You can register for the (free) webinar right here!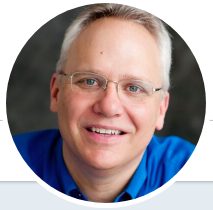 Kimberley Barker, Ph.D. received her doctorate in Organization Development from Benedictine University. She also has her MBA and BSBA from Hawai'i Pacific University. She has taught at Eastern Michigan University, Management Department, since 2015. Kimberley is a Scholar-Practitioner who wants to assist you in 'living your best life at work'! She has spent five years in Human Resources and over 15 years in Hospital Administration. Kimberley has also been the recipient of the Beryl Institute Scholar Grant and is currently serves as Vice President for the International Society for Organization Development and Change (ISODC). Her research interests include Global Organization Development and Change, the Upside of Change, Cultural Competence and Dilemma Reconciliation, Conflict Resolution, Gender Equality and Inclusion, Business Communication, and Compassionate-Lean-Servant Leadership. Dr. Barker can be reached at kimjbarker@gmail.com and you can follow her on YouTube at https://www.youtube.com/user/KimJBarker/videos?view_as=subscriber.
Organizer of Webinar with Richard Sheridan author of Chief Joy Officer