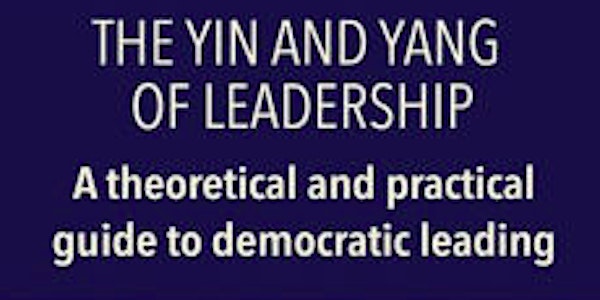 Webinar with Francois Heon author of The Yin and Yang of Leadership
Description
At the crossroads of management, psychology, and philosophy, The Yin and Yang of Leadership offers a synthesis of leadership that can help any person and any group develop their own leadership.
Whether you are a CEO of World, Inc. or CEO of your own existence, The Yin and Yang of Leadership offers a new dynamic framework for leadership development that has demonstrated success with thousands of leaders and teams around the world.
The Yin and Yang of Leadership presents the theory, research, and practice behind this new multi-level leadership model, as well as practical ways to develop intentional and appreciative leadership as an individual and collective, whether you are a couple, a team, or a global organization.
Enjoy reading The Yin and Yang of Leadership: A Theoretical and Practical Guide to Democratic Leading on Amazon! (Et bientôt en français!) https://www.amazon.com/dp/0993955371/ref=sr_1_1?ie=UTF8&qid=1518638435&sr=8-1&keywords=the+yin+and+yang+of+leadership
And, join us on November 14th at noon E.T. to have a conversation with François, ask questions, and discuss the book further! You can register right here...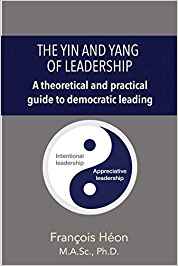 After 25 years of work as an organizational psychologist and leadership consultant in Canada and internationally, François has consistently noticed how leadership, both at an indifidual and group level, can be described as the interplay of two complementary principles:
An intentional priniciple, which initiates and acts with intent, courage and determination to achieve something a person or a collect wants; and

An appreciative principle, which listens, values, nurtures relationships necessary to the task.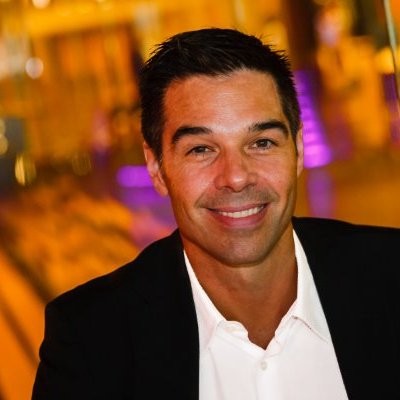 With Kimberley Barker, Ph.D. Kim received her doctorate in Organization Development from Benedictine University. She also has her MBA and BSBA from Hawai'i Pacific University. She has taught at Eastern Michigan University, Management Department, since 2015. Kimberley is a Scholar-Practitioner who wants to assist you in 'living your best life at work'! She has spent five years in Human Resources... and over 15 years in Hospital Administration. Kimberley serves as Vice President for the International Society for Organization Development and Change (ISODC). Her research interests include Global Organization Development, the Upside of Change, Cultural Competence and Dilemma Reconciliation, Conflict Resolution, Gender Equality and Inclusion, Business Communication, and Compassionate-Lean-Servant Leadership. Dr. Barker can be reached at kimjbarker@gmail.com and you can follow her on YouTube at https://www.youtube.com/user/KimJBarker/videos?view_as=subscriber