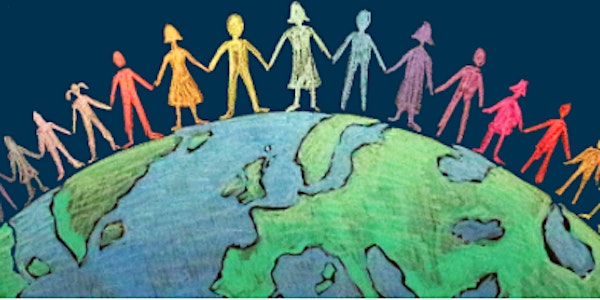 Webinar with Fons Trompenaars, Jerry Glover and Roland Livingston
Description
Global diversity requires a worldview appropriate for Culture, Change, and Leadership
"Culture is not a side dish, it is the main course."
- Fons Trompenaars
Leaders of our global community need to be culturally competent, manage information, create synergy from diversity, and think holistically. The culture, change, and leadership model (CCL) is a new paradigm and has been developed by the authors after decades of research and development projects. The CCL model is based on learning from this research, and we continue to add to our knowledge base. It focuses on values dualities in human culture. In our teaching, we refer to these values dualities as cultural dilemmas, and they have become an important and relevant methodological approach to manage, measure, change, and research culture and global diversity.

Leaders and professionals from business, healthcare, social sciences, government, military, and other fields must develop culturally competent, globally appropriate methods for creating change, and leadership strategies to prepare them for the challenges of our diverse and rapidly changing world. In this webinar, we will discuss a new, unique Cleary University fully accredited master's program and two accredited, professional certifications that are delivered in an online hybrid delivery model, including a Canvas learning platform, coordinated with weekly video conference seminar meetings. There is also a required one-week residency at the midway point of the program. This program will incorporate weekly online sessions, simulations, case analysis, guest speakers, and other interactive and globally applied learning experiences. This webinar will be moderated by Kimberley Barker.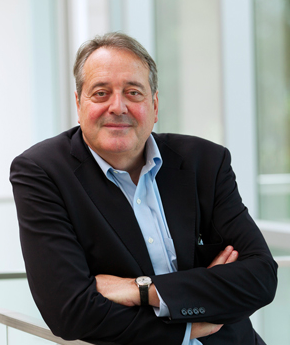 Fons Trompenaars, Ph.D. studied Economics at the Free University of Amsterdam and later earned a Ph.D. from Wharton School, University of Pennsylvania, with a dissertation on differences in conceptions of organizational structure in various cultures. He experienced cultural differences firsthand at home, where he grew up speaking both French and Dutch, and then later at work with Shell in nine countries.
Fons Trompenaars is known all over the world for his work as a consultant, trainer, motivational speaker and author of many books on the subject of culture and business. He has spent over 25 years helping Fortune 500 leaders and professionals manage and solve their business and culture dilemmas to increase global effectiveness and performance, particularly in the areas of globalization, mergers, and acquisitions, HR, and leadership development.

Fons wrote Riding the Waves of Culture, Understanding Cultural Diversity in Business. This book sold over 120,000 copies and was translated into French, German, Dutch, Korean, Danish, Turkish, Chinese, Hungarian, and Portuguese. He is a co-author of Seven Cultures of Capitalism, Building Cross-Cultural Competence and 21 leaders for the 21st Century with Charles Hampden-Turner. Recently he published Riding the Whirlwind, a dynamic new take on creativity and innovation. Fons has co-written an article with Peter Woolliams entitled "Lost in Translation" regarding culture and failure, which was published in the April 2011 online issue of the Harvard Business Review.
Also including:
The webinar will be open to the first 100 people who log into it. All who register will be sent the link within 24 hours of the webinar for viewing. The webinar link will be sent to all registrants on the morning of the webinar. Questions? Email us at info@isodc.org.

#CultureChangeandLeadership #Culture #Change #Leadership
#ClearyUniversity #OrganizationalCulture #OrganizationalLeadership
#OrganizationDevelopment #OrganizationDevelopmentandChange
#OrganizationChange #OrganizationalChange #OrganizationalCultureStudies
#NewLeadershipParadigm #ISODC #FonsTrompenaars #TrompenaarsHampdenTurner
#THT #ChangeManagement #CultureChange