Webinar with Dan Klyn & Richard Saul Wurman - You Can't Get There From Here
Description
Webinar with Dan Klyn & Richard Saul Wurman

You Can't Get There From Here -
A Conversation on Information Architecture, Innovation, Information, and the Future of UX
Richard Saul Wurman is an American architect and graphic designer who has written, designed and published 90 books, created and chaired countless conference gatherings (including the TED conference circa 1984-2002), and re-invented seemingly mundane information products like travel guides and the yellow pages.
Mr. Wurman believes that when it comes to information, interaction, and understanding, the future we want to live in is a future that we can't get to from today's paradigm of websites and apps and iPhones.
Who's going to find this better future first? What kinds of innovation are required to get there. This Webinar discussion with Mr. Wurman will ask those questions.
Vivid Resources and Vivid Voices brings you Richard Saul Wurman, Founder of TED, Author, Information Architect, Designer and Dan Klyn of The Understanding Group (TUG) speaker, author, IA Professional and UX Influencer.
---
SPEAKERS:
ABOUT RICHARD SAUL WURMAN: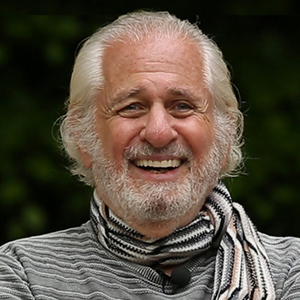 Richard Saul Wurman is an American architect from Philadelphia who since the age of 25 has written, designed and published more than 90 books. He also created and chaired the TED conference (circa 1984-2002), where a significant part of the agenda was to anticipate and even get a glimpse of the future by celebrating the convergence of technology, entertainment, and design. Now approaching the age of 85, Wurman continues to scratch the psychosomatic itch of wanting to see the future first. And as far as Wurman is concerned, the next modality for interacting with and understanding information is one that we can't get to from where we are now. To his way of seeing, today's ubiquitous modalities of iPhone and Web Browser are a dead end. So: what's next? And more importantly, how do we get there? Join our panelists and Richard Saul Wurman on September 10, 2019, in conversation about innovation, information, and interfaces.
ABOUT DAN KLYN: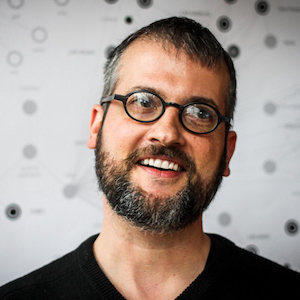 Dan Klyn's focus in teaching and in practice has been to apply lessons from close study of architects and architecture in the built environment to the architecture and design of places made of information.
Before co-founding TUG, Dan developed information architecture, e-commerce strategy and design for brands such as American Girl, Harley-Davidson, Brookstone, NOOMA and TJ Maxx and manufacturers including Herman Miller, Seagate and Lumber Liquidators.
Dan is currently writing a biography on Richard Saul Wurman, American author (90 books), graphic designer and the creator of the TED conference series.
---
SOCIAL
@FakeWurman (Dan curates)
#VividResources
---
VIVID RESOURCES

Helping companies find the best User Experience Talent since 2004.
LAURA HUNTER - PRESIDENT VIVID RESOURCES
Vivid Resources is a staffing firm dedicated to helping companies large and small find the best User Experience professionals for their full time or staff augmentation needs and serves clients and talent across the nation.
Laura's mission is to assist clients in finding User Experience and digital creative talent while offering a single point of contact for clients and talent.
As a musician and former recording artist and with experience working with MS and PhD's in Psychology coupled with 8 years of staffing as a technology generalist, Laura found the perfect path to UX staffing. She is honored to call many UX professionals her friends and advisors and value their assistance in staying current around the ever-evolving space of digital technology. With relationships built on trust and her performance and developed since 2004 Laura is passionate about provinding great people for amazing oportunites and stays constantly excited about the future of designing for the User Experience.
---
ZOOM WEBINAR INFO
The day before the Webinar (Monday September 9th) - you will be sent login information for this Zoom Webinar.
Thank you for joining Vivid Voices and this webinar series of UX Talks for For UX Professionals. If you'd like to suggest a speaker for this series - please reach out!