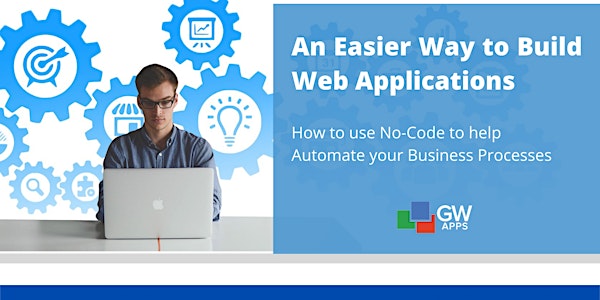 Webinar: What type of applications can you build with No-Code
A hands-on online class for businesses that covers how to build web applications and automate work processes and workflow without coding.
About this event
Most businesses are looking for easier and affordable ways to accelerate their digital journey. Fortunately, No-Code platforms have made it possible to build new web applications at a fraction of the time and cost of traditional methods.
Join our webinar on Tuesday, December 13 for a review of the type of applications that are commonly built with No-code, and see for yourself how easy it is to build custom application to suit your specific needs.
We will review 3 applications:
Equipment Purchase Approval. Manage requests for equipment for employees and new hires, capture approval from IT, HR and finance
Time Tracker. As easy method for employees and contractor's to record their time on projects, and generate reports to submit with client invoices.
Employee Self-Service Portal. Enables employees to request common services from a central site, and track their requests to a quick resolution.
GW Apps strength is its versatile form builder able to capture hundred of data fields in a well designed layout, a powerful workflow engine to automate tasks and notifications, and flexible report options.