Webinar Wednesday: Options for Preserving Fertility

Wednesday, March 19, 2014 at 12:00 PM (CDT)
Event Details
March Madness

"Having Children after Cancer-Options for Preserving Fertility"
Presenter: Dr. Laurence Altshuler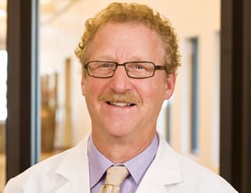 Dr. Laurence Altshuler, a board-certified internist at Cancer Treatment Centers of America (CTCA) at Southwestern Regional Medical Center, earned a medical degree from the University of Oklahoma, where he served as president of the senior class. Subsequently, he completed an internal medicine residency at the University of Oklahoma Health Sciences Center in Oklahoma City. Dr. Altshuler earned a bachelor's degree from Duke University in Durham, North Carolina, where he graduated magna cum laude.
Prior to joining CTCA, the hospitalist and internist was affiliated with various hospitals in Oklahoma City, including St. Anthony Hospital, Mercy Health Center, Integris Baptist Medical Center and Deaconess Hospital. He also served on the faculty at the University of Oklahoma College of Medicine.
Dr. Altshuler is certified in acupuncture, hypnosis and interactive imagery. He also has expertise in Western and Chinese herbology. Dr. Altshuler has given numerous lectures on topics including chronic pain, chronic disease, neuropathy, stress, diabetes management, Parkinson's disease, acupuncture and complementary medicine for cancer.
In addition, Dr. Altshuler has published articles in several medical journals, including the Journal of Surgical Research and the Journal of the Oklahoma State Medical Association. In 1999, he earned the Charlotte S. Leebron Memorial Trust Fund award for best scientific publication. Dr. Altshuler has also published magazine articles, including the fall 2007 article in Health Oklahoma titled "Combining Conventional and Alternative Medicine to Effectively Treat Pain and Chronic Diseases."
Additionally, Dr. Altshuler authored the 2004 book Balanced Healing: Combining Modern Medicine with Safe and Effective Alternative Therapies. This book earned him the USA Book News national award for the "Best Health Book of 2004."
Since joining CTCA, Dr. Altshuler says he appreciates being able to provide patient-centered cancer care. "CTCA is unique among hospitals. Patients here are truly treated as individual people, not a number. The entire staff is devoted to helping patients in whatever way they can. CTCA also provides hope for patients long after most other hospitals have given up," says Dr. Altshuler.
Dr. Altshuler is a member of several professional organizations, including the Oklahoma State Medical Association, the American Medical Association and the American College of Physicians. He is also the Director Emeritus of the National QiGong Association and a charter member of the American Botanical Council.
Note: Event weblink will be sent in confirmation email 2 days prior to the  prior to the webinar.
Organizer
Sisters Network Inc. is the only National African American breast cancer survivorship organization.  We are committed to increasing local and National attention to the devasting impact that breast cancer has in the African American community.