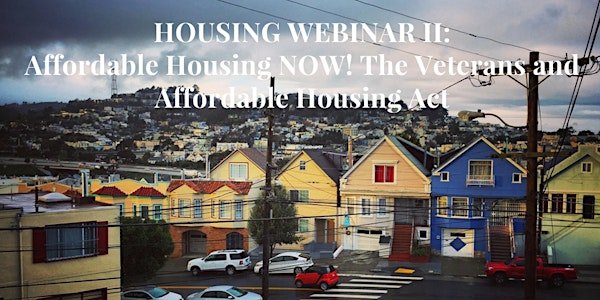 Webinar Viewing & Discussion: Veterans and Affordable Housing Act
Event Information
Location
Richmond Community Foundation
1014 Florida Avenue
#200
Richmond, CA 94804
Description
This November, California voters will have the opportunity to approve the
Veterans and Affordable Housing Act (Proposition 1)
which will provide $4 billion to build homes for our veterans, struggling families, people experiencing homelessness and people with disabilities.
On August 29, Rise Together and Nonprofit Housing Association of Northern California (NPH) are presenting a webinar on how you and your organization can make a difference this November in making our state a more affordable place to live.
Ensuring Opportunity Campaign, Richmond Community Foundation, and Richmond Neighborhood Housing Services are hosting a webinar watch party and discussion. Following the webinar we will discuss what we can do in Contra Costa.
9:45 AM (webinar starts at 10:00 AM)
Refreshments and snacks will be provided.
Date and time
Location
Richmond Community Foundation
1014 Florida Avenue
#200
Richmond, CA 94804