Description
Webinar: Tips and Tricks for Digital Efficiency
Wednesday, October 10, 12pm-1pm
Join us to discover favorite tips and quick tricks for all the things you do on your computer every day. Learn how to organize your Chrome browser and Gsuite products (Gmail, Google Docs, etc) and customize settings that work for you. We'll explore ways to manage and collaborate on projects. Make your workday and every day even better by knowing how to move around your computer more efficiently. We will walk through these tips together so that you are properly set up and ready to save time immediately after the session.
Come to this hands-on session with your laptop charged up, a steady internet connection and a couple daily activities you'd like to speed up. We recommend using two screens during the session, so you can watch the webinar on one screen while testing your newly-learned skills on the other.
Can't attend live? Register for the session and sign up to receive the recording. We will send you the session recording and slides within a week.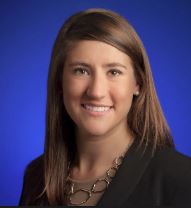 Presenter: Melanie Lucas-Conwell, MBA Candidate
Melanie is currently pursuing her MBA in Sustainable Solutions with a concentration in Sustainable Finance at PGS. Before her MBA studies, Melanie was a Global Business Product Manager at Google, spearheading product development and commercialization strategy for emerging advertising formats. During her 6.5 years at Google, she learned many tricks to move around Google products faster and more efficiently, and she has applied those principles to other computer products. She's keen on helping others learn these shortcuts and also learning new tips.